"The wicked witch offered her the apple and when she took a bite, poor Snow White fell into a deep sleep."
No matter how many times I hear the story of Snow White, I never get bored. It's one of those Disney movies that will stick with me forever. And if you happen to be a '90s kid, consider yourself lucky to have grown up watching these fairy tales. I'm definitely proud to be one.
This charming tale becomes even more special when my lovely little cousins reenact the best part of the story, where Snow White took a bite of the bewitched apple offered by the evil queen disguising as an old lady. The pretty princess fell asleep as soon as the poison from the apple took effect.
I love how they performed in the photoshoot. Lilac (Snow White) and Summer (evil witch) were pretty good actresses. I can say, they successfully portrayed their characters without much direction. Kudos!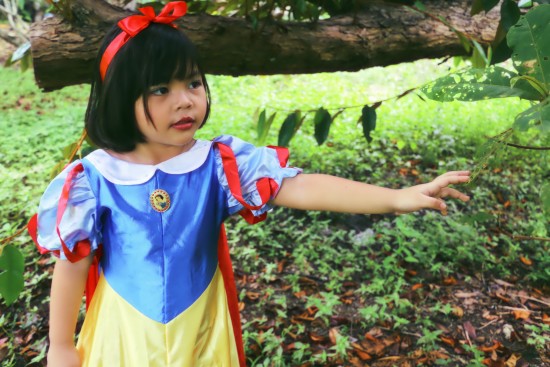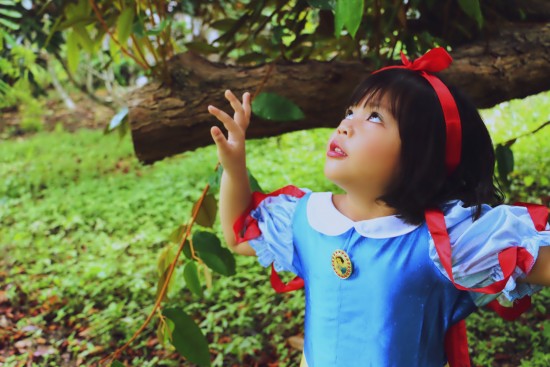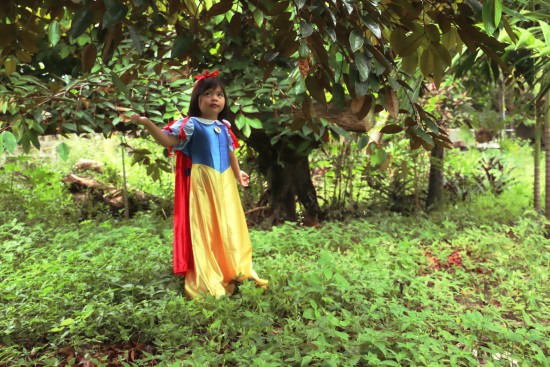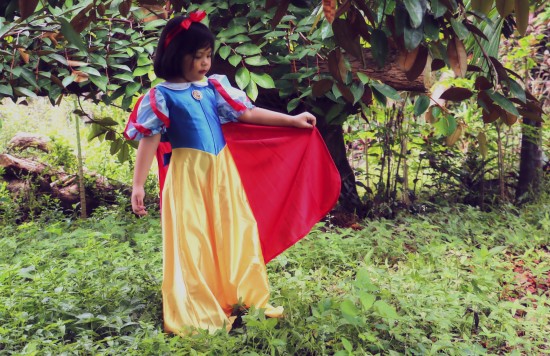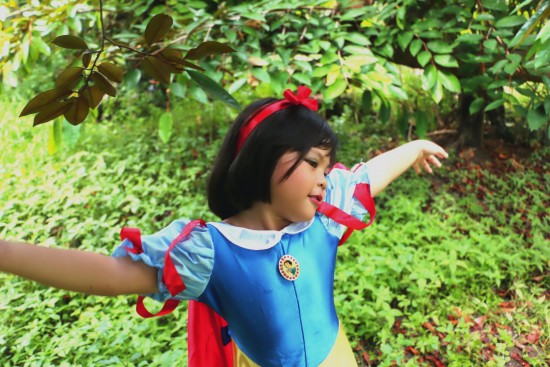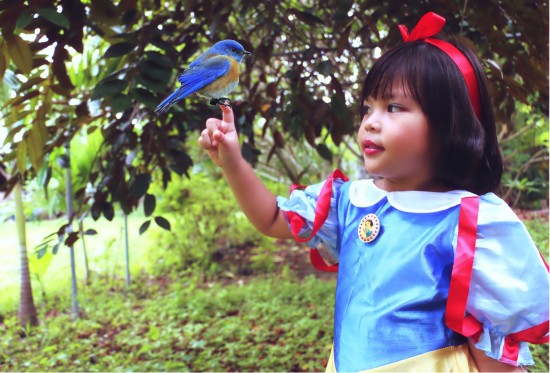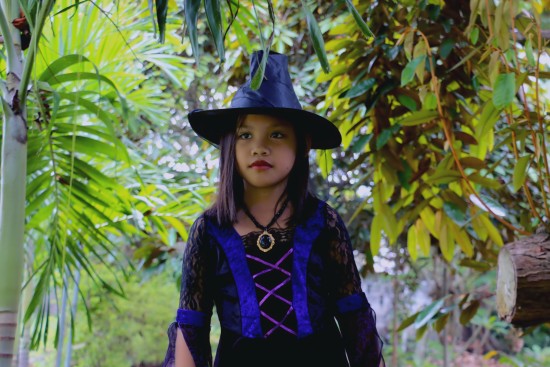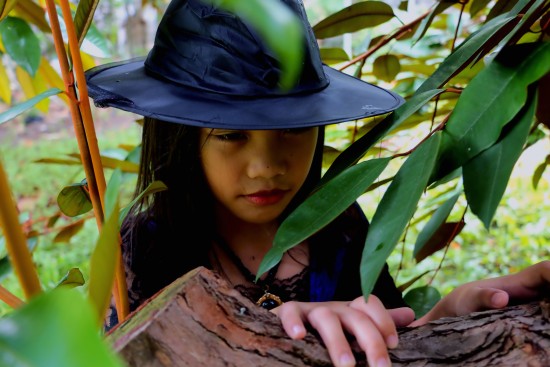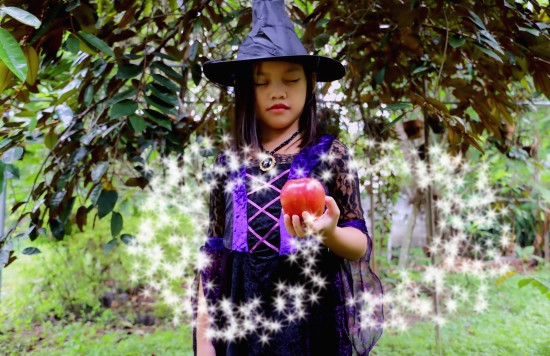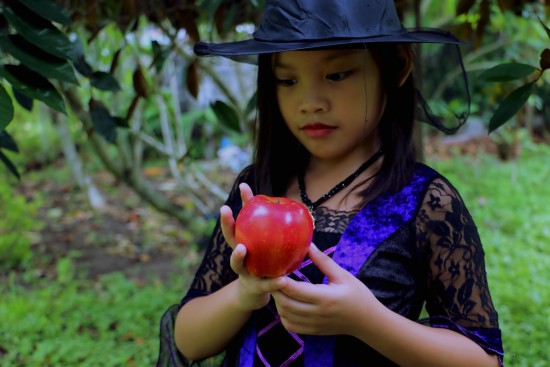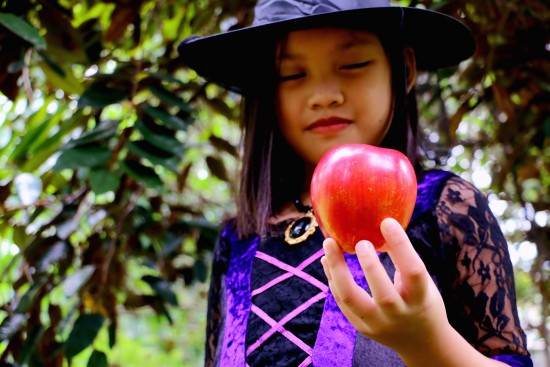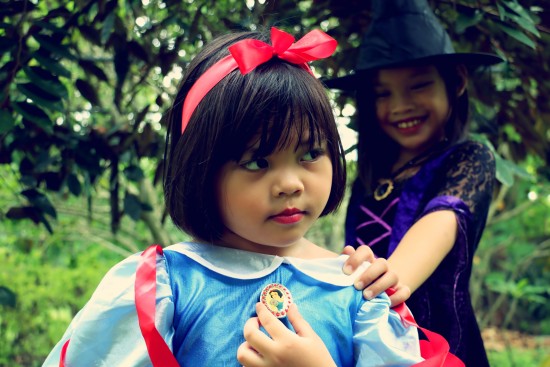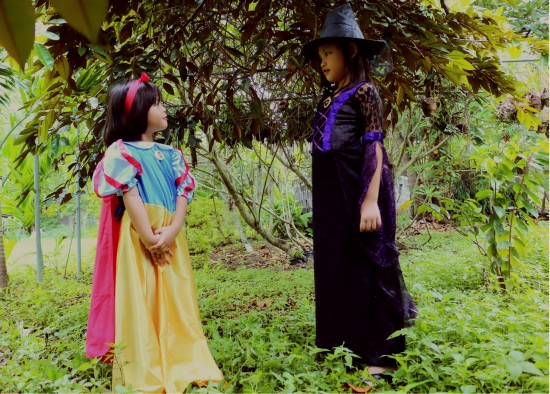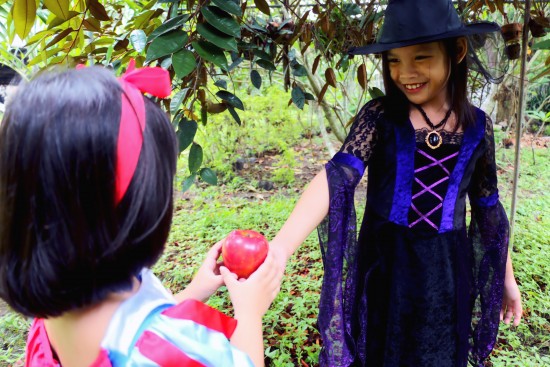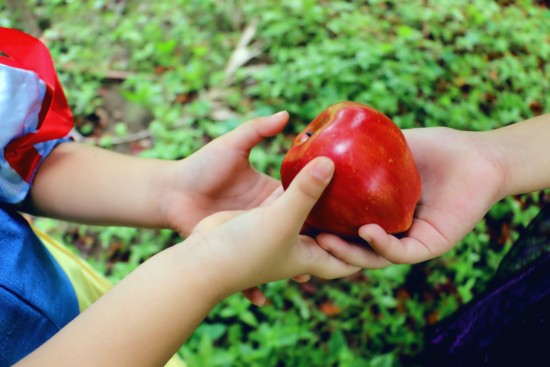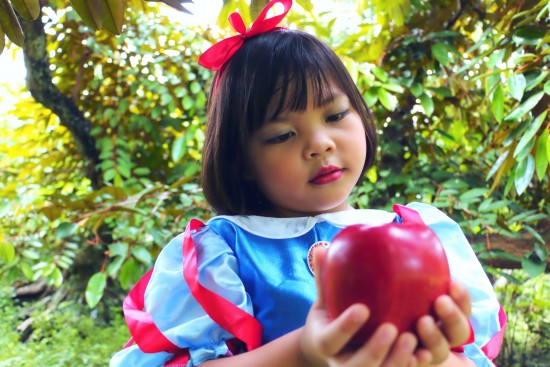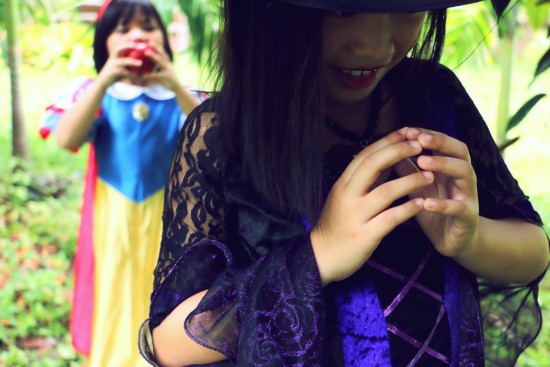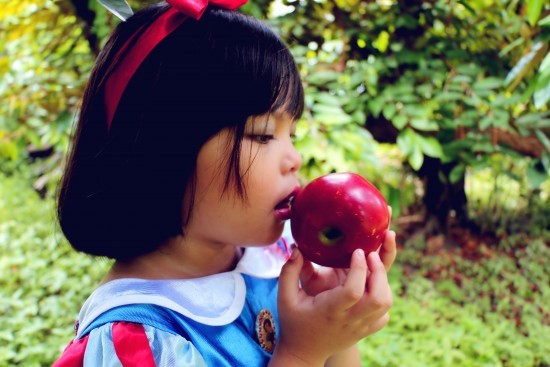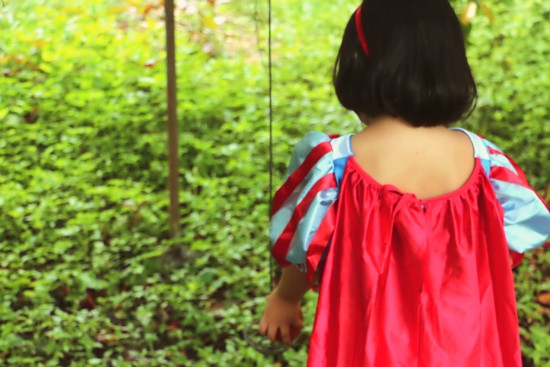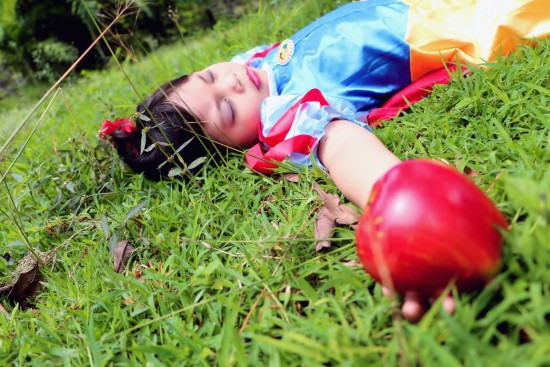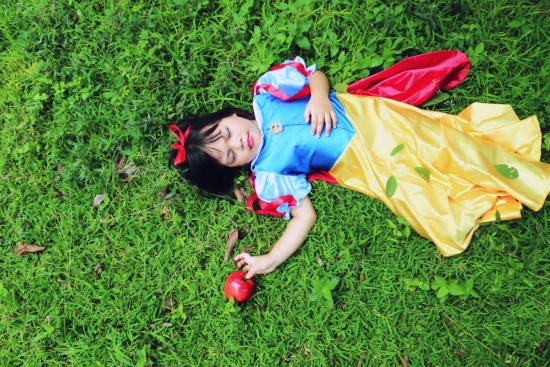 Hope you enjoyed the short story inspired by one of our favorite Disney movies! 🙂 Keep posted for more enchantment!
Add me on G+: Alexine Sadaya , and twitter: @chingsadaya