As the sun shines brighter and the heat takes over this summer, going to the mall is a definite plan. Besides trying out new ice cream shops or simply cooling down in the mall while shopping, Ayala has prepared a lineup of activities for the whole family, guaranteed to bring a happy, colorful summer.
Start updating your calendars as I take you through the list of must-try activities below.
Kids Workshop
It's the season for learning a new skill or two (or seven!). The kids workshop registration starts on March 24 at Level 1 near Esprit.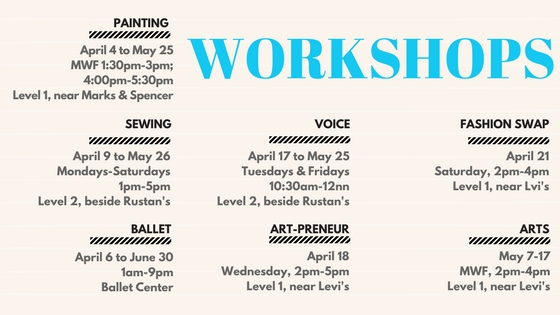 Fitness Sessions
Nothing beats the summer heat better than sweating it out. Tag along your friends and family for a series of exercises with Coach A Summer Fitness Boot Camp, Gold's Gym Zumba and Capoeira classes.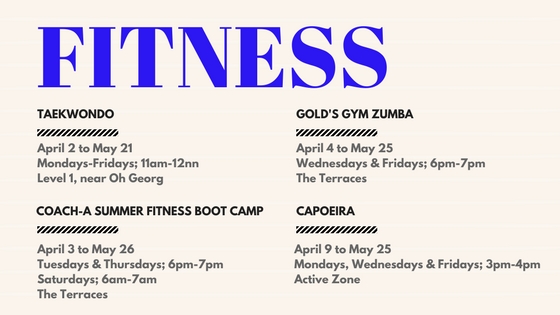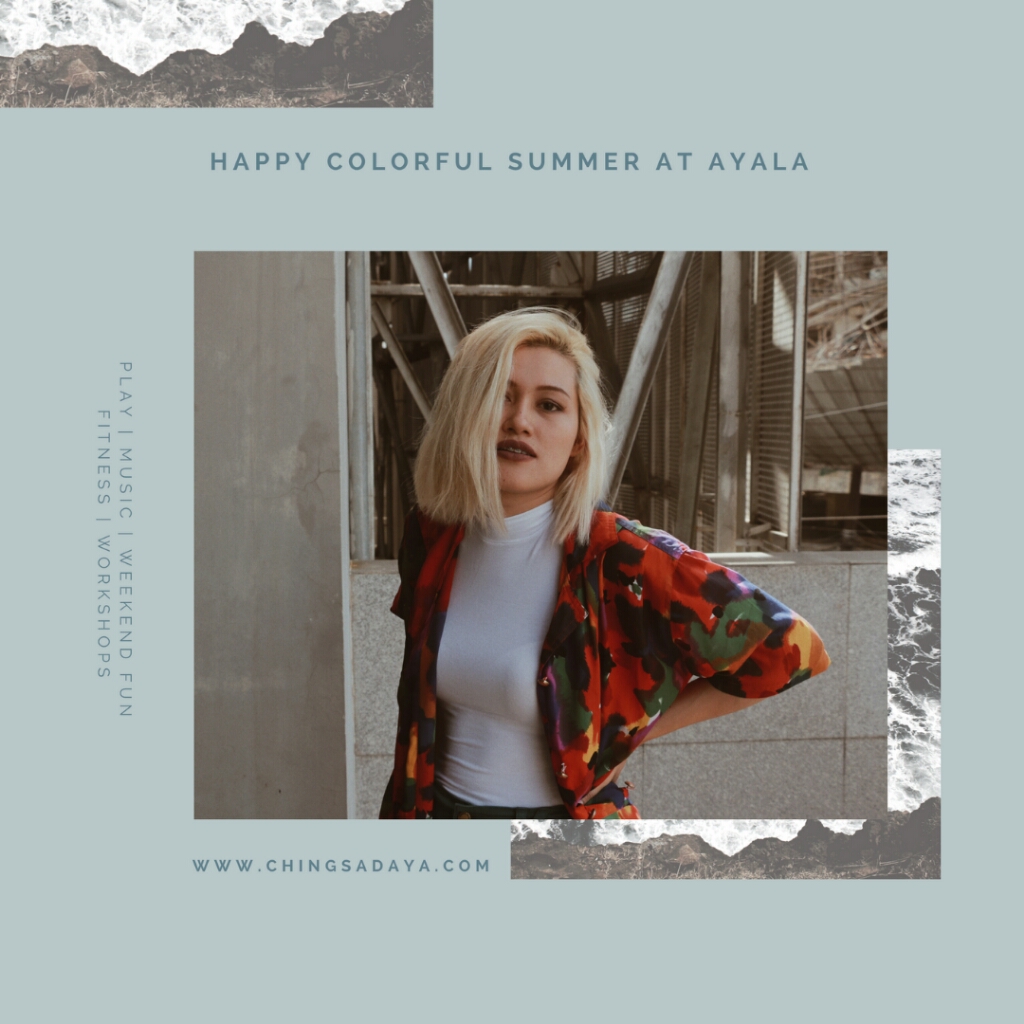 Weekend Fun
Don't miss the Marching band, Live Mannequins, Bubble show, Balloon Twister, Photo booth, Magic show, Face painting and Sticker Tattoos on March-May at Level 1 near Oh Georg.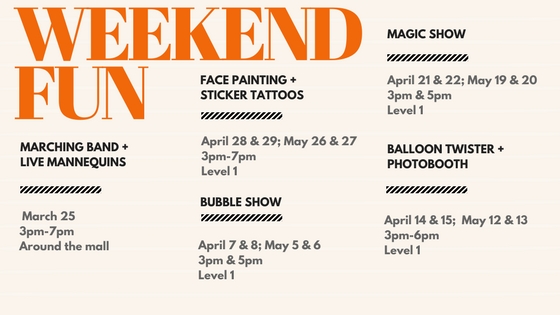 Music
Unwind and listed to soothing music of homegrown artists every wednesday for Songs of Summer, and every Monday, Wednesday and Friday for ACCoustic Sessions.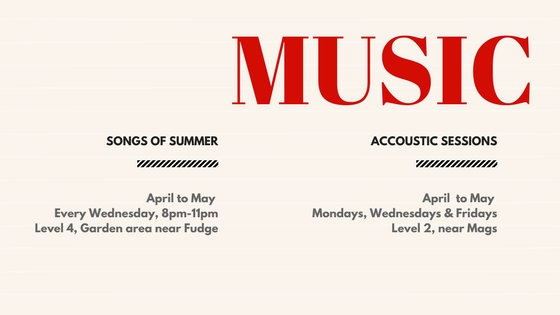 Play
Can you keep up with Ayala's series of activities for kids? Go from Vanguard Cardfighting to KPUP Spritely Gym. Complete all the activities on the map and get a special prize, which can be redeemed at the concierge near Vero Moda for a minimum donation of Php100 to Hero Foundation.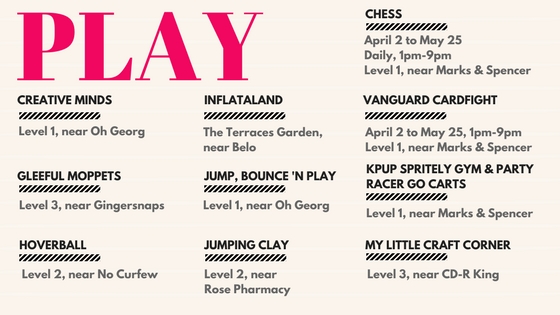 Use the official hashtag, #SummerAtAyala when posting photos at the summer activities! Like Ayala on Facebook @AyalaCebu, Twitter @AyalaCenterCebu and Instagram @ayalacentercebu