I could hardly count the times I've been naughty this year, so I might not get everything on my wishlist. But the last time I checked, I've done a fair amount of good deeds to make the cut! Luckily, I'm crossing out a portion of my wishlist as I've got first dibs on The Coffee Bean & Tea Leaf®'s 2017 Giving Journal! What a great way to start the Christmas season! 😀
Turn your Christmas playlists on as I share to you everything you need to know about the Giving Journal.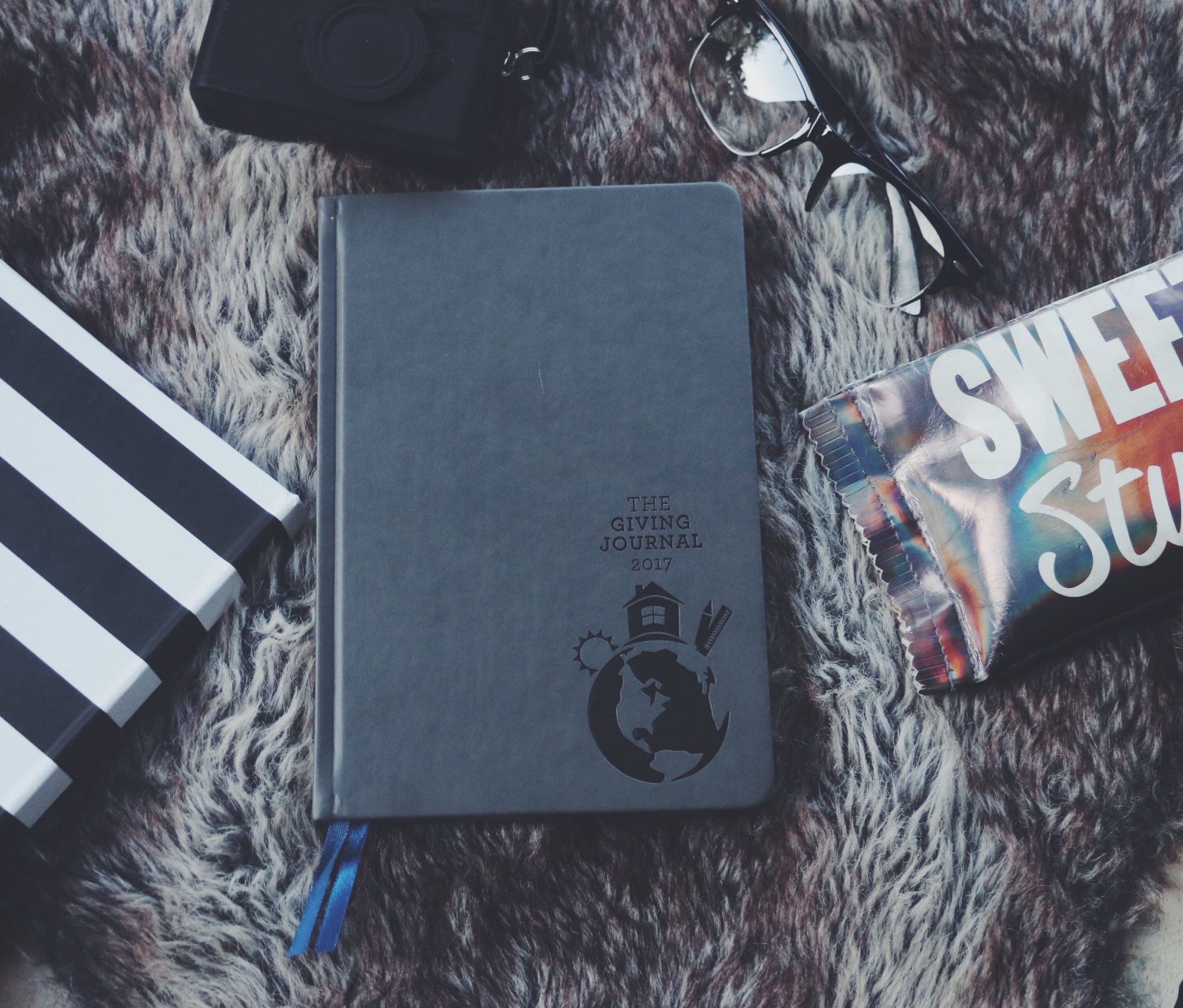 How to Redeem
The Giving Journey has just kicked off last October 22 and this means you're going to treat yourself to more great coffee!
Earn a stamp when you purchase the following beverages at CBTL™:
– (1) Holiday Featured Beverage (Winter Dream Tea Latte or Double Chocolate Strawberry, regular or large)
-(1) Original Ice Blended® (any flavor, regular or large)
-(1) Tea Latte (any flavor, regular or large)
-(1) Espresso/coffee-based Beverage (any flavor, regular or large, double)
-Any (8) Original Ice Blended®, Espresso/coffee-based or Tea-based Beverages, or Hot Chocolate/Hot Vanilla (any flavor, regular or large, double)
Collect all 12 stamps and get a CBTL™ 2017 Giving Journal! However, there are more ways to achieve this. A box of CBTL™ capsule earns you 2 stamps, and a purchase of the CBTL™ Single Serve Beverage System comes with a free 2017 Giving Journal! Note that only one fully stamped card will be required to get your journal. It must be surrendered once the journal is claimed. Better secure your stamp cards now to get started!
The Giving Icons
You can choose among 4 pretty colours: rose (pink), purple, gray and turquoise. Most of my friends grabbed the rose, while I got myself the gray one because why not? You won't only notice the difference in color but a variety of icons engraved on the bottom right, which represent CBTL™'s commitment to giving back to the community through promoting goodwill and social responsibility.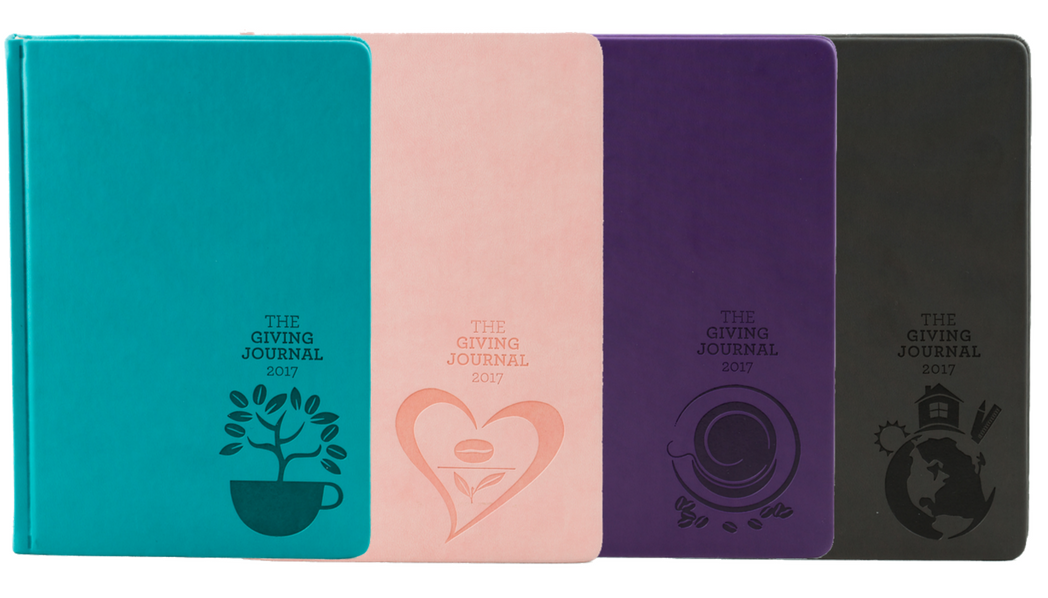 While the #SeasonOfGiving is overflowing with joy, CBTL™ reminds us all that the main purpose of celebrating this holiday is to generously pour into the cups of others. The Giving Journal is our companion in helping organize our plans throughout the year, and serves as a source of solidarity. It is an inspiration to start writing and planning your way to continued love and generosity, especially to those in need.
Learn more about the journal's giving icons, inside pages and how you can get one through this video:

Advocacies in Progress
Since 2011, the Real LIFE Foundation has been the Giving Journal's beneficiary. Scholars have taken flight towards completing their education, thanks to CBTL™ customers all over the country. Towards the coming year, we continue to empower more scholars through the Giving Journal as we take part in giving these kids a chance to go to school.
As we look into the pages of the 2017 Giving Journal, we find inspiration to brew our best year and become the best version of ourselves by making a positive difference in the world and living a life full of love and service for others. The beginning of each month of the journal is graced with a sketch symbolizing the commitments of each advocacy of CBTL™'s partner organizations.
Here's a sneak peek of some inspiring sketches.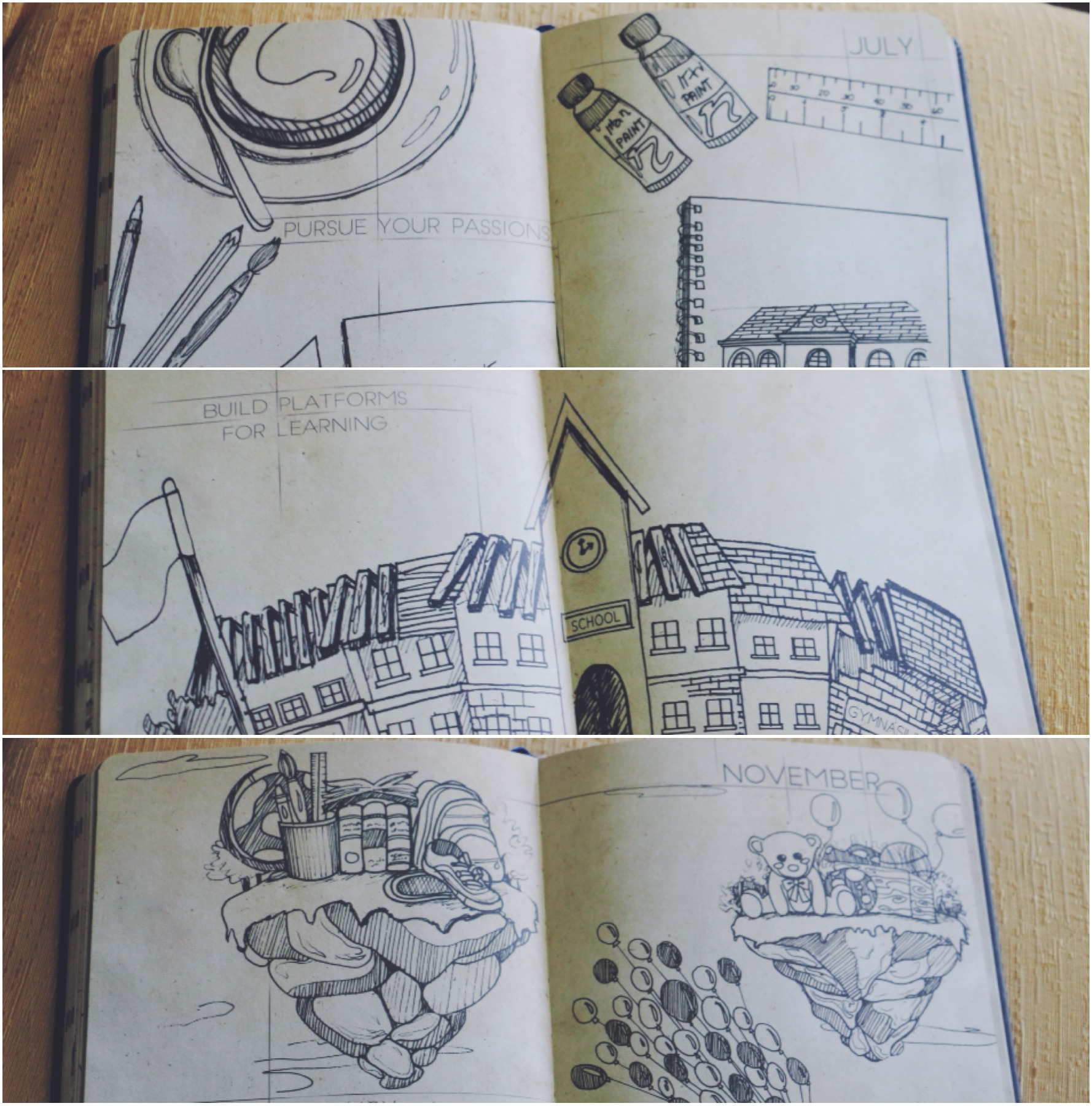 More to look forward to…
The Giving Journal 2017 has many similarities to the previous year's journal, but there are some more surprises you don't want to miss.
Letter to start the new year – Everyone needs a little message of inspiration, especially when starting a new year.
"Month at a glance" – I used to write all over the calendar for my month's plans. This one should be kept handy for me…and for YOU!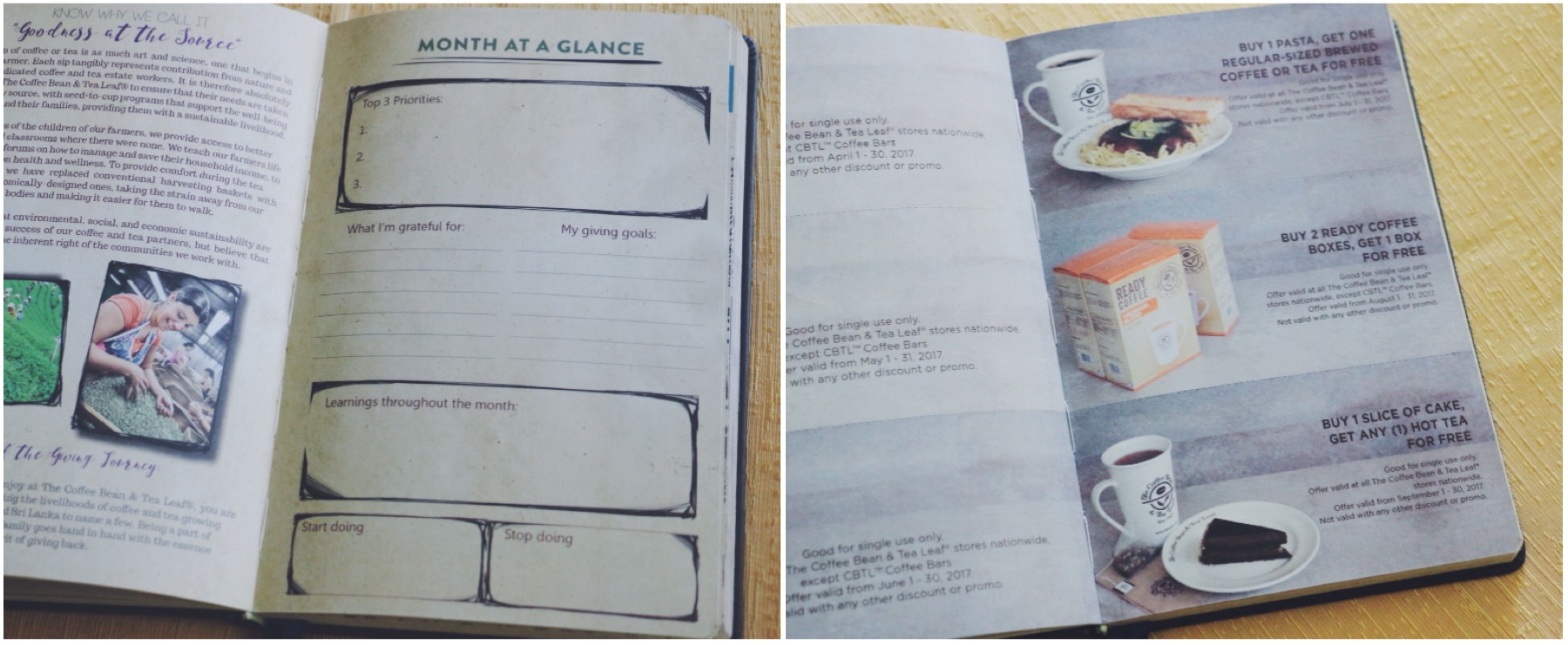 Coupons and more coupons – Sure you were expecting this; but you'll find more surprises!
Facts and progress – Ever wondered how the Giving Journal's commitments are taking progress? You'll have so many things to read about and feel proud for being part of.
What else would you want to find in there? Get your copy now to find out! 🙂
For more information about the 2017 Giving Journal, Visit http://www.coffeebean.com.ph/, LIKE The Coffee Bean & Tea Leaf® (Philippines) on Facebook, FOLLOW @CBTLPH and @BREWPH on Instagram and Twitter, and SUBSCRIBE to brewyourbestyear.com.