Good news to all globetrotters! PAL has just made travelling more accessible! In case you haven't heard of it yet, Philippine Airlines just launched their Mabuhay Miles Travel Card. It is the industry's first membership and prepaid card in one, allowing you to earn miles while you spend! That means you can travel, pay your air fare and shop in different places around the globe using only your travel card! Cool beans!!
Get to know the new Mabuhay Miles Travel Card from PAL through this handy infographic. Download, share and send it to your friends. 😀

Last April 18, bloggers from Manila, Davao and Cebu gathered to witness the latest offers from PAL. Mr. Jaime J. Bautista, President and Chief Operating Officer of PAL talks about the many benefits of the travel card. The evening was filled with surprises as we celebrated the official MMTC launch with food, giveaways, cocktails, more cocktails and entertainment. 😀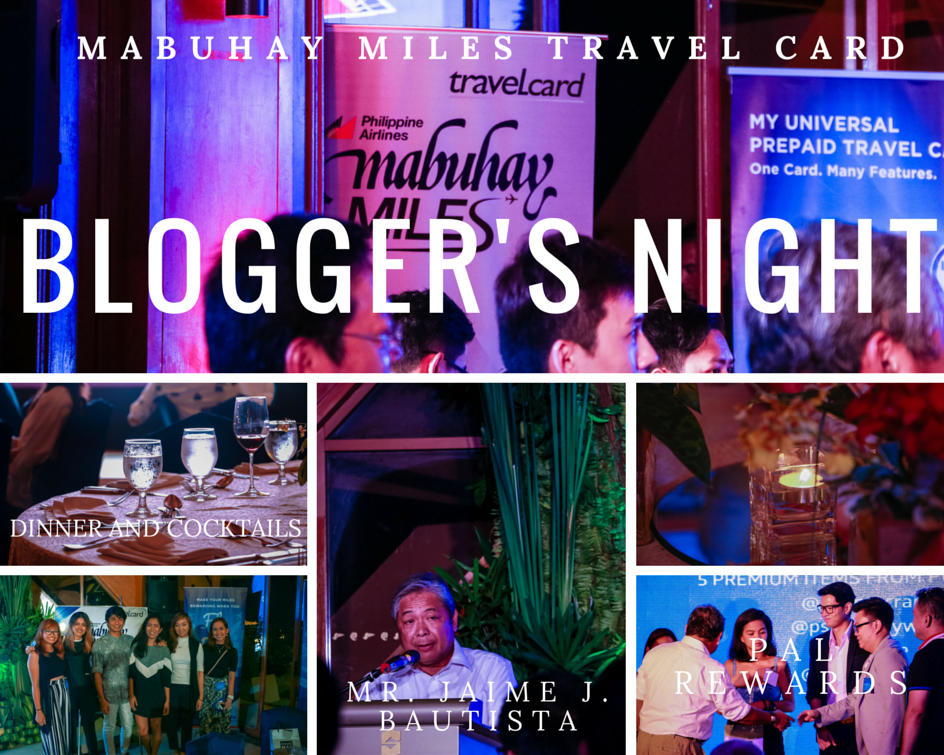 The Mabuhay Miles Travel Card, a multi-currency Prepaid Card powered by UnionPay, is the only Prepaid Card in the Philippines that lets consumers earn miles while spending. The card can be used in the Philippines and abroad for in-store transactions. The Prepaid Card can also be used for cash withdrawal from Bacnet ATMs and from overseas ATMs bearing UnionPay logo.
Be a member by downloading the MMTC Request Form here. Then send the signed and accomplished form to travelcard@mabuhaymiles.com together with a scanned copy of your government-issued photo ID.
Visit their official website here: www.mabuhaymiles.com
Follow them on IG and Facebook
Travelling using the MMTC is yet another dream waiting to happen, props to PAL's sustainable services to the public. Thanks to the team at PAL for having us and for this opportunity to fly to new places!