FWD Life Philippines, the fastest growing insurance company in the Philippines, has recently launched its innovative lifestyle trends and rewards app, Orange World.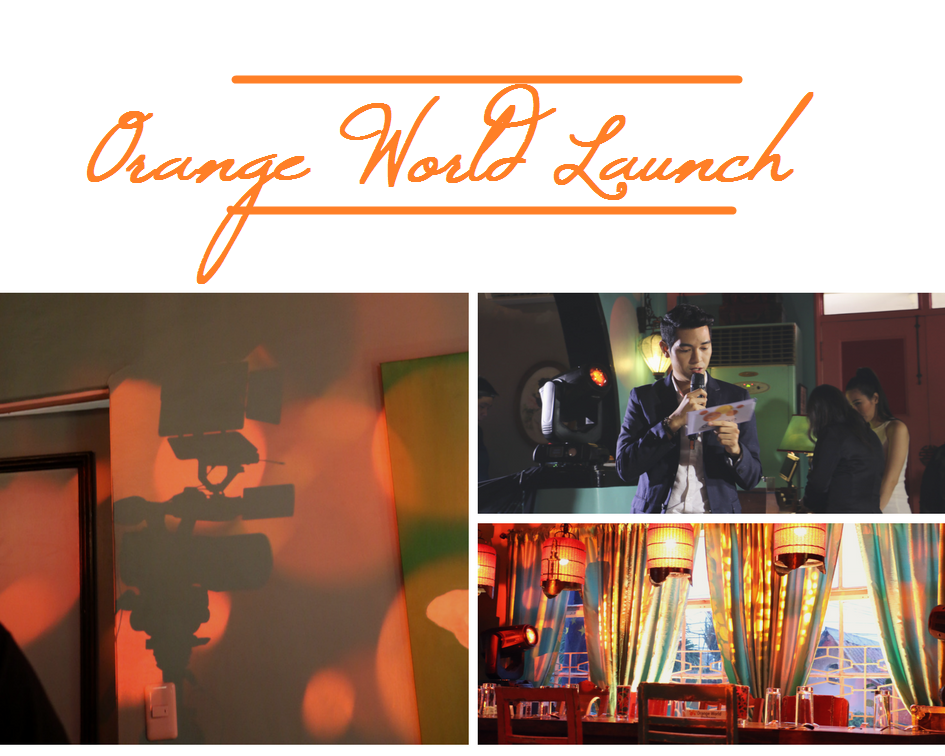 After successfully launching in Metro Manila in August 2016, the trendsetting app widens its reach in other major cities such as Davao, CDO, Baguio and Cebu. Just in time for the biggest festival in town, FWD joins in the series of festivities this Sinulog season, starting with the the recent launch on January 11 at the La Vie Pink House.
It was a night full of interactive activities introducing the brand's aim to encourage people to live their passions. As part of the program, guests were invited to the booths of the Orange World's partner establishments, offering fun and exciting activities.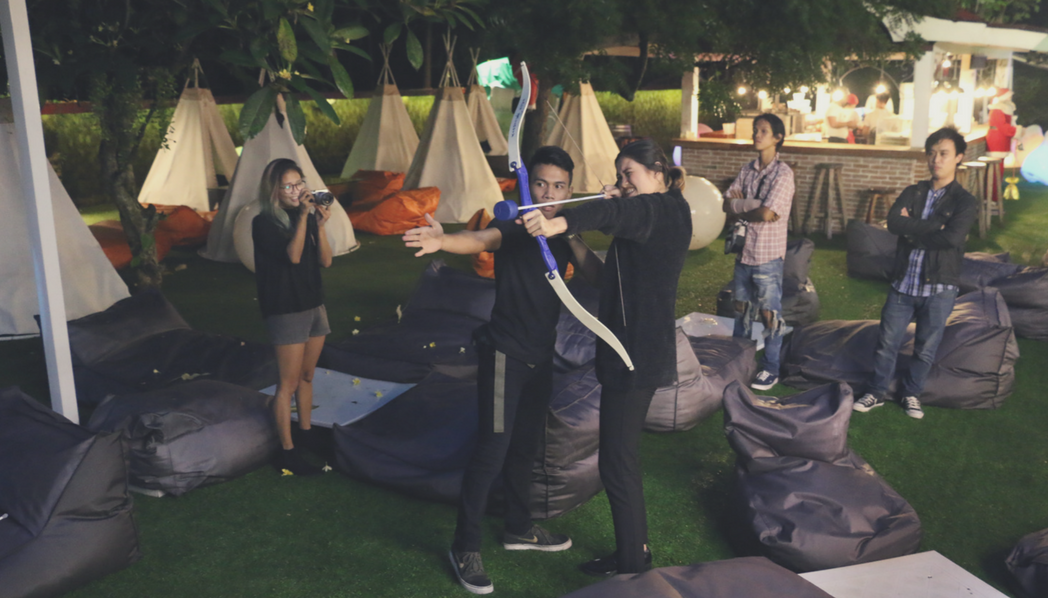 The Barracks is an arena, located at J Center Mall, offering a series of activities like Archery, Laser Tag, Laser Maze and Hover Ball. It is one of OW's partner businesses. That's me getting ready for the hunger games! LOL
"We feel that the spirit and vibe of Sinulog just fits the brand's DNA," shares Roche Vandenberghe, Head of Marketing of FWD Life Philippines, the country's fastest-growing insurance company. "What better time to launch a mobile phone app that encourages people to celebrate and live their passions, than at a time when people are actually celebrating and living their passions?"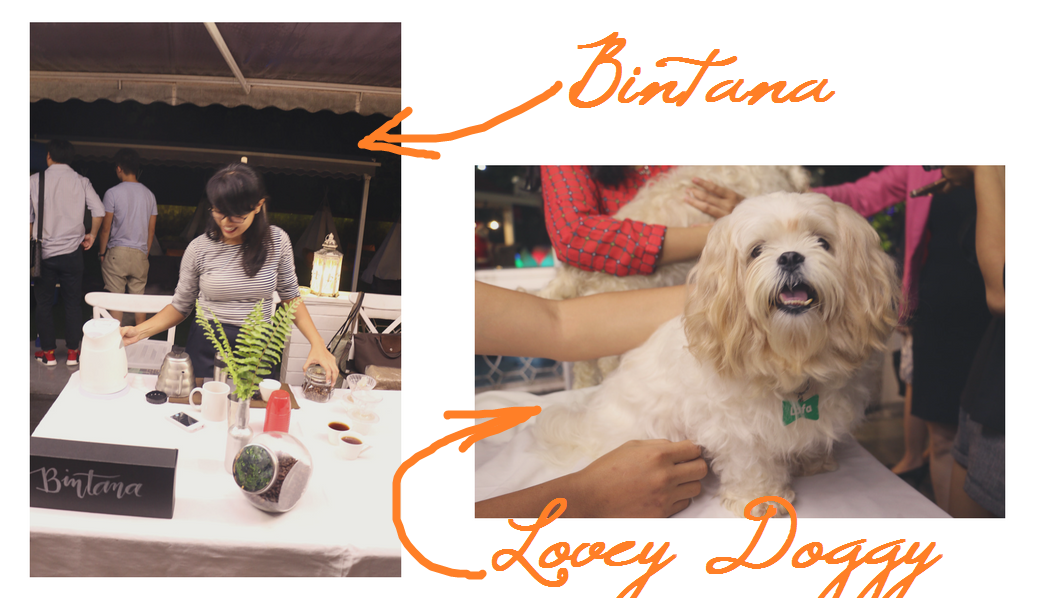 How It Works
Download the Orange World App on the App Store and/or Google Play Store and register to automatically get 500 points. This will be the key for your next journey to finding the newest trends around town. Since this app aims to become the go-to source of trends, there will be tons of advantages where you can get freebies and discounts at your favorite establishments! Using four popular interest points for Filipinos today: Travel, Food, Fitness and the Arts, the App works through earning these "passion points" by simply logging in, reading, sharing and/or liking content and rewards. The more "passion points," the more you can avail of the perks!
FAQs:
1. Do I have to purchase anything from the establishments to avail perks and freebies?
No. You only need to login the app and use it as best as you can to earn "passion points" to avail discounts.
2. Who are the Orange World's partner establishments here in Cebu and where can I use these passion points?
Currently, Orange World has 9 up-and-coming, homegrown brand partners: Lovey Doggy, Albur's, Bintana Coffee House, Abaseria, Memory Crafters, Café Cinema, Cebu Canyoneering, E-Philippines, and The Barracks Cebu. Make sure to update yourself through the App so you will know any newcomers.
All establishments fit 2017 Q1's theme, "Kanto Spot," perfectly inspired by the laidback luxe trend. Gone are the fancy setups and wine glasses. Today, it's all about mason jars, farm-to-table fare, and al fresco dining.
Making use of the colloquial term "kanto," which means street corner, Orange World Kanto Spot theme celebrates the next-door, off-the-beaten-track hangouts, encouraging people to "spot" the next big thing. Often, it is just at that street corner next to you.
3. What are the other ways to earn points aside from logging in, reading, sharing and/or liking content and rewards?
You may earn more points through connecting your app to Facebook, logging in daily, sharing rewards, answering surveys, visiting or checking-in partner stores, recommending passion partners or products, recommending Orange World and completing your profile. You may check the Orange App now to see how many points you get for each.
4. How will I know how much points are required to avail a certain discount/ freebie?
The app is designd to show all the perks offered with details of the rewards including required points, value of the perk, validity of its usage, terms and conditions and option to avail it together with a transaction code once you do.
FWD's Orange World App is all about letting your passions lead the way. In the pursuit to encourage and allow people to live without hesitation, the app shares new ways for us to live passionate lives through amazing perks. Thus, the tagline "Get ready to live!"
Experience the road less travelled, be the first to try a new restaurant, get yourself out there and take advantage of the Orange World Lifestyle Rewards App!
About FWD Philippines
FWD Life Insurance Corporation ("FWD Life") is the first life insurance company licensed by the Insurance Commission of the Philippines under the new Insurance Code. FWD launched its commercial operations in September 2014. After its first full year of operations in 2015, FWD Life now ranks #13 in terms of total premium income according to the Insurance Commission's end-2015 report.1
FWD Group spans Hong Kong & Macau, Thailand, Indonesia, the Philippines, Singapore, and Vietnam, offering life and medical insurance, general insurance, and employee benefits across a number of its markets. Established in Asia in 2013, FWD is the insurance business arm of investment group, Pacific Century Group.
FWD is focused on creating fresh customer experiences, with easy-to-understand products, supported by leading digital technologies. Through this customer-led approach, FWD will achieve its vision to become the leading pan-Asian insurer that changes the way people feel about insurance.
For more information, you may visit WWW.FWD.COM.PH  and follow them on Facebook and Instagram.