Coachella is an annual music and arts festival held in California with totally killer lineups and a unique concept of camping at the concert grounds! It has gained worldwide recognition that even in the far parts of the globe, we also get a glimpse of their celebration. But what's more striking about it is the styles worn by party-goers. If you've tuned in to their parties every year, you know there's boho/hippie/gypsy written all over their outfits! For years, I've sat down on my computer desk just staring at the artistic twist of these outfits, screaming IDGAF yet still looking hot and festival-perfect!
I remember spending my 21st birthday with the Coachella theme. It was my little way of trying to copy their style; now I am 24 and still trying to do the same! LOL. It's undeniable that Filipinos are huge fans of this festival because of all the captivating flower crowns, gladiator shoes, round shades, crocheted tops, lace-up details and fringe everything! That's why I have come up with some outfits that might be perfect for a Coachella-inspired summer getup while still keeping it wearable in the Philippines..
Casual Rocker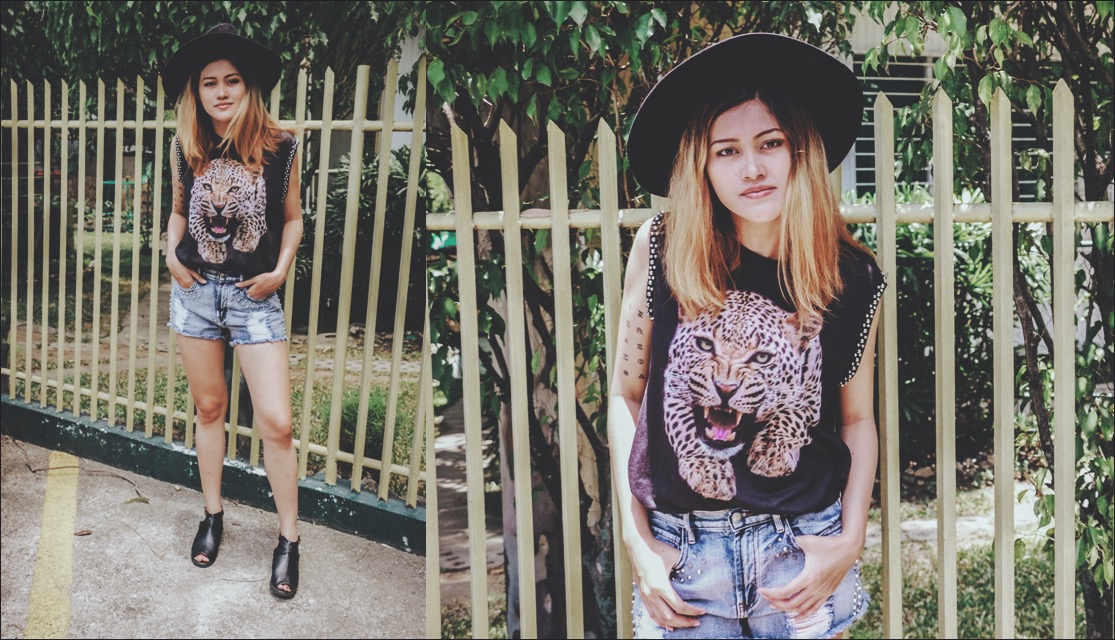 Put on some rock 'n' roll vibes with a vintage black tee and some…no.. LOTS OF silver accents! Yaass! And put on your black shoes! Be merciless about the scorching heat, you can always wear short shorts! 😛
Hat, top and shorts – F21
Shoes – Topshop
Urban Boho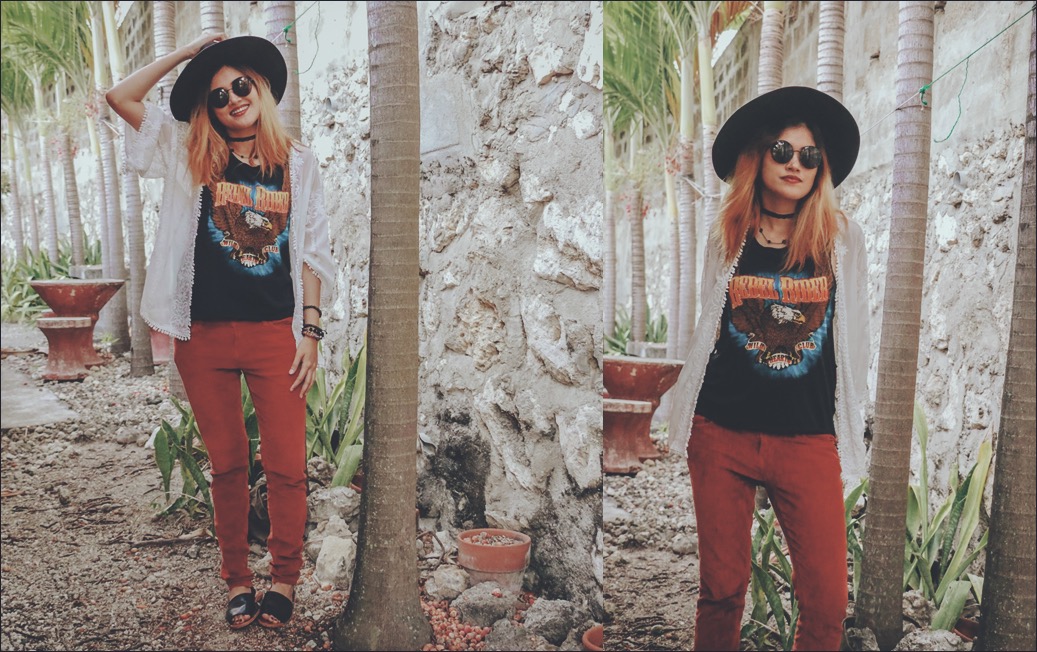 Don a '70s flared jeans (i don't have one, so an orange vintage pair of jeans to suffice), a vintage top with oversized arm holes and a lace cover up! Give it a more boho vibe by wearing your entire beaded bracelet collection!
Hat, top, pants and cover up – F21
Flats – People Are People
Casual and Cool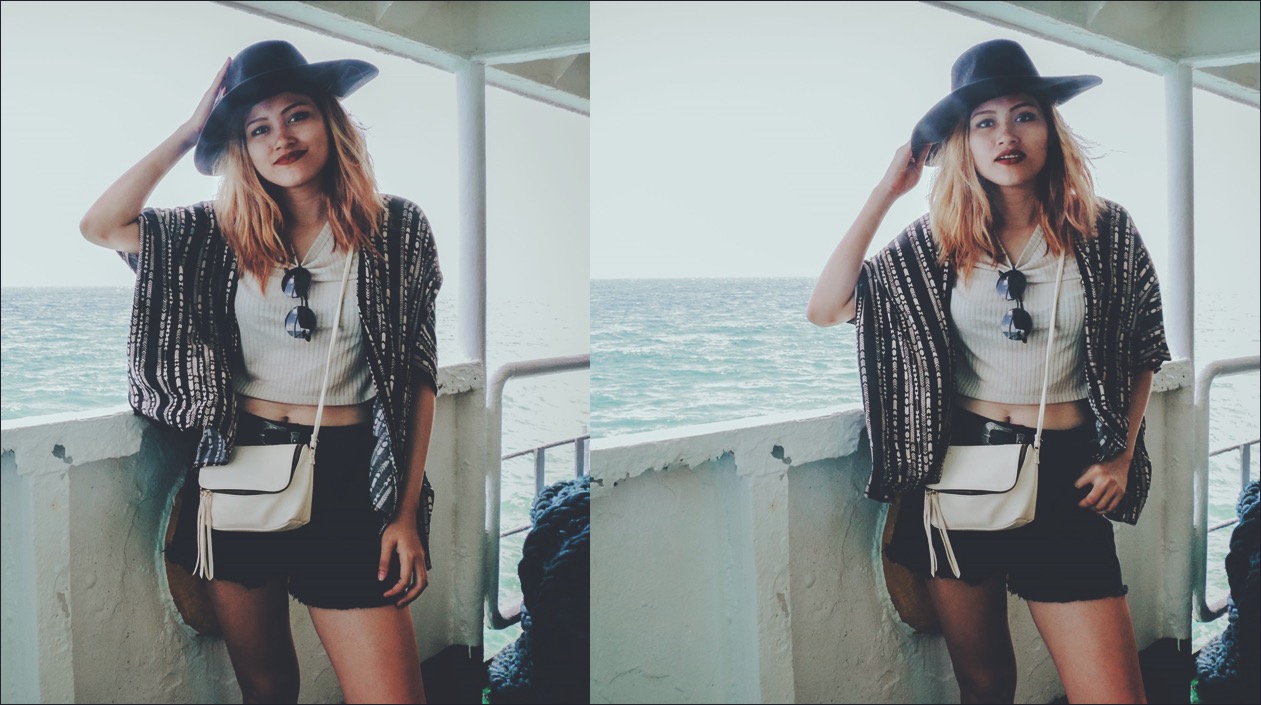 Tone down a bit by wearing plain cropped top and a high waist shorts with a boho-inspired printed cover-up. Accessories may include a small fringe side bag, an oversized fedora and a layered necklace!
Hat, cropped tee, cover up, belt and sunglasses – F21
Shorts – Penshoppe
Bag – H&M
Beach Bum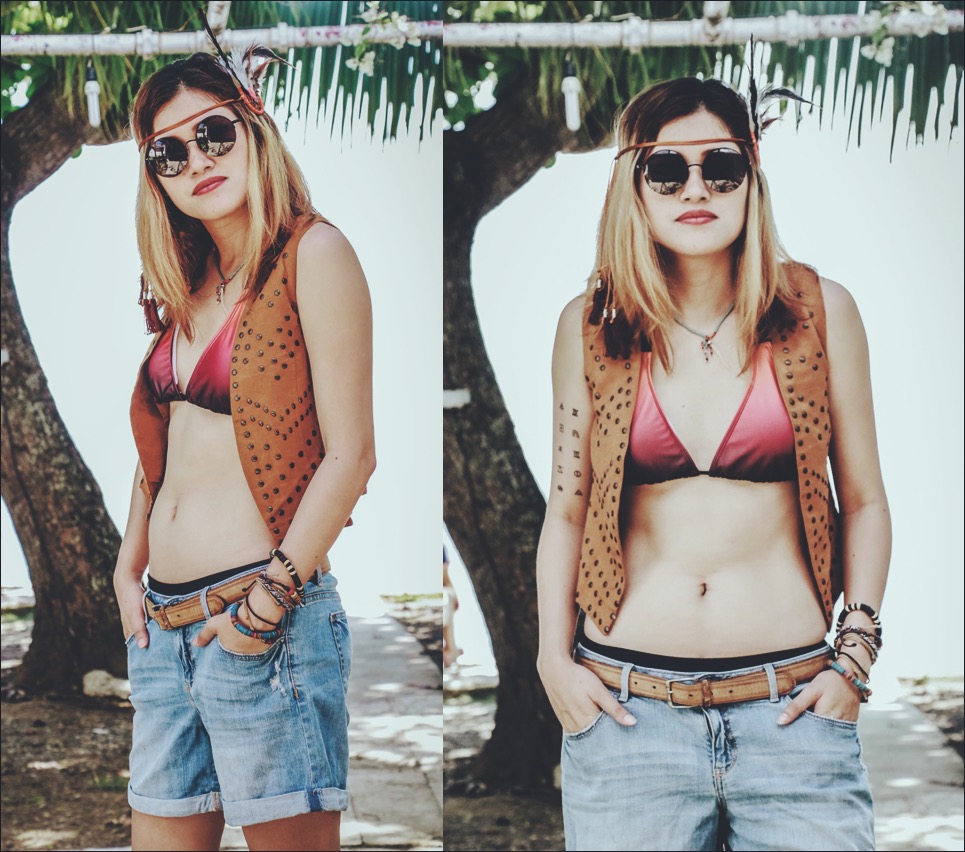 Some Coachella outfits are appropriate for beach parties and festivals only. This one definitely fits the bill. With upcoming summer music festivals and gigs, it is a perfect time to wear vests over bikinis, just fashionable enough while ready to dive right into the beach. And if you're in a more festive mood, wear a feathered headband and again, all your beaded bracelets!
Vest – WAGW
Bikini – Sun n Sand
Headdress – Islands Souvenirs
Sunglasses – F21
Shorts – Apt. 9
Cropped Crochets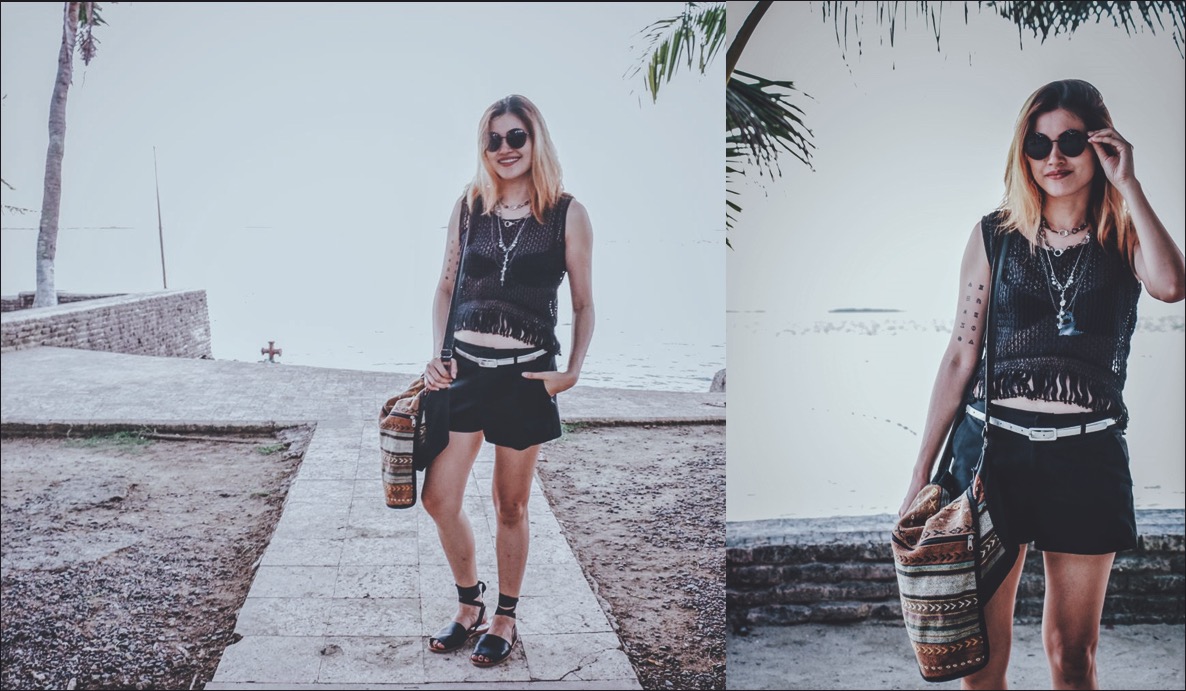 Crocheted clothing is a staple style at Coachella! Put 'summer' in it and you have every reason to boast your see-through crocheted top! Pair it with a bohemian/tribal style bag  and black round shades for a complete outfit!
Crocheted top – Maze
Shorts and sunglasses- F21
Bag – vintage bag from i can't even remember
Lace-up flats – People Are People
Simple and Smart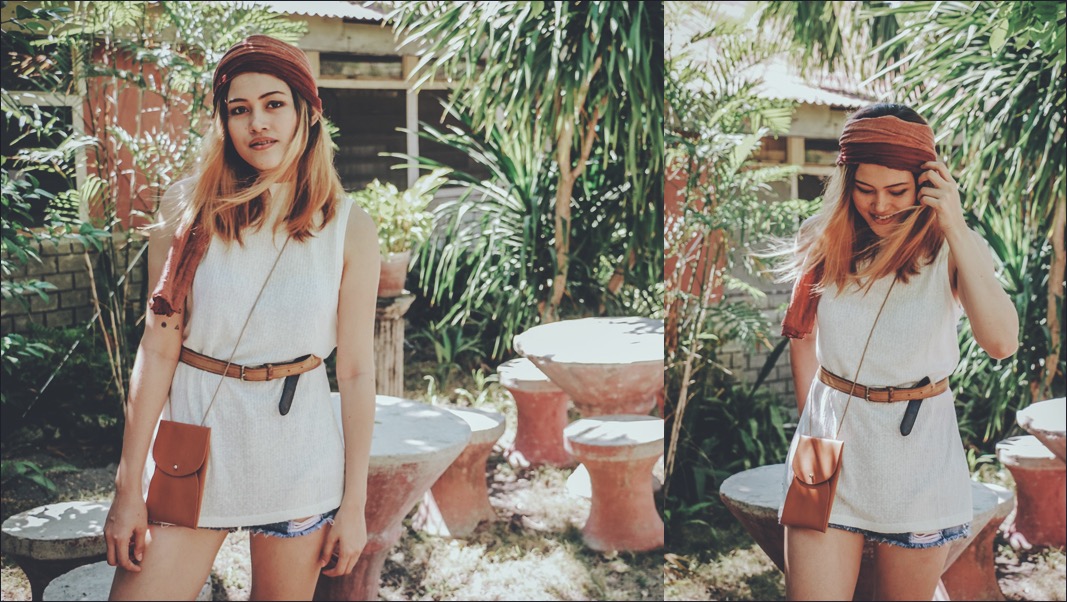 Take it from Gigi Hadid's outfit last year–the inspiration for this outfit! She definitely nailed it with simplicity and coordinates. With a simple long line top with side slits, throw in leather and brown accessories: a belt, small bag and a brown scarf for the headdress. Works every time!
White top – H&M
Side bag – South Shores
Belt –
Scarf – mom's closet
Urban Edge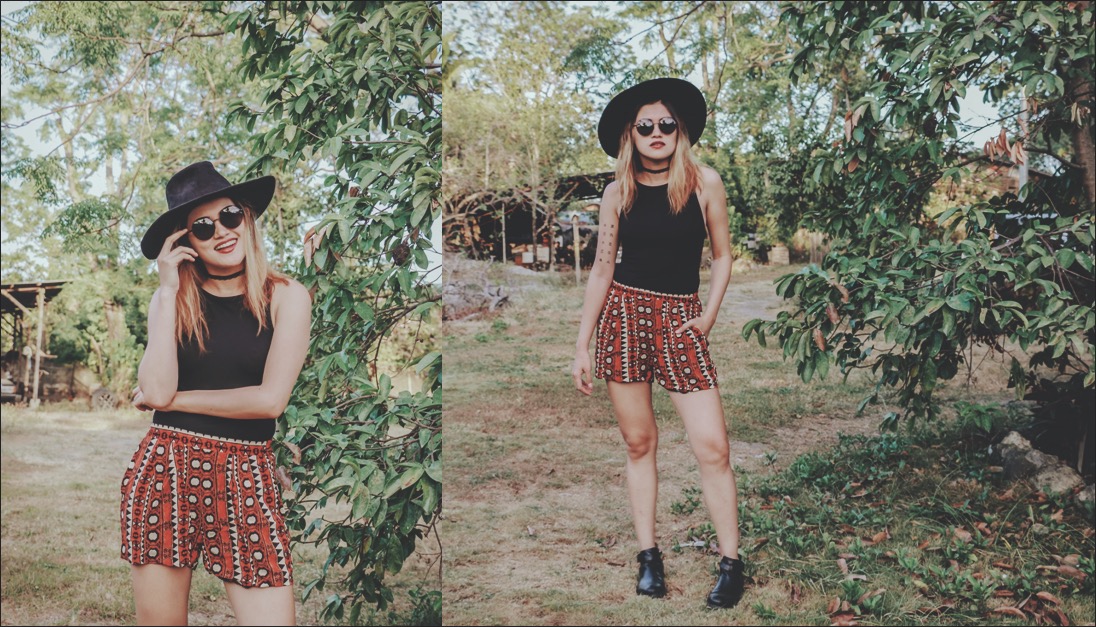 My kind of an edgy summer outfit is two different themes fused together like this bodysuit with a tribal patterned shorts over it. Make it even edgier by wearing all black from the hat down to the shoes!
Hat – F21
Bodysuit – Topshop
Shorts – H&M
Shoes – F21
---
Follow more summer outfit ideas on www.cebufashionbloggers.com!
Follow me on Instagram: @chingsadaya G+: Ching Sadaya , and twitter: @chingsadaya