When I came across the keg standing tall and inviting at Brewer's Kitchen, I immediately knew what I wanted. "Whatever comes out of that keg, please!", to which they recommended the Hoegaarden Rosée.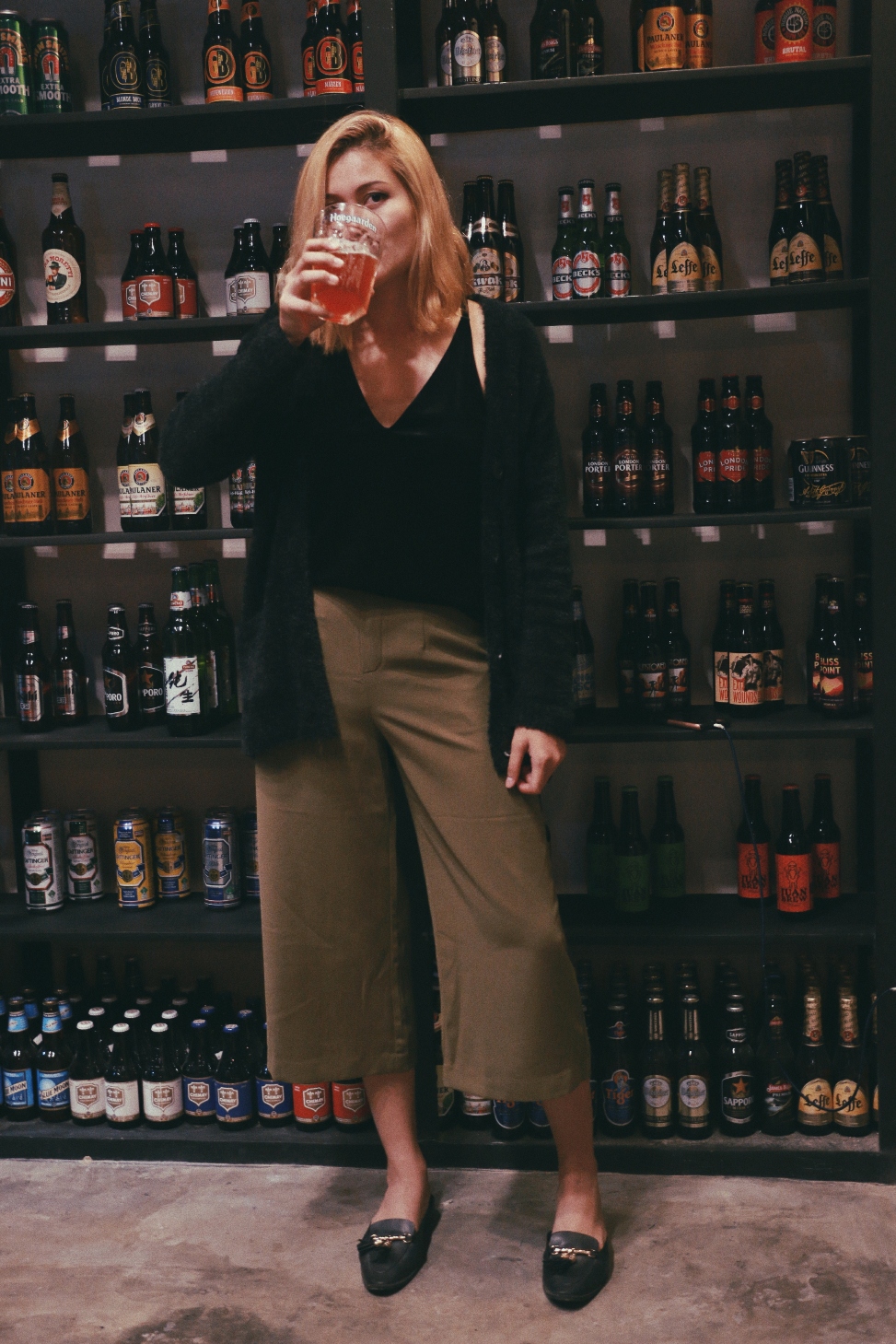 I'm such a sucker for sweet beverages, which is why this sweet and light beer effortlessly made it to my favorite list. It's hard not to find interest in over 100 imported beers, nine handcrafted fresh beers in draft and almost 40 kinds of single malts and popular liquors from around the world. Sounds like an invitation for a long and fun night out! Any beer/wine connoisseur will certainly enjoy this place.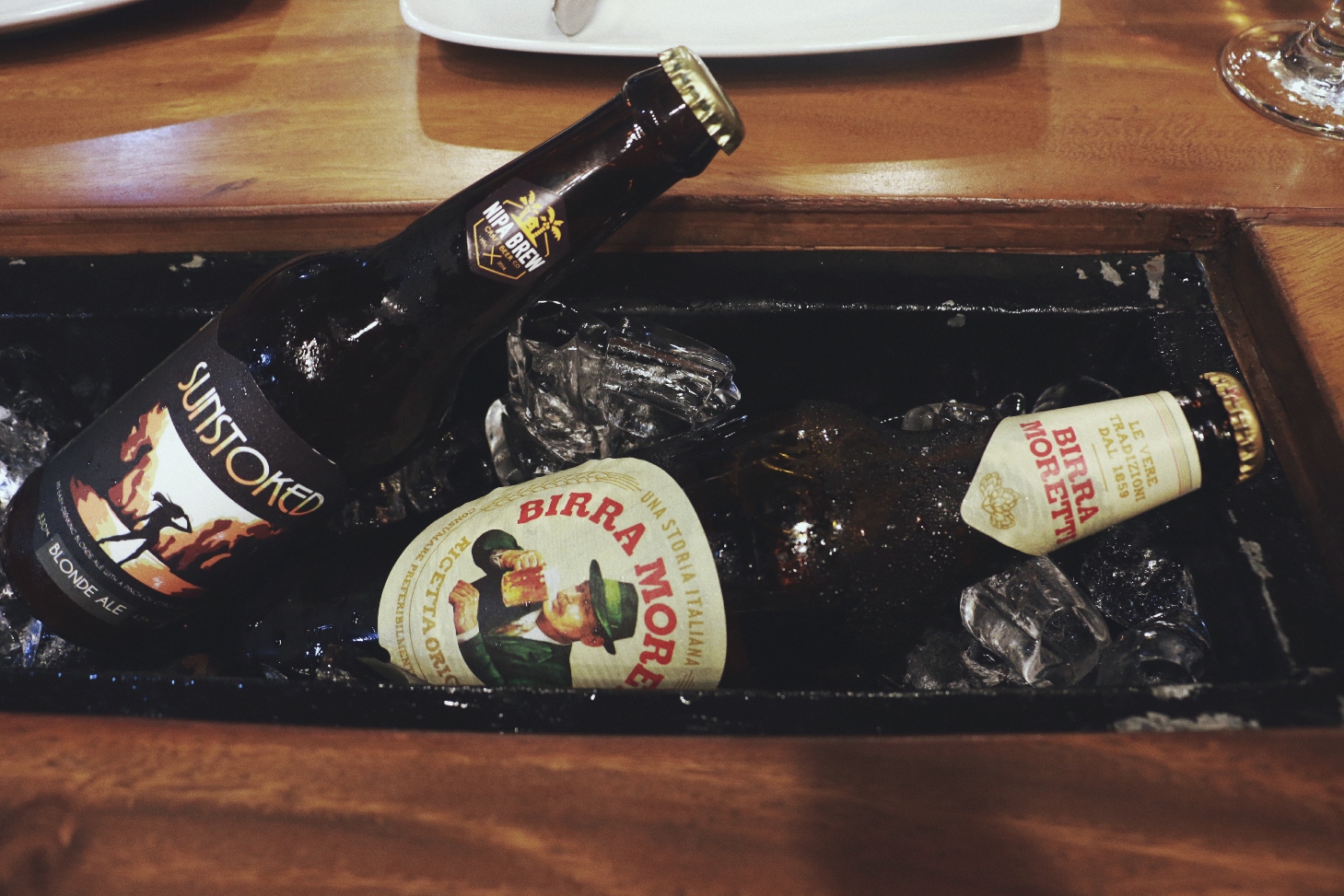 "Brewery is the first in Iloilo to serve Italian Merlot wine by the draft. We also serve popular draft beers such as Hoegaarden and Stella Artois. We are also the first Cebu gastropub to serve draft wine," said chef Pauline, the woman behind the mouthwatering dishes of Brewer's Kitchen.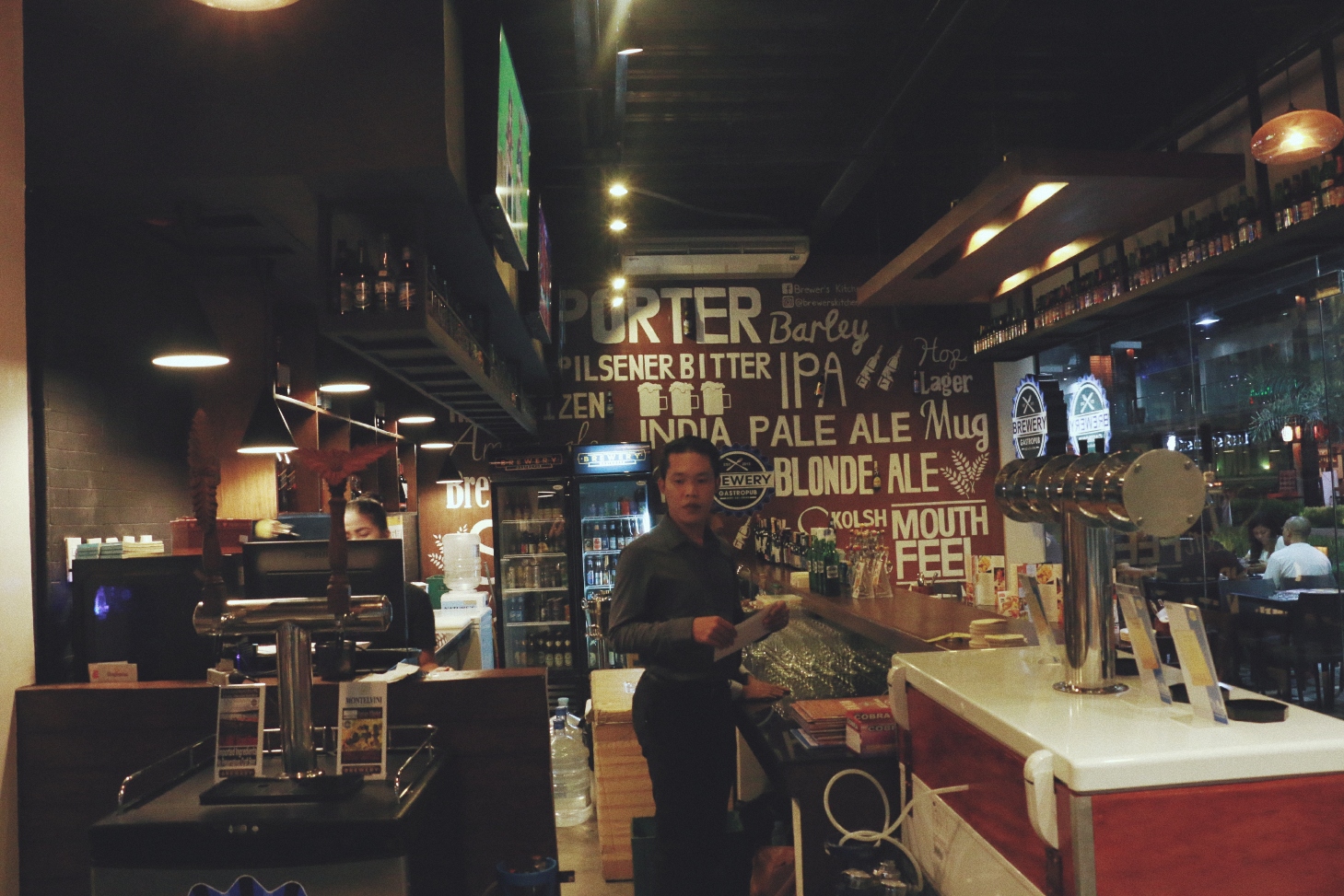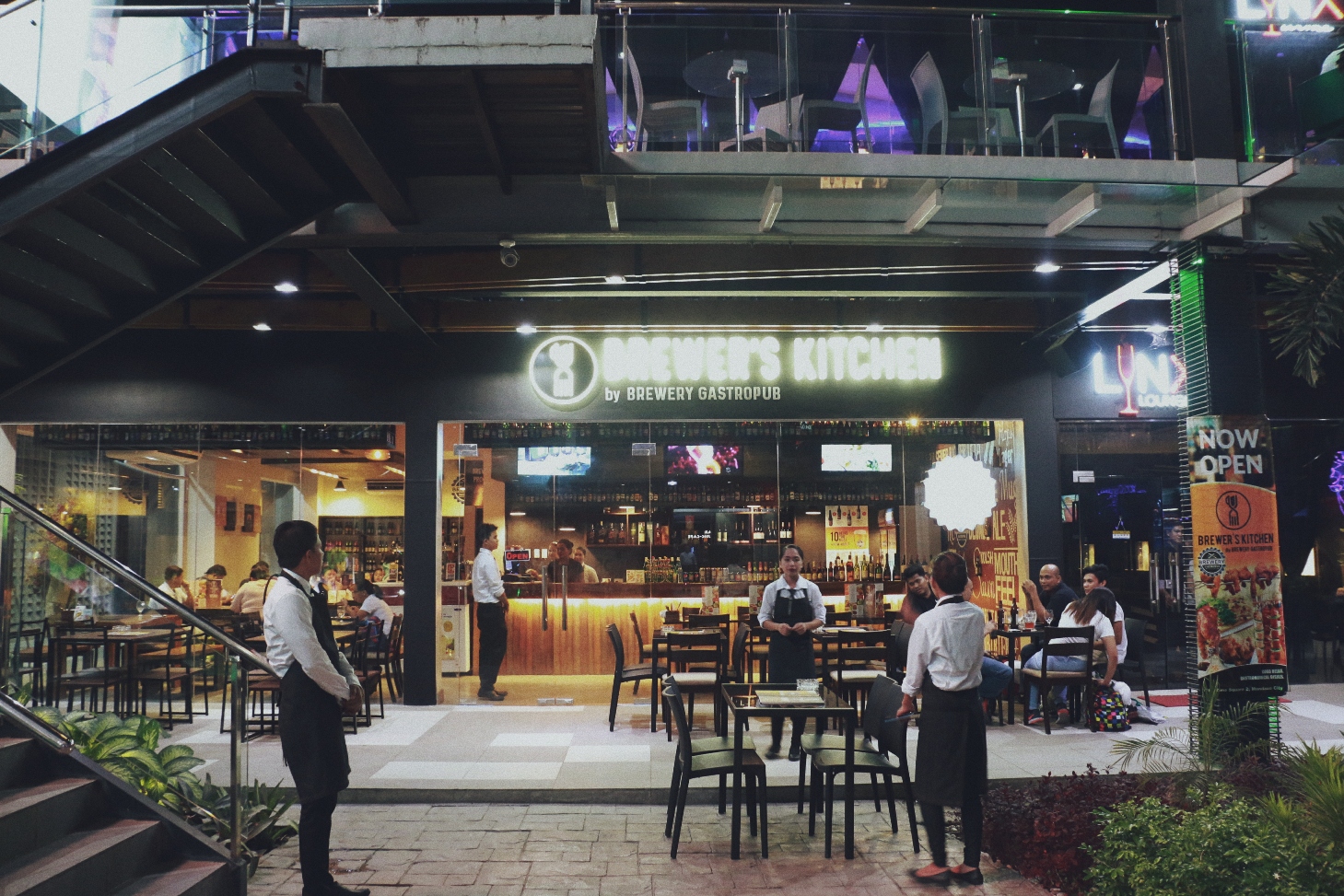 Brewer's Kitchen does not only pride itself of its wide array of alcohol (which I clearly pointed out first and foremost.lol), but their gastronomic dishes presented in such appetite-boosting ways. To better enjoy your meal, they will guide you through food+alcohol pairing. To start, pick from the Brewer's Kitchen specialties: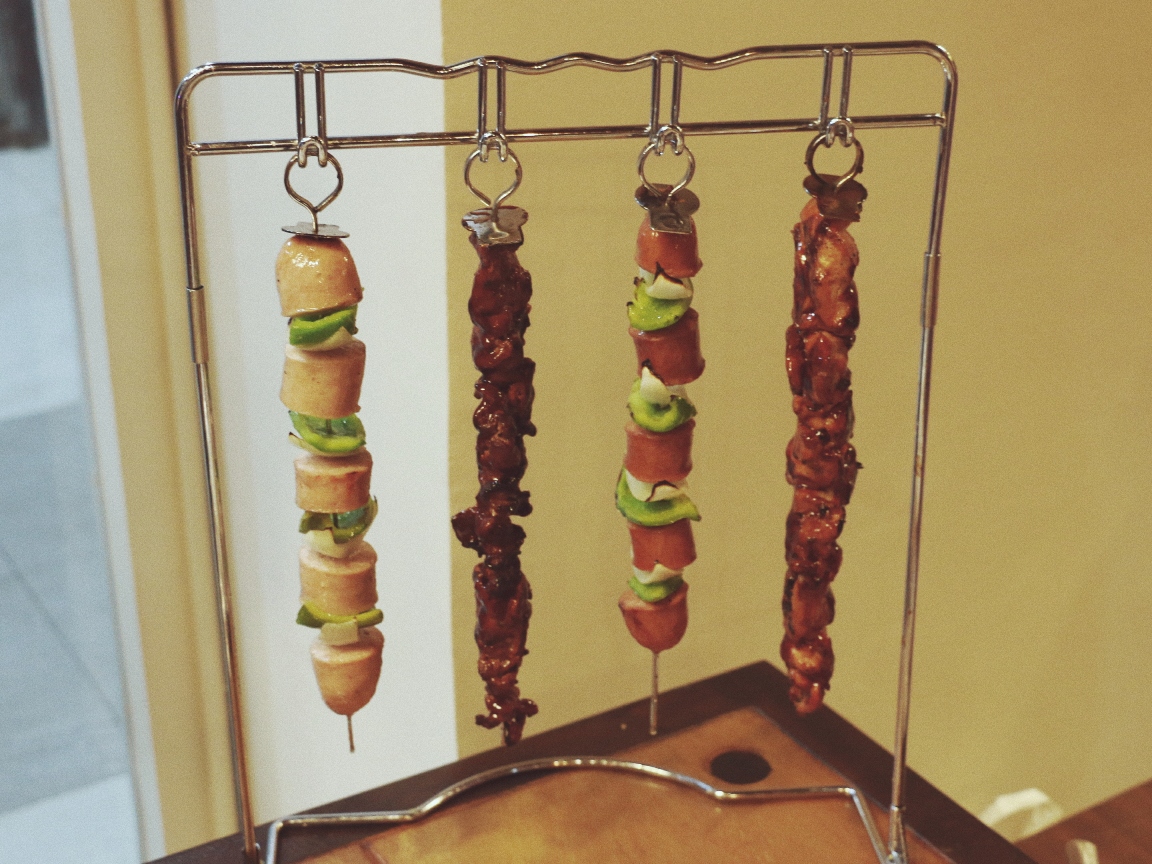 Rack of Skewers – Php 595 This house specialty is a mix of Thai Pork, Lemongrass Chicken, Veal Sausage and Hungarian Sausage.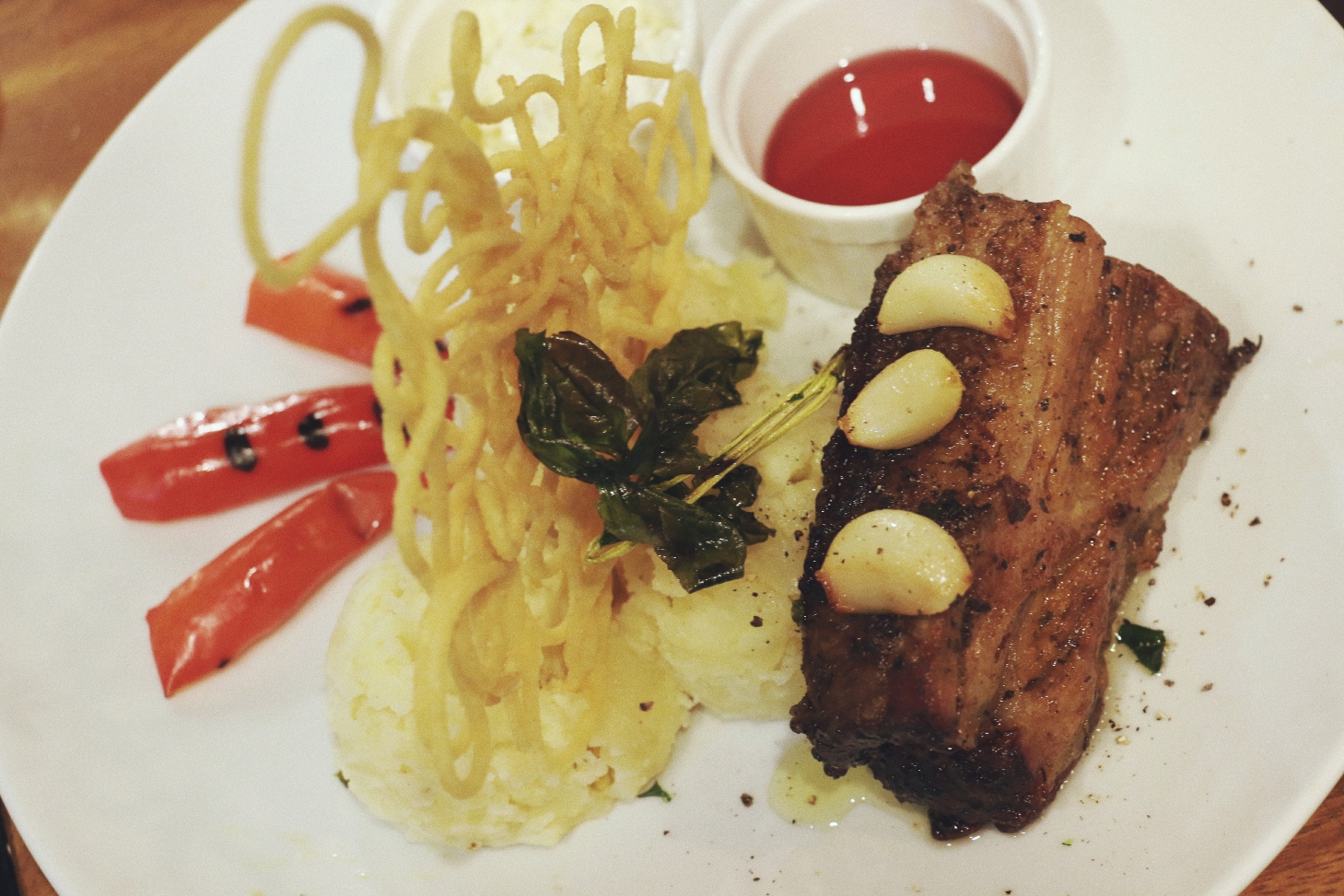 Slow Roasted Imported Beef Belly – Php 340 U.S. Beef Belly is cooked and made tender in the oven for eight hours with herbs and spices and served with red wine reduction in order to create the perfect meal for beef lovers.
Spicy Buffalo Asian Chicken Wings – Php 310 This bestselling appetizer comes with a sweet yet spicy sauce served with blue cheese dip and celery.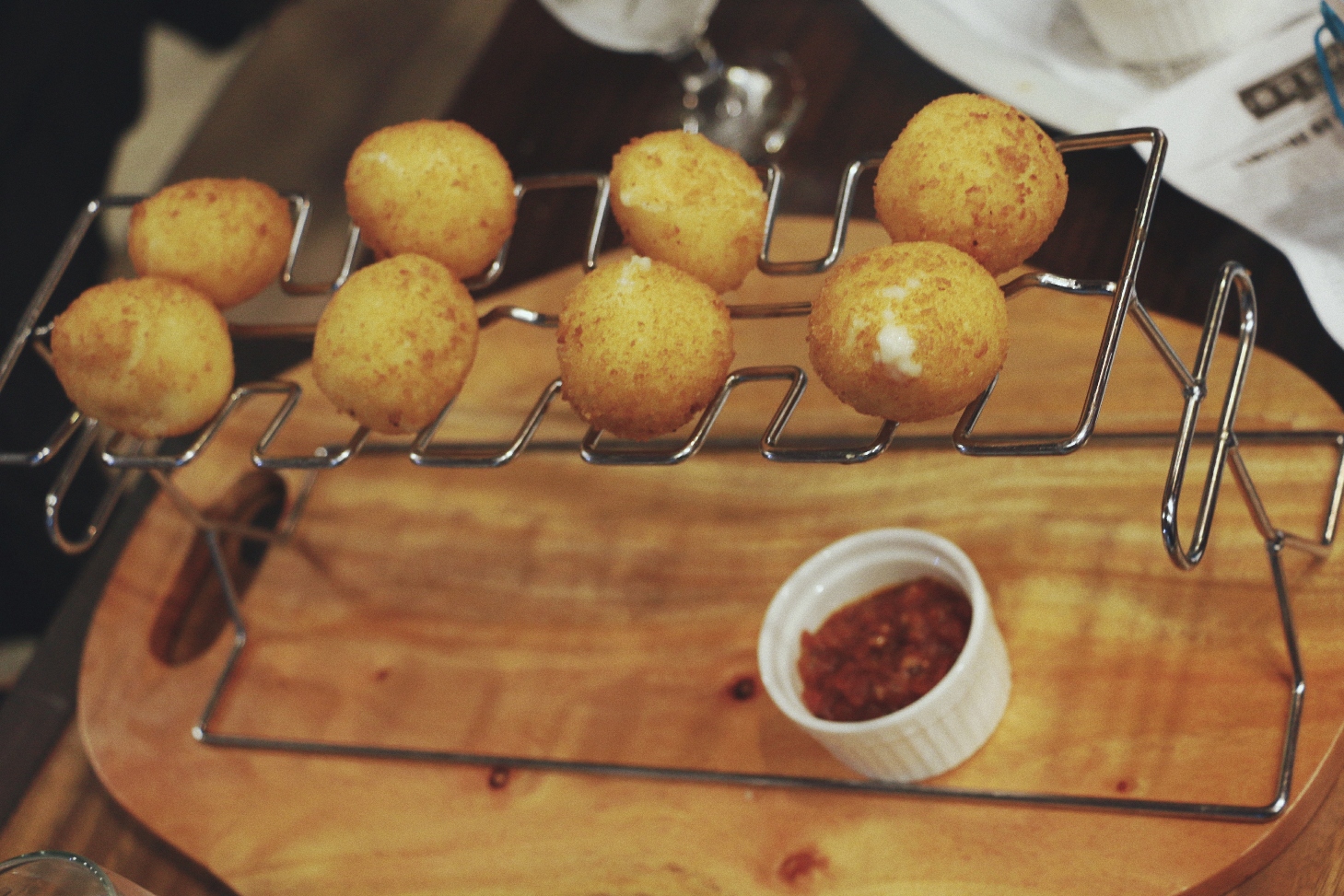 Mozzarella Bombs – Php 350 Italian mozzarella cheese coated in seasoned crumbs and deep fried to golden brown. Served with Pomodoro sauce, our homemade tomato sauce.
Angus Beef Tapa – Php 310 Slices of fatty Angus beef marinated in soy sauce, calamansi and native vinegar.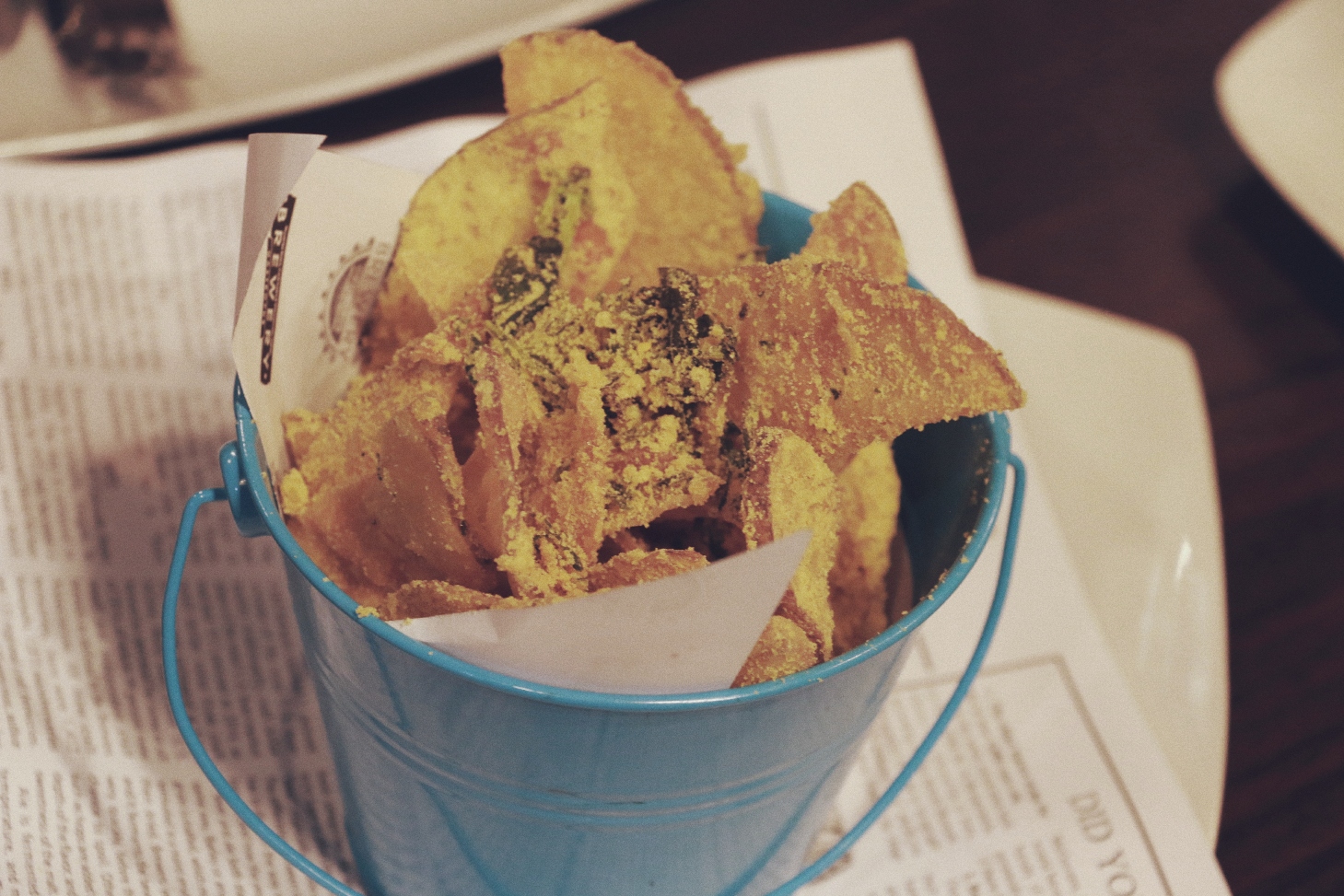 Salted Egg Hand Cut Fries – Php 220 Freshly cut large potatoes, fried and cooked to perfection then coated with salted egg.
and more of their delectable dishes…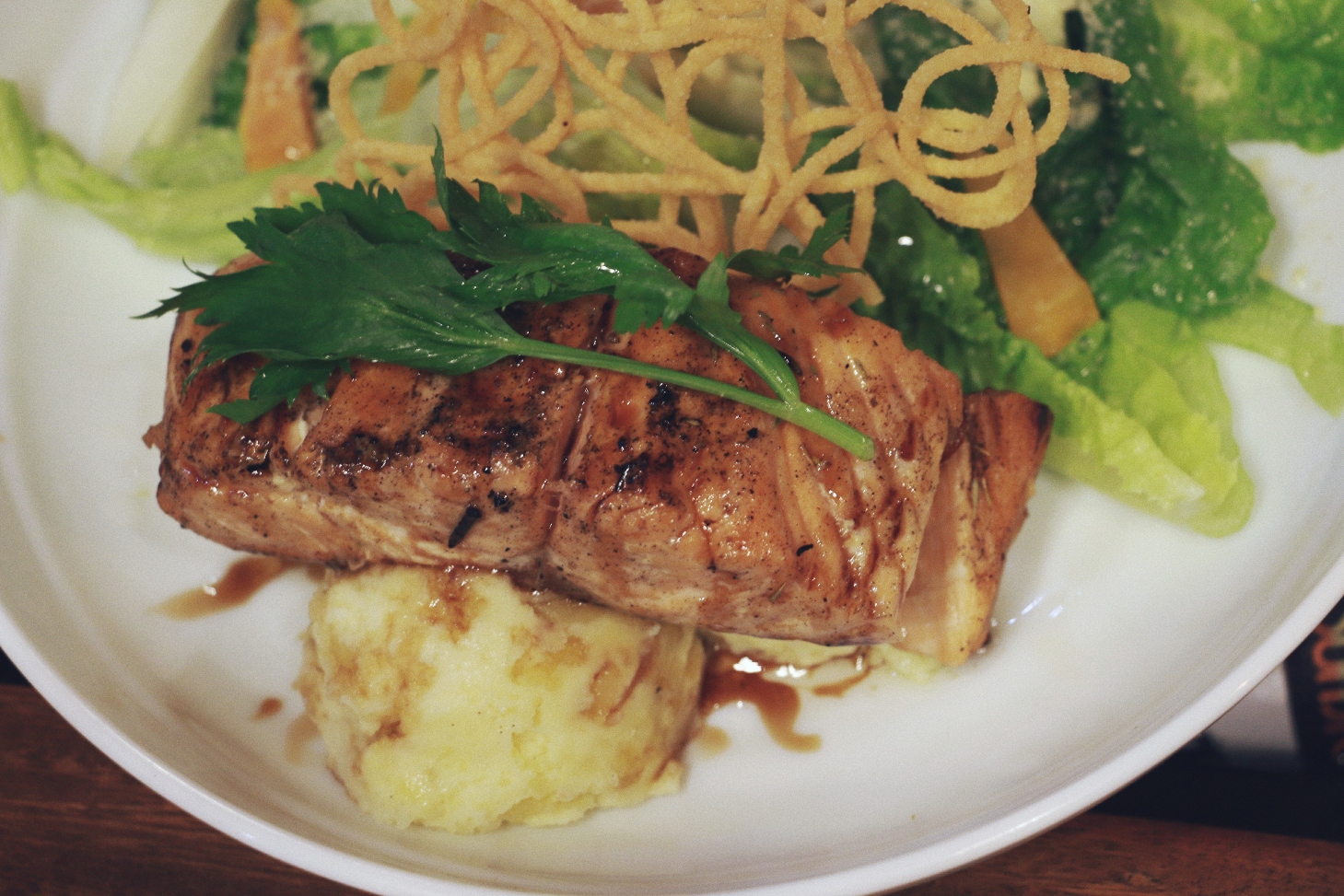 Herbed Grilled Pink Salmon – Php 595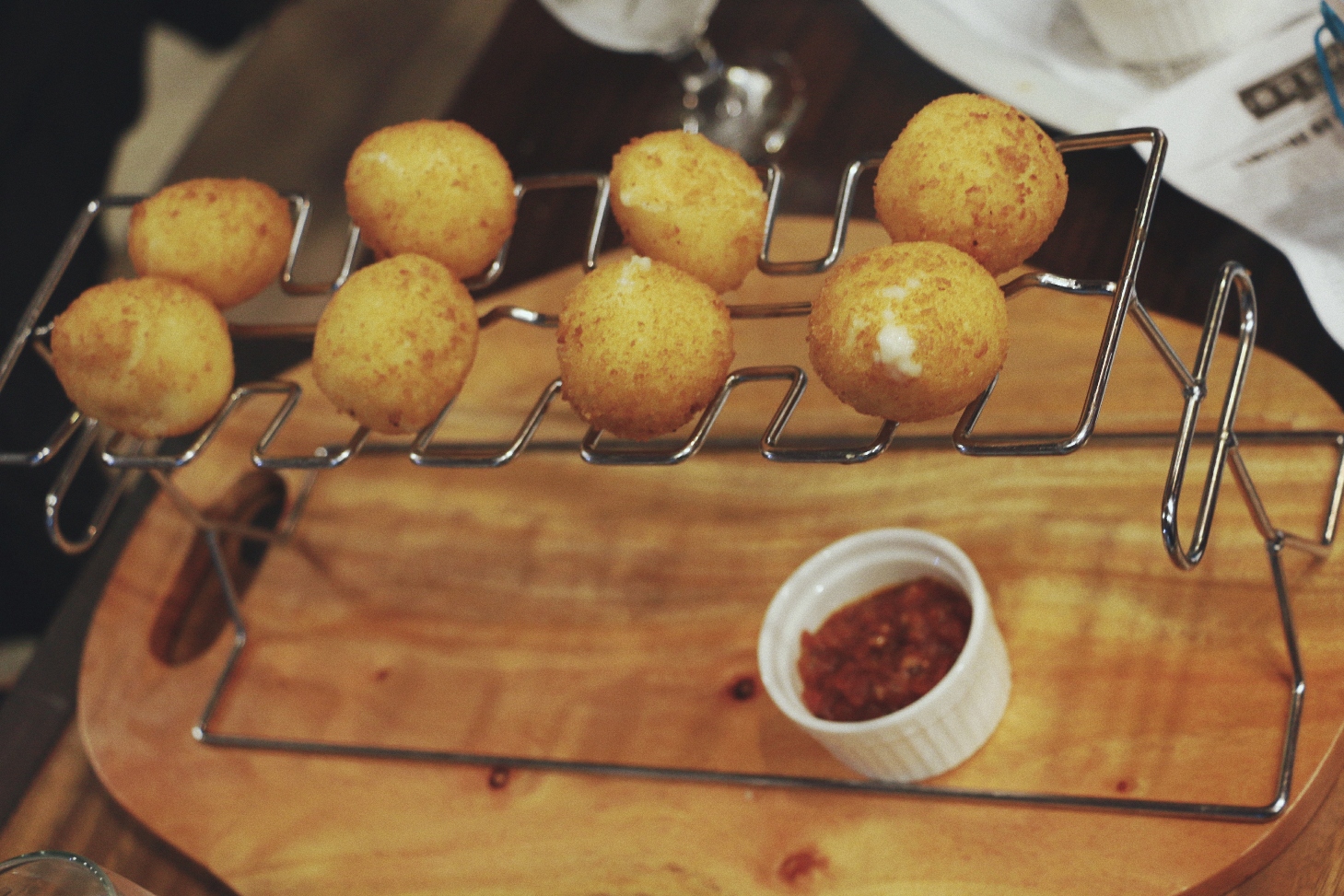 Mozzarella Bombs – Php 350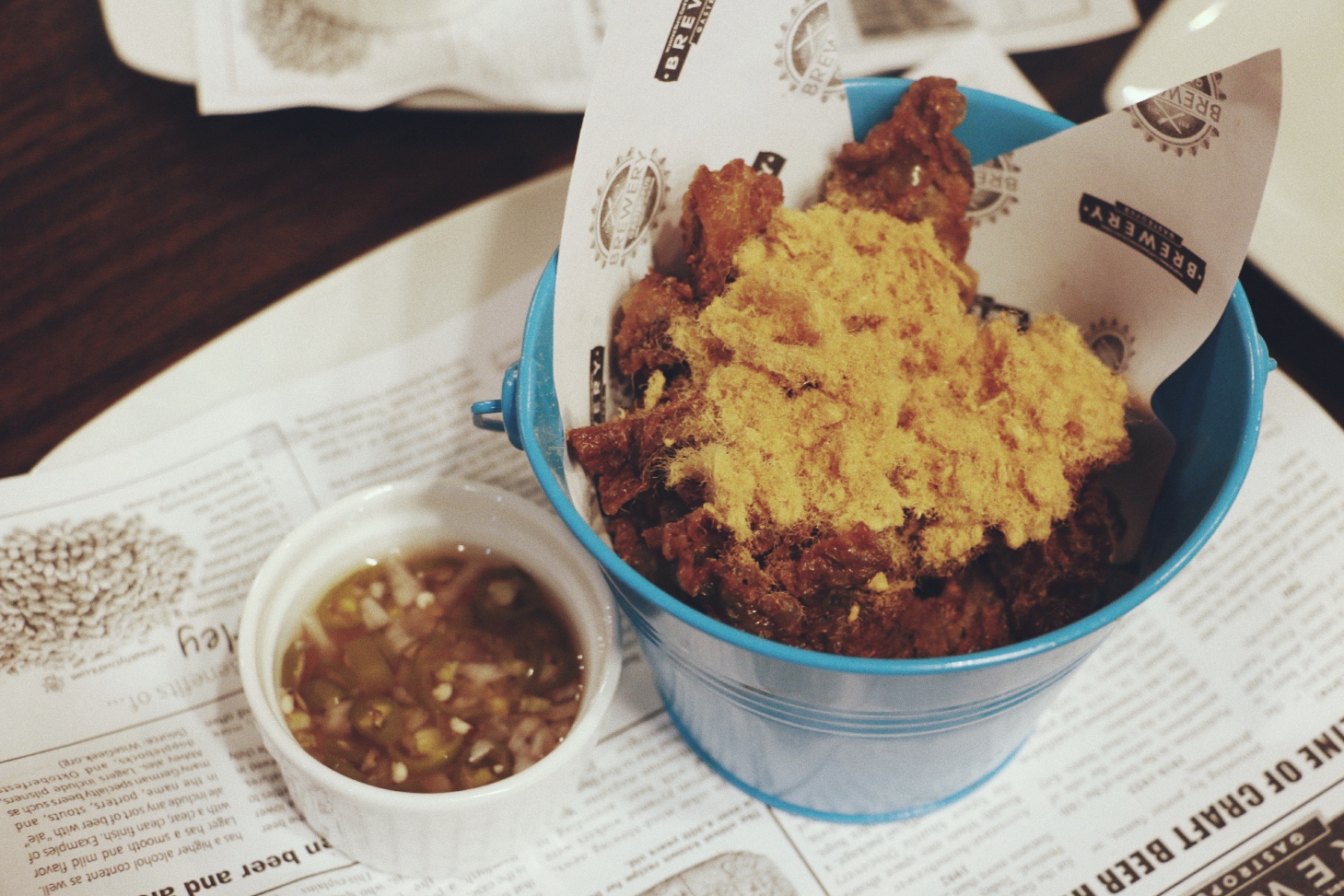 Pork floss and chicharon bulaklak – Php 235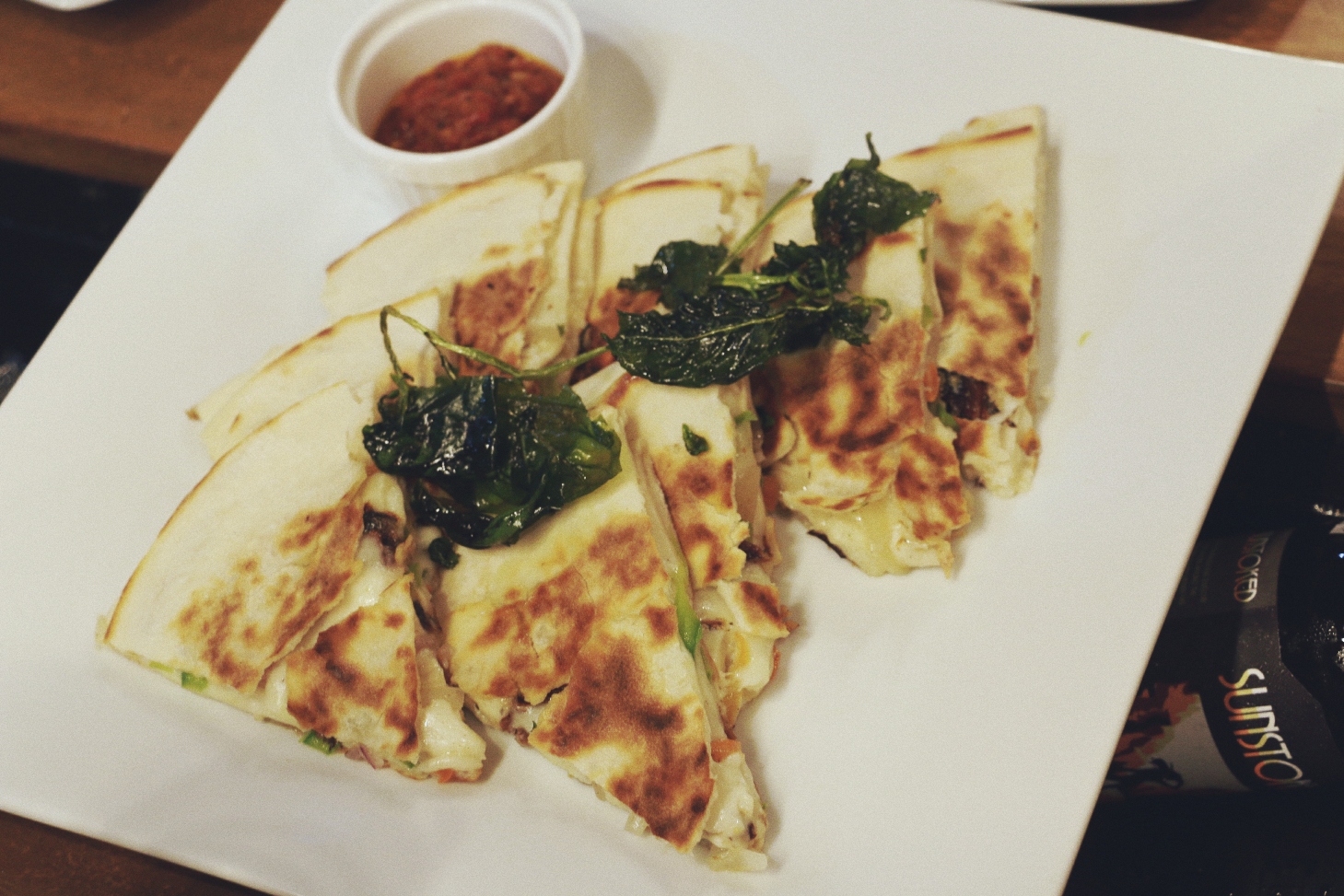 Chorizo quesadilla – Php 250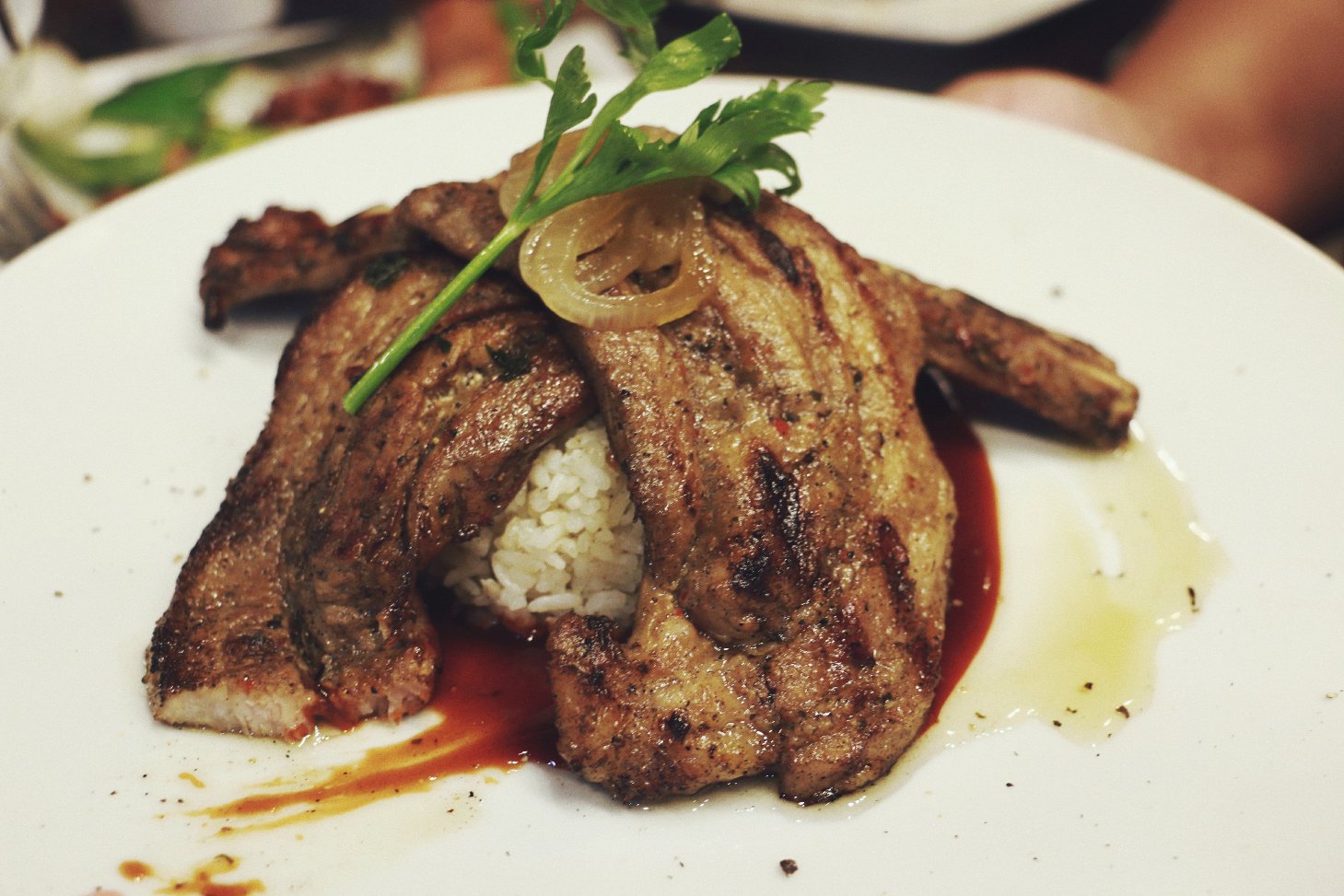 Double cut pork chop – Php 195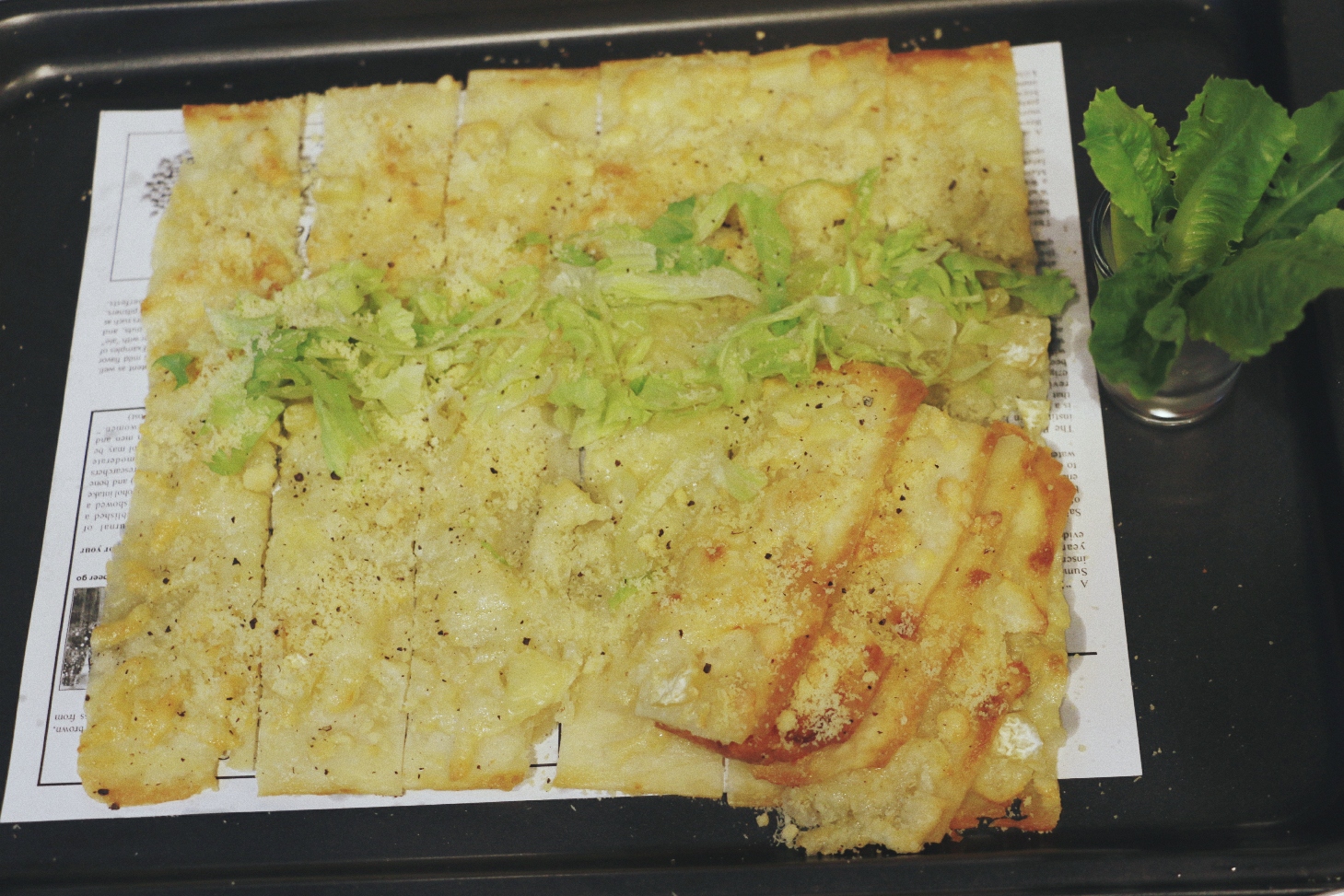 Three cheese pizza – Php 310
Have a look at their menu to plan your orders ahead 😀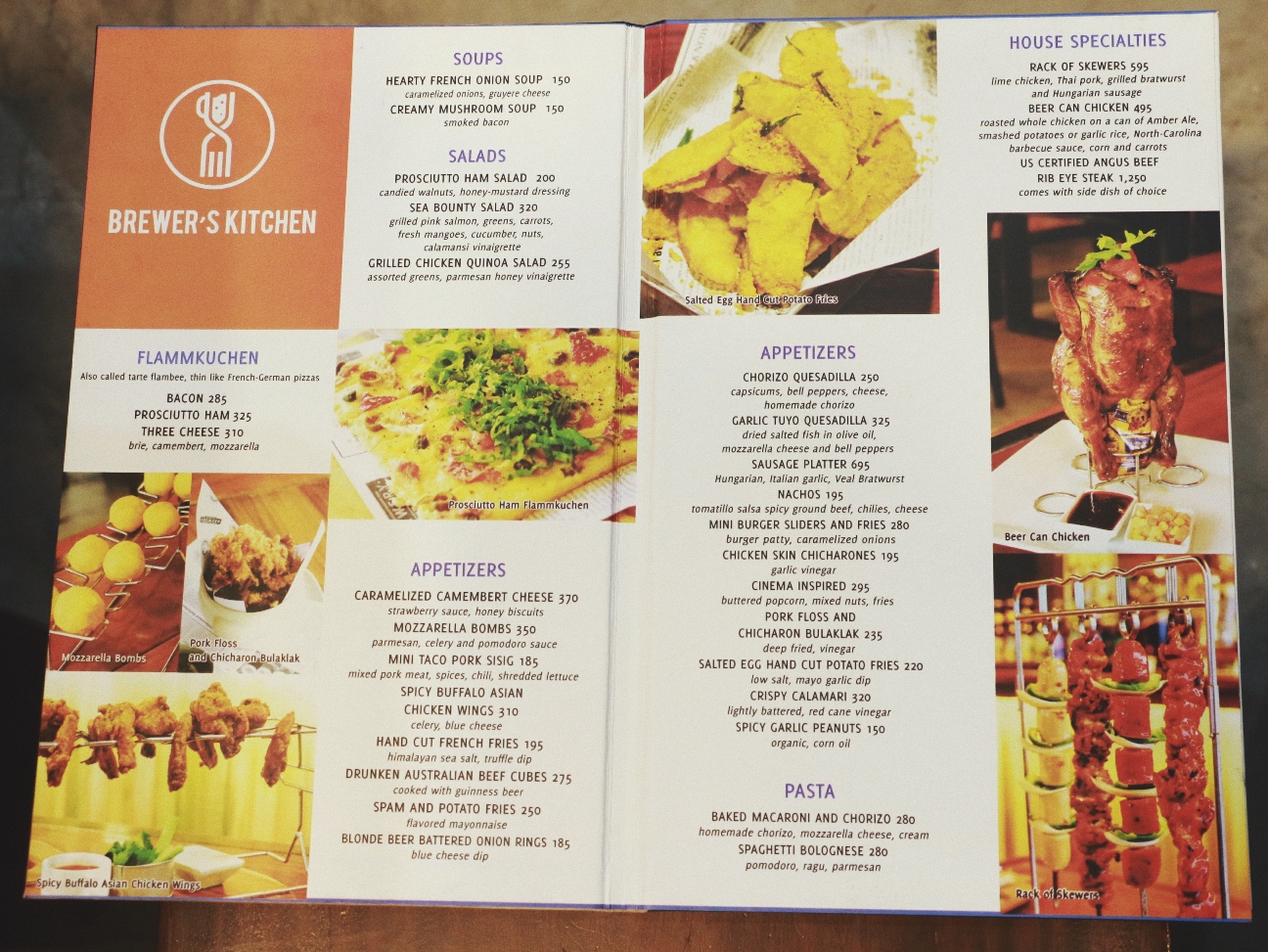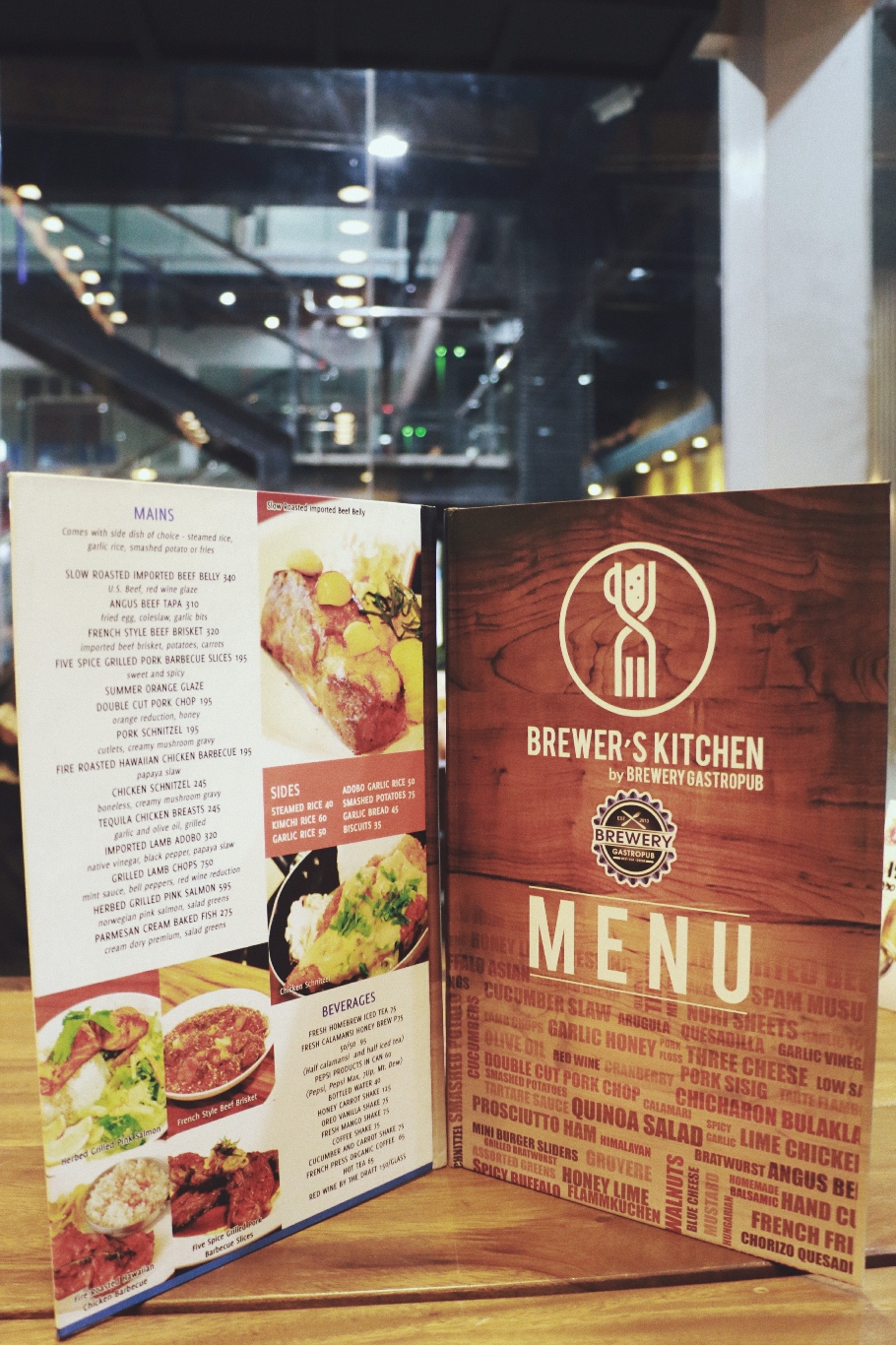 History
You must've heard the name "Brewery" before, right? That's because the gastropub traces its roots in Iloilo City where Rooftop Brewery and its succeeding establishment, Brewery Gastropub started. You can find them in Smallville and Pison Avenue, respectively.
The mouthwatering dishes partnered with their appealing presentation are easily a crowd favorite because the chef behind it, Chef Pauline, carries a great deal of formal education including the Professional Chef Series at the Culinary Institute of America (Hyde Park, New York) and Master Class in Cooking at The New School-Manhattan.
After discovering the gastropub, Hazel Yap, Ashley Juan and Anesha Juan ventured into the food business with the aim to adopt the Brewery concept for a local culinary destination of what is now known as Brewer's Kitchen! They started out with the idea to share a portion of Bacolod to Cebuanos by buying the entire concept. Months later, the gastropub is now gaining recognition and praises for their food and drinks since they opened last June 16, 2017.
Next time you need a savory dish with a perfectly matched draft beer or wine, you don't have to travel to Iloilo or Bacolod because Brewer's Kitchen is now open in Cebu!
Get daily updates by following them on Facebook @brewerskitchencebu. Also, don't forget to take a snapshot of your Brewer's Kitchen Cebu experience and use the following hashtags: #BrewersKitchen #BreweryGastropubCebu
Restaurant info:
Opening hours: 4:30 PM to 1 AM (tuesday – thursday); 5:30 PM to 2:30 AM (friday – saturday); 4:30 PM to 12:30 AM (sunday)
Price range: Php 150 – Php 1,250
Phone: 0947 624 0786
Email: none
Store location: City Time Square 2, Mandaue City