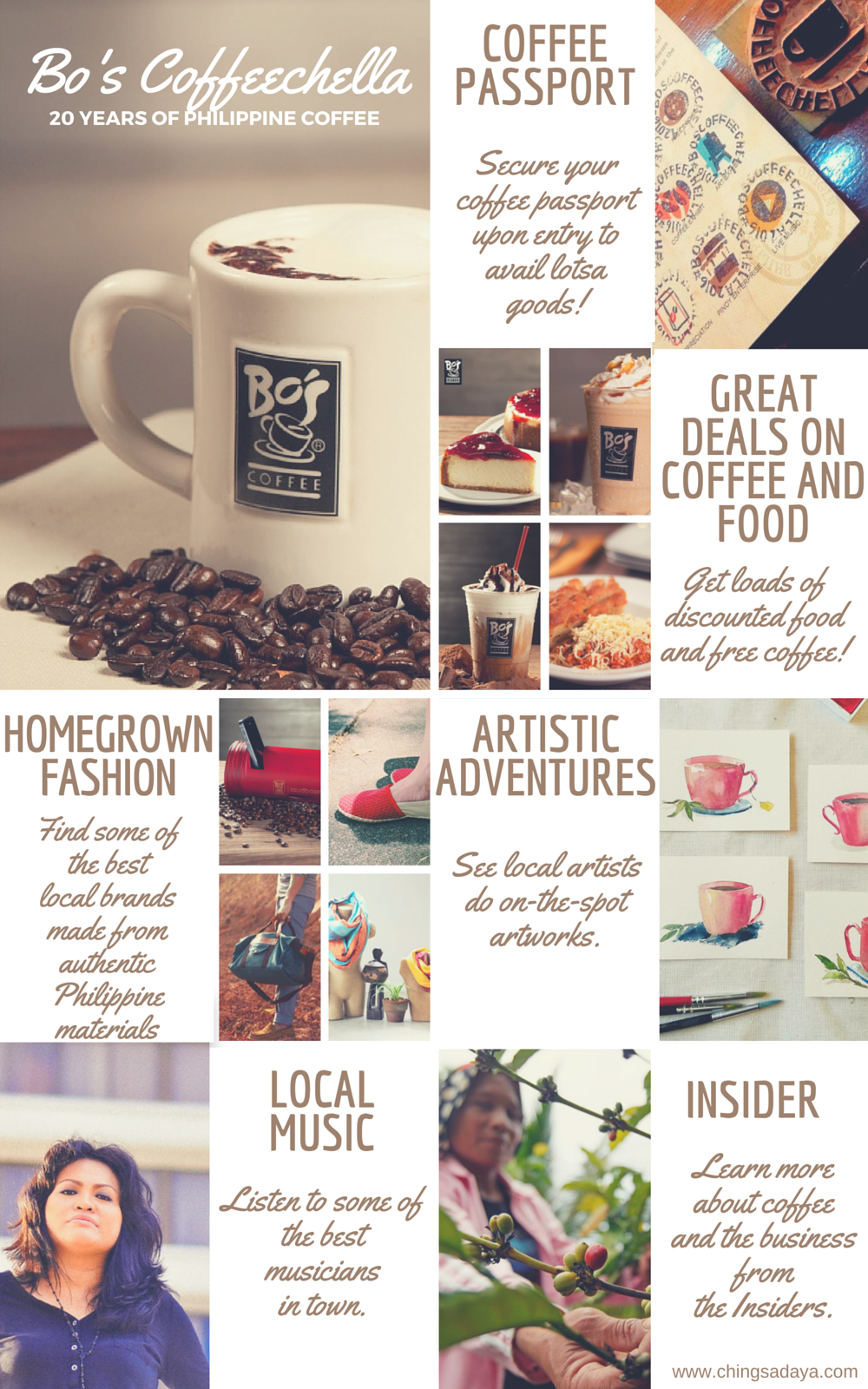 Put on your best Coffeechella outfit and bring your best buddies as Bo's celebrates its 20th anniversary.
Coffeechella is an embodiment of what the Bo's Coffee brand stands and has been working hard for in the past 20 years. In this festival, we honor Philippine brilliance and the Filipino culture of collaboration with a series of activities and a mix of Filipino enterprise partners.
Artists, advocates and homegrown lovers are invited to this one-day event on July 16 at Garden Bloc, IT Park at 1:30 – 9:00 PM. Curious about what this day can offer you? Here's a list of everything you need to know.
1.) YOUR COFFEE PASSPORT
Your COFFEE PASSPORT takes you around Coffeechella with a goal to collect all nine stamps. Make sure you complete it early as prizes await for the first 20 to finish. 😉
---
2.) GREAT DEALS ON COFFEE AND FOOD
Have you ever dreamt of overflowing coffee and pastries? Bo's Coffeechella will be overflowing with Iced Americanos, Mochas, Lattes and many more espresso-based beverages only at Php 50!! Their delectable strawberry, mango, blueberry, dulce de leche and signature cheesecake will be sold for only Php 100! If that's not enough, go munch on some Carbonara, Bolognese and Spanish Sardines for only Php 100!
Have you tasted potato chips dipped in chocolate? Spud Buds will definitely satisfy your cravings with their homegrown and handcrafted potato chips. Pair it with coffee as you picnic on the grounds and there wouldn't be anywhere else you'd rather be.
A stressful week at work/school calls for unlimited Froccinos! Bo's knows how much we crave for that coffee treat so they are offering their cookies and creams, caramelos, espresso crumbles and artisanal chocolates at store price BUT it's free-flowing every hour!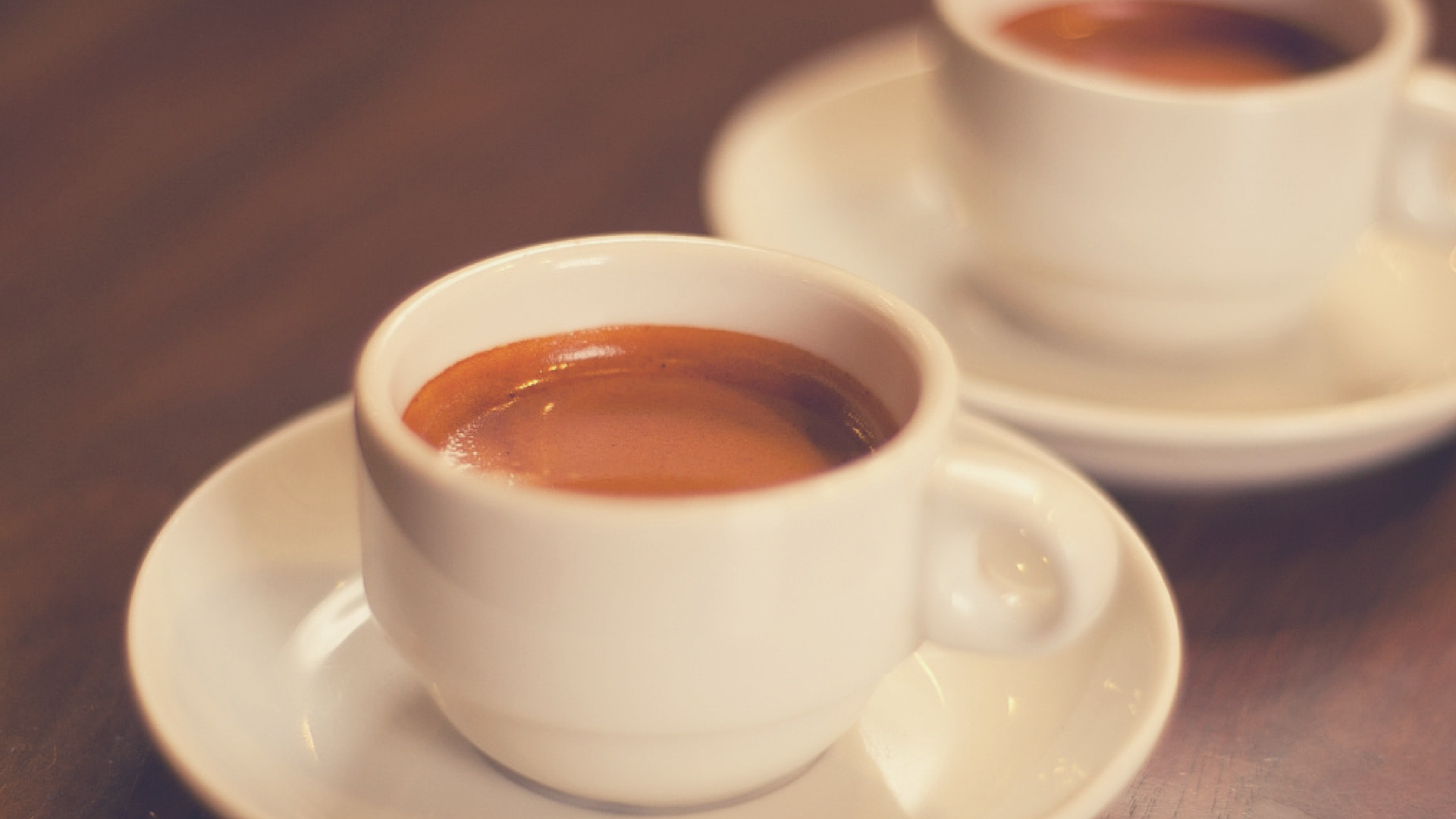 CUSTOMIZE YOUR COFFEE!!
Just when you think you've read enough, here are more reasons to join the fun! Put a personal touch to your coffee by mixing syrups and coffee, and choosing your own toppings. Here's a simple guide:
1. Choose your coffee
2. Choose your syrup
3. Choose your perk
4. Choose your toppings
Let's see how it goes on saturday! 😉
---
3.) HOMEGROWN FASHION
Dress up in your best Coffeechella outfit with your friends and you might just get in for FREE! You could use Coachella OOTD ideas here.
Enjoy a day with some of the best local fashion brands in one place.
> ANTHILL – fashionable weaves that preserve Filipino identity and sustainability. Every weave has a story of our culture. Wear your tribe with pride from the selections of ANTHILL Filipino Gallery.
>GOUACHE – handcrafted, waxed-canvas specialty bags for travelers and anyone with an active lifestyle. Durability and style makeup the Gouache bags. Don't leave the event without getting one for yourself.
>HABI – shoes made with scrap cloth from shirt factories. The business involves four communities across Quezon City. Wear Habi, and wear happy!
>OBRANO HERITAGE GOODS – handcrafted leather and hand weft weaves made into everyday necessities like keychains and maleta tags.
Where's the shopping bag?
---
4.) ARTISTIC ADVENTURES
Cebu artists are quickly growing and getting more opportunities! Thanks to Bo's for bringing us a great way to promote these creatives.
Want to try your hands on coffee drawing?
Bo's Barista Love partners will show you how to do it. The workshop starts at 4:30 PM and it's FREE! Also, there will be a Coffee Painting session with Cebuano artist, Bbisai Ya. You only need to register for Php 200 and you get the materials: artboard, paint brushes, mixing plate, palette knife and mixing cuplets, and you get to learn basic coffee painting. Hurry and send a PM to the Admins to reserve a slot!
Coffee Cup Painting Contest
Represent your school and share your skill by designing a cup centering on the theme, "homegrown." The winner will receive P5,000 worth of Bo's Coffee Gift Certificates.
Thimblecap will be displaying original watercolor paintings and releasing several new designs under her stationery line.
3 back-to-back art events
First – an art exhibit called "Grounded"
Second – a live mural painting with the street artists of Cebu, Ubec Crew
Third – a time attack art challenge with coffee spills as a center point
This activity is co-presented by Create Cebu
It's a great time to meet, collaborate and create!
---
5.) LOCAL MUSIC
You can't enjoy workshops, art displays and coffee without listening to good music. The musicians of 22 Tango Records will treat our ears and souls to their poetic songs and soothing voices.
The lineup includes Mother Folker, The Wonggoys, Lourdes Maglinte, Martina San Diego, Mary Anchit and Vincent Eco. Bring your outdoor mats and pick your space at the open grounds for this musical treat.
Loudbasstard is yet again extending their genius product to those who need louder music. Nothing has ever made such harmony with technology, design, and social & environmental like Loudbasstard.
Let the music fill up the garden with harmony!
---
6.) INSIDER
Did you know that coffee can be sweet, nutty, fruity, herbal or winey? Know more about your favorite coffee by joining the Coffee Appreciation Booth. Bo's coffee quality experts and Barista Love partners will share about the different flavor profiles of Philippine coffee. Also learn about the plants that produce these coffee beans and see them on display at the Coffee Exhibit.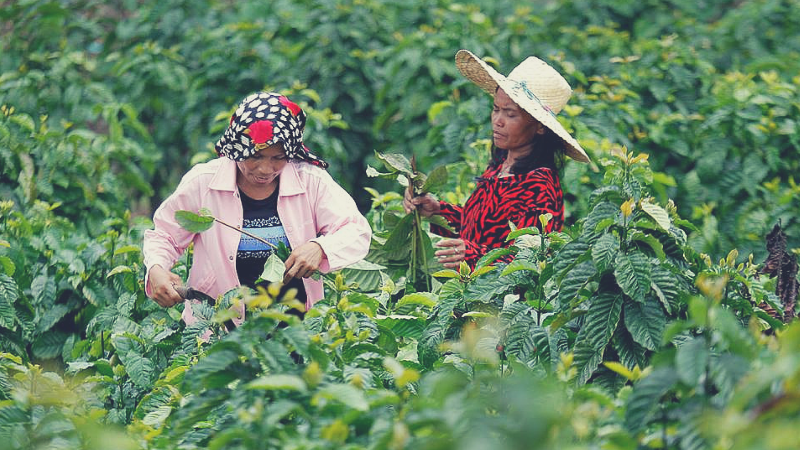 Bo's Coffee CEO, Steve Benitez, who was recently awarded as global difference maker in Madrid and known for his efforts on nation-building, will talk about entrepreneurship. Get to meet him in person and be inspired!
This is one big day you don't want to miss. Get your ticket at Php 100 in all Bo's Coffee shops on or before July 15. They will be sold at Php 150 on the day itself.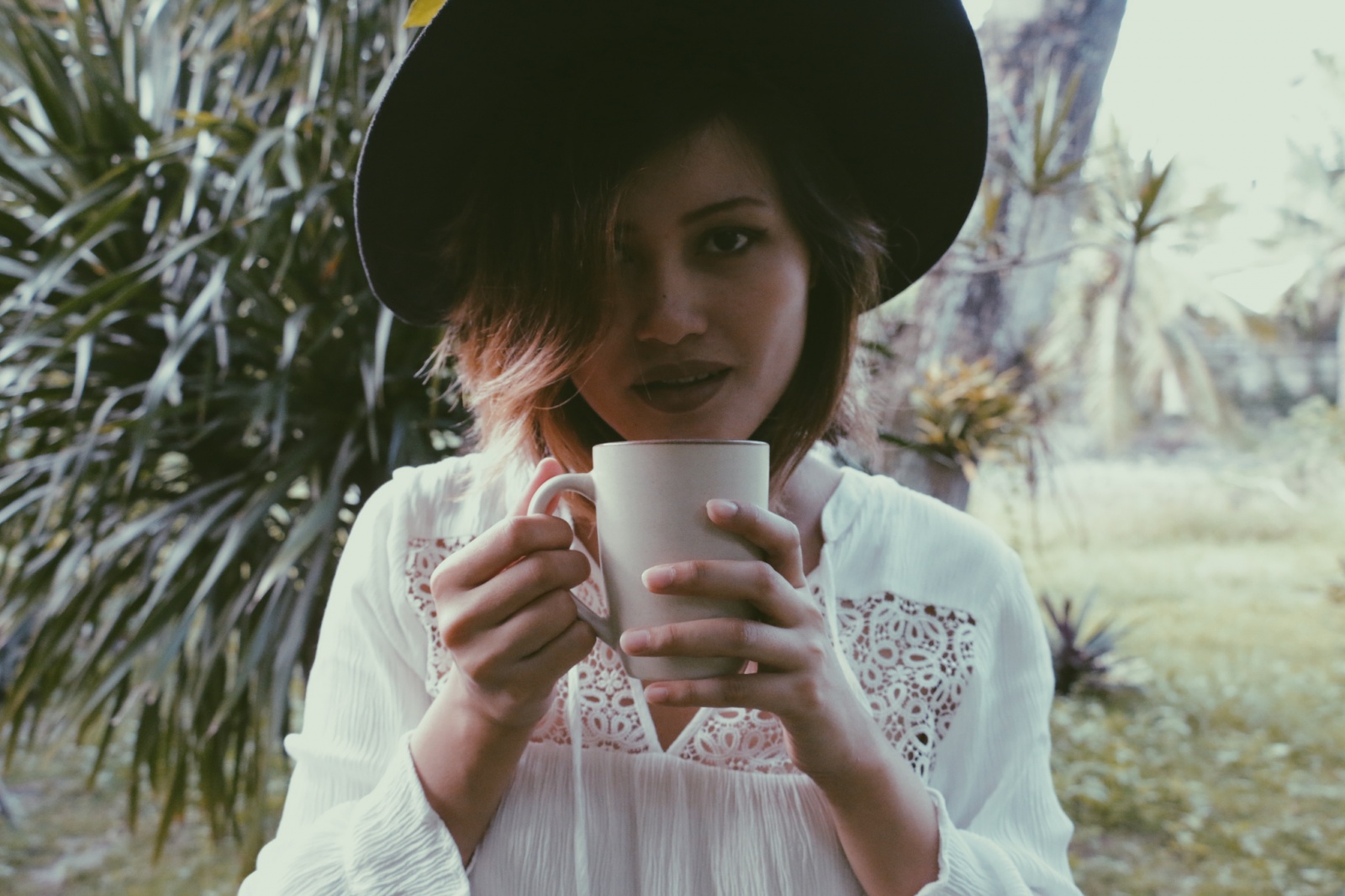 Ready to conquer the day at Bo's Coffeechella?