In an unfortunate circumstance a few weeks back, I had a crazy intense craving for Big Mao's Min Min Prawn Roulade and Lemon Chicken at a time it was closed for renovation. The heavens must've heard my stomach's growls and granted me entry to the reopening of the well-loved Chinese restaurant on September 15, 2017. You bet the waiting game was worth it! Big Mao did not only revamp their restaurant, but added more dishes too. What a time to be alive!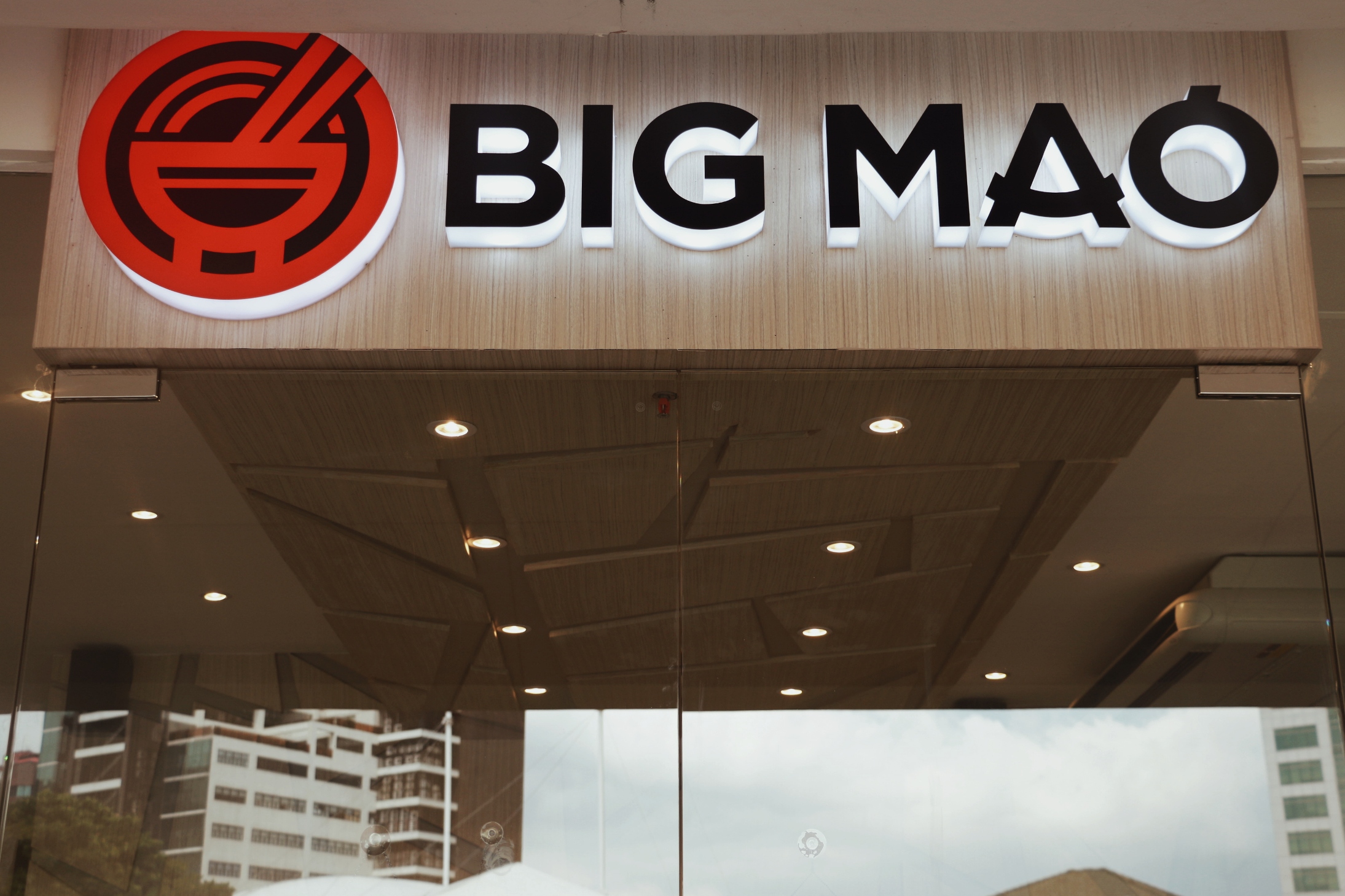 At first sight, you can already notice the difference in their logo. You guessed it right, they injected modern Chinese look into it. Don't fret though, they still offer the same traditional Chinese dishes we love!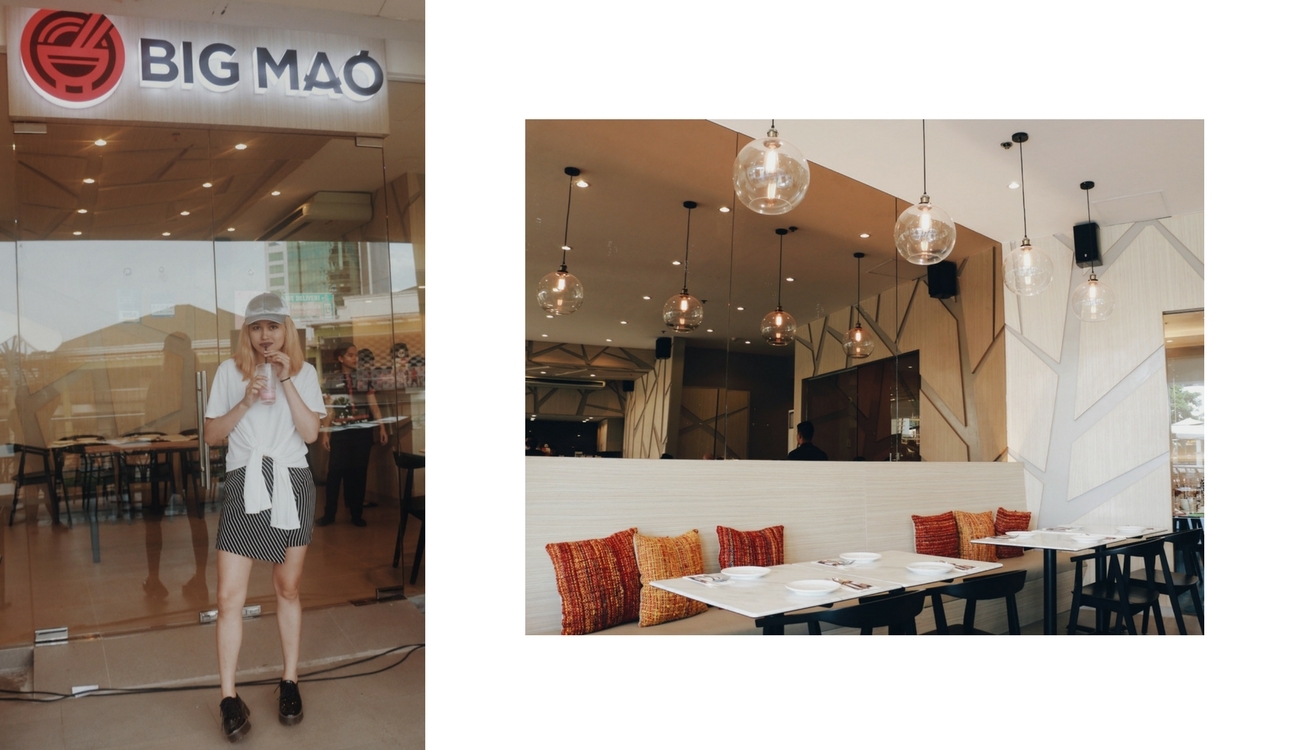 Why change the whole look? As part of the Creative Cuisine Gourmet Group, Big Mao understands the food industry well enough to know that constant change is good business to both the restaurant and the customers. True enough, it's so refreshing to step into a newly designed Big Mao we all grew up to love for fourteen years! Notice the new furnishings that enhance comfort while we dine and relax to our favorite Chinese food.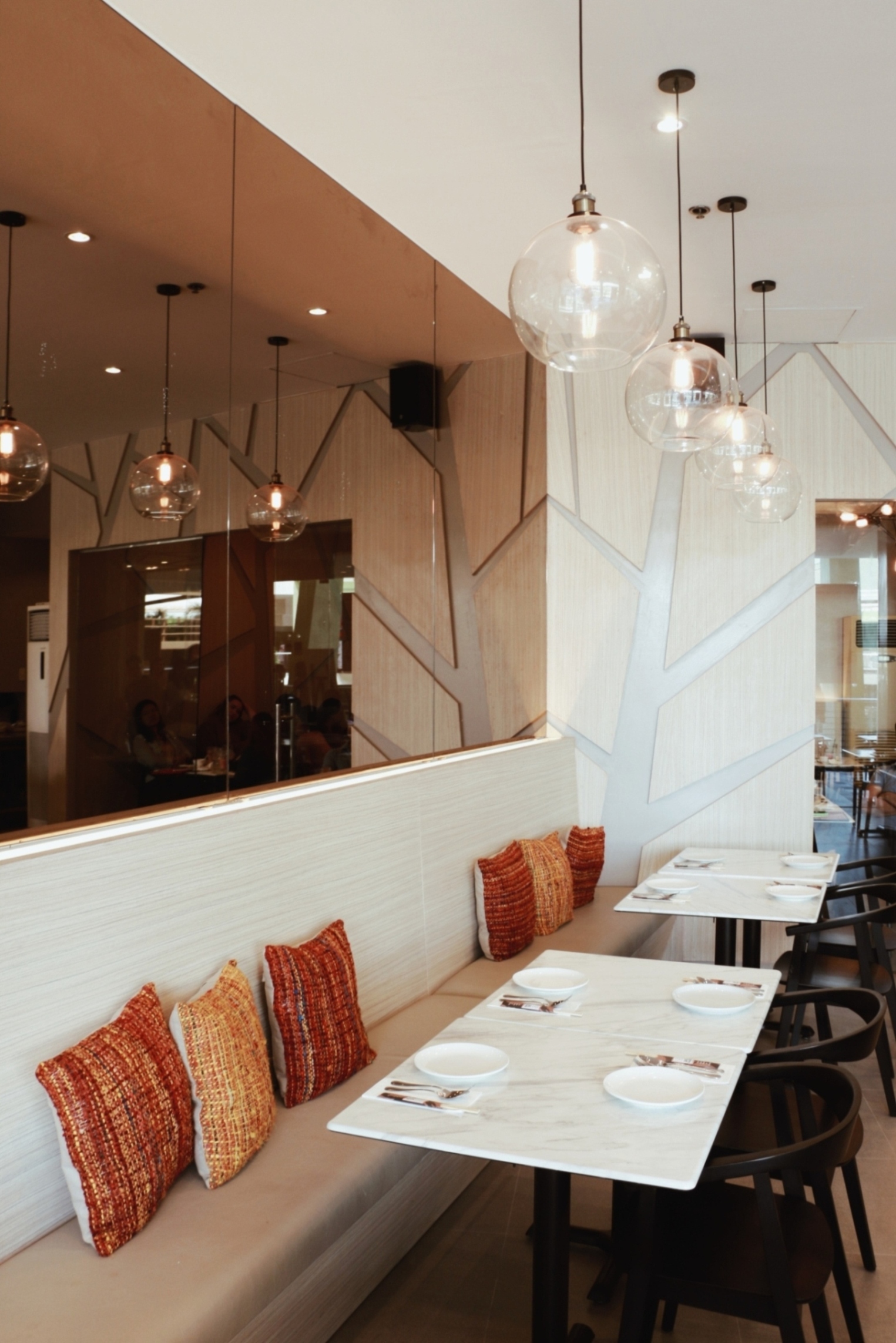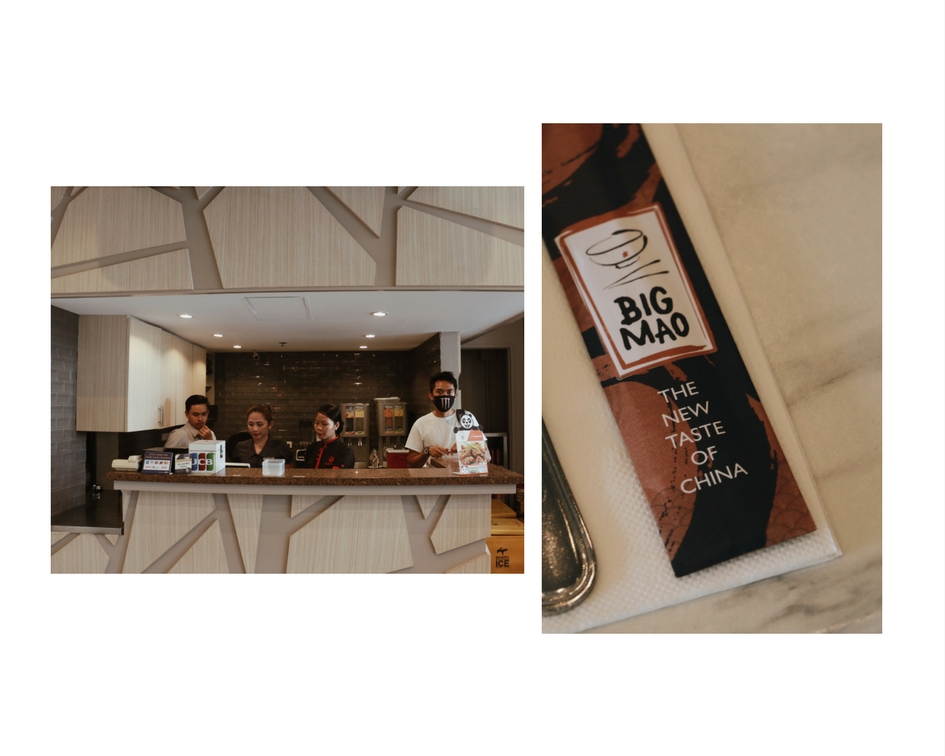 Now, let's feed our curious hungry souls and go directly to the new dishes!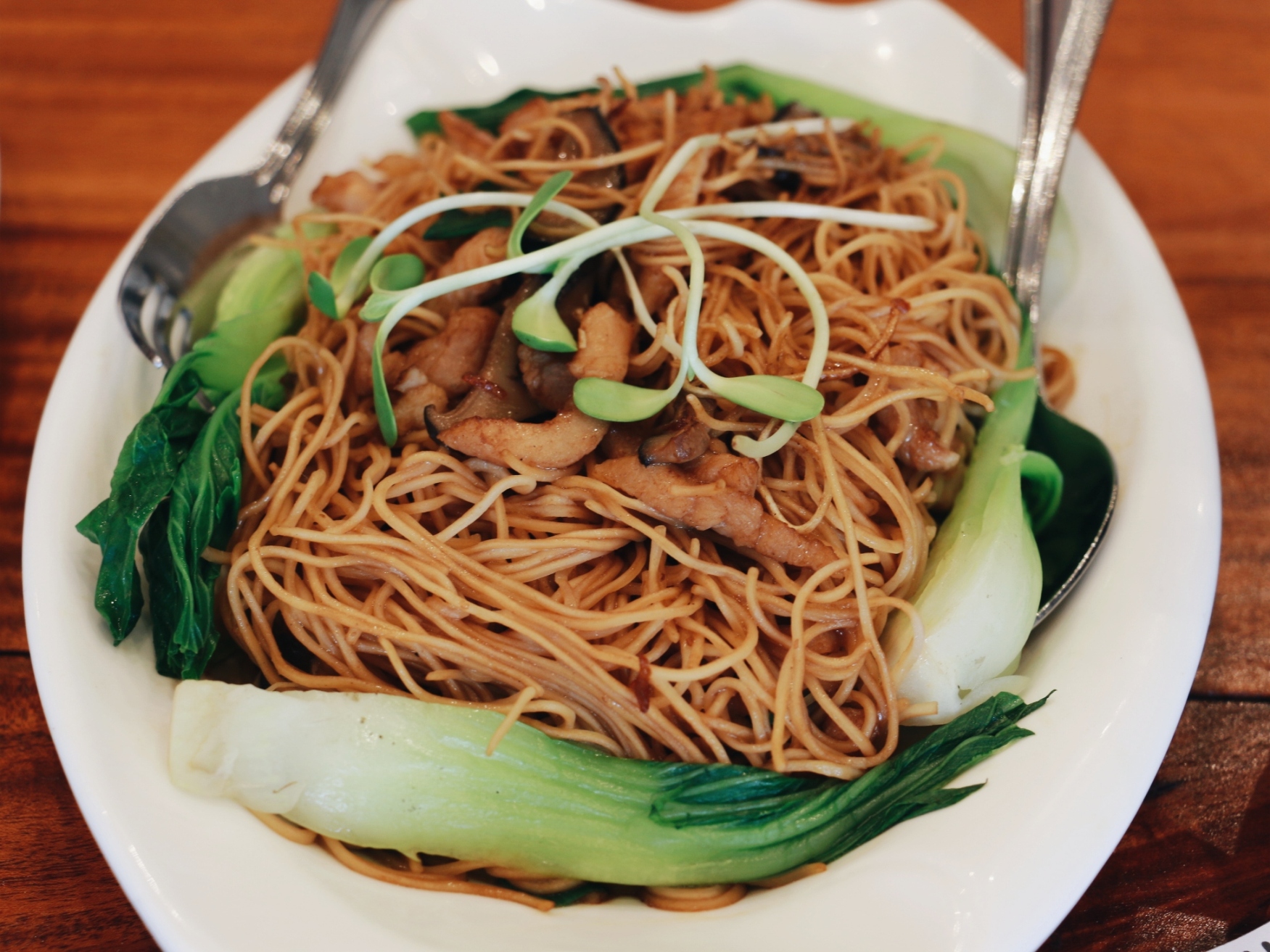 Truffle Pork & Mushroom Noodles Stirfry – 250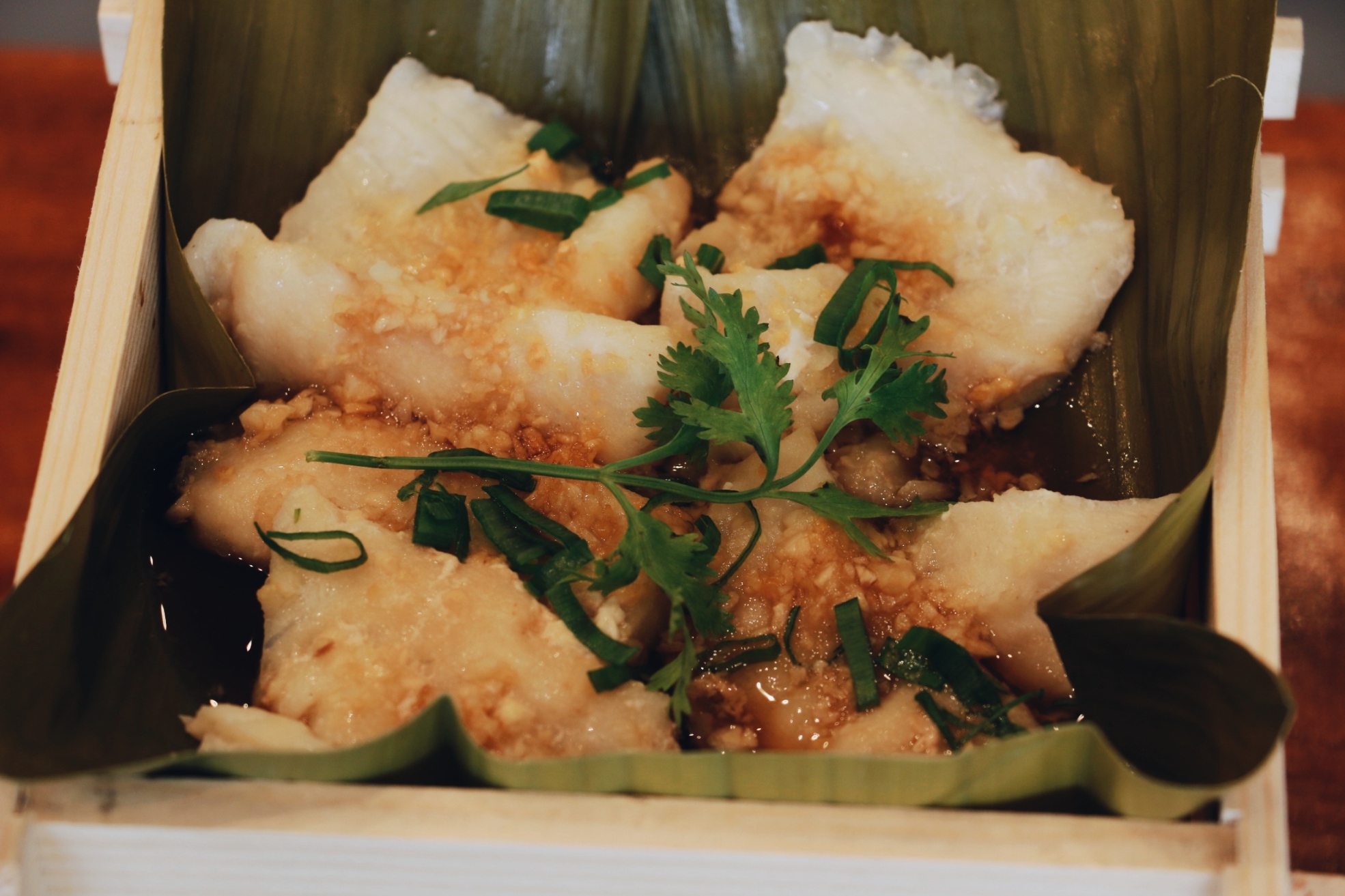 Lamon Lamon with Garlic Soya Sauce – 300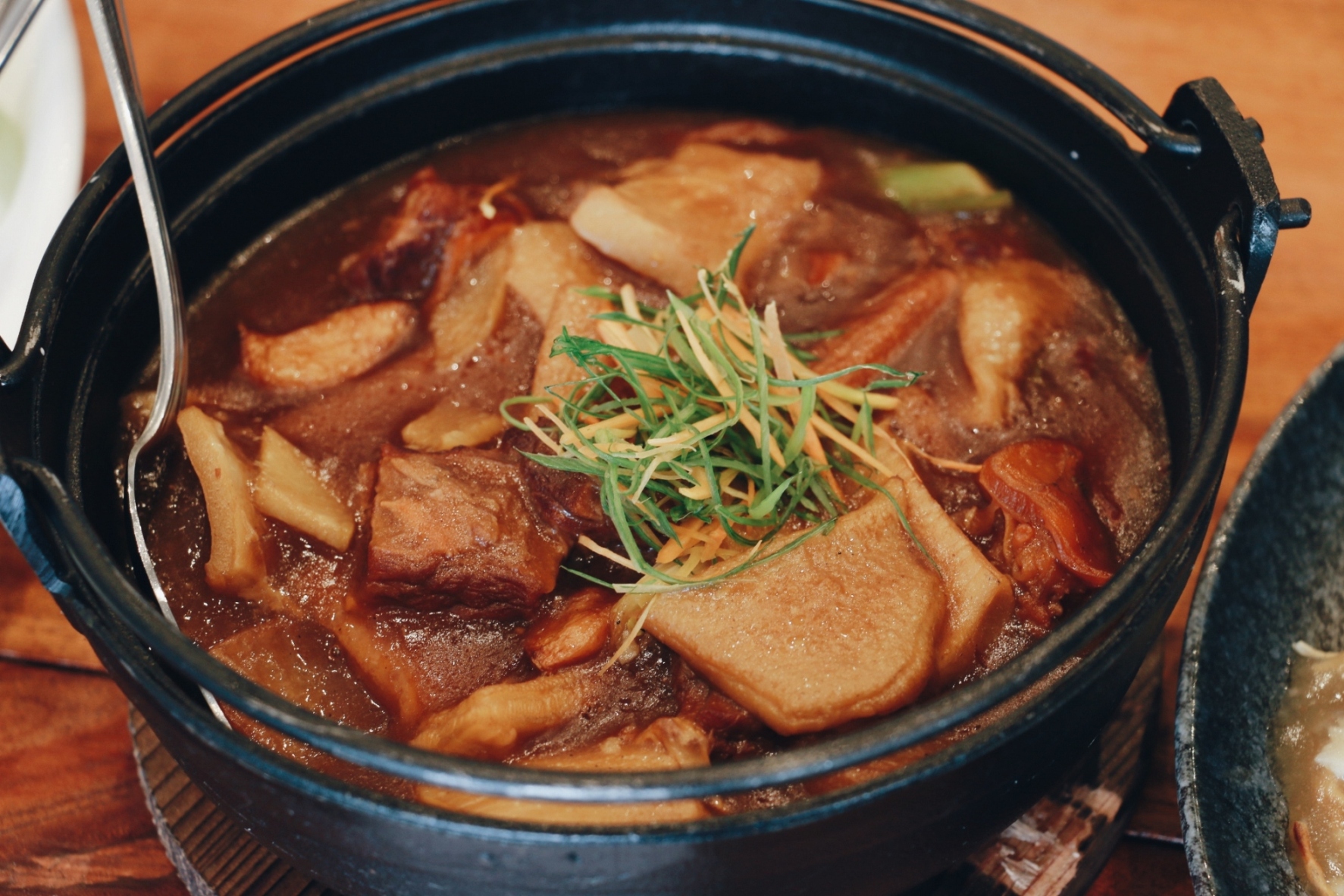 Beef Hotpot with Radish – 295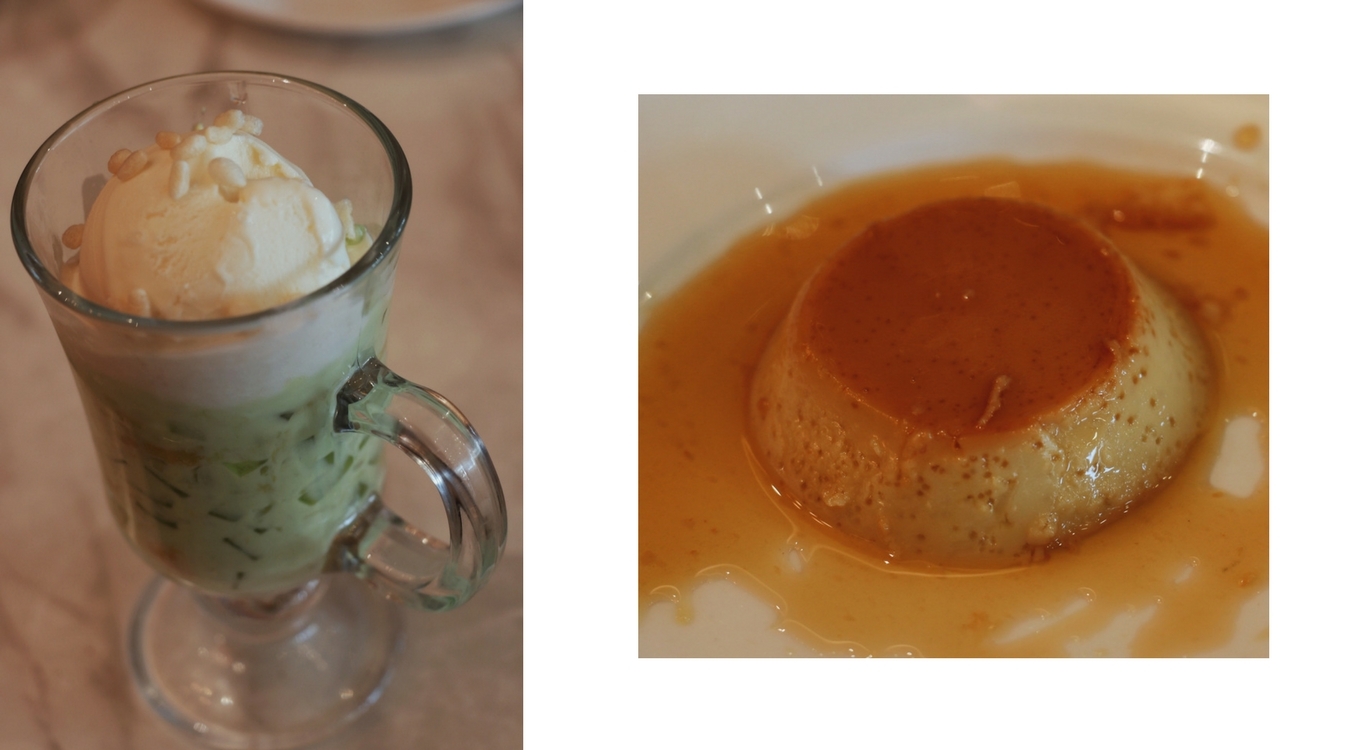 Make sure to leave room for some local favorite desserts! I devoured both the Mango Pandan ala mode and leche flan in minutes!
Just as you wished, they kept their old time favorites…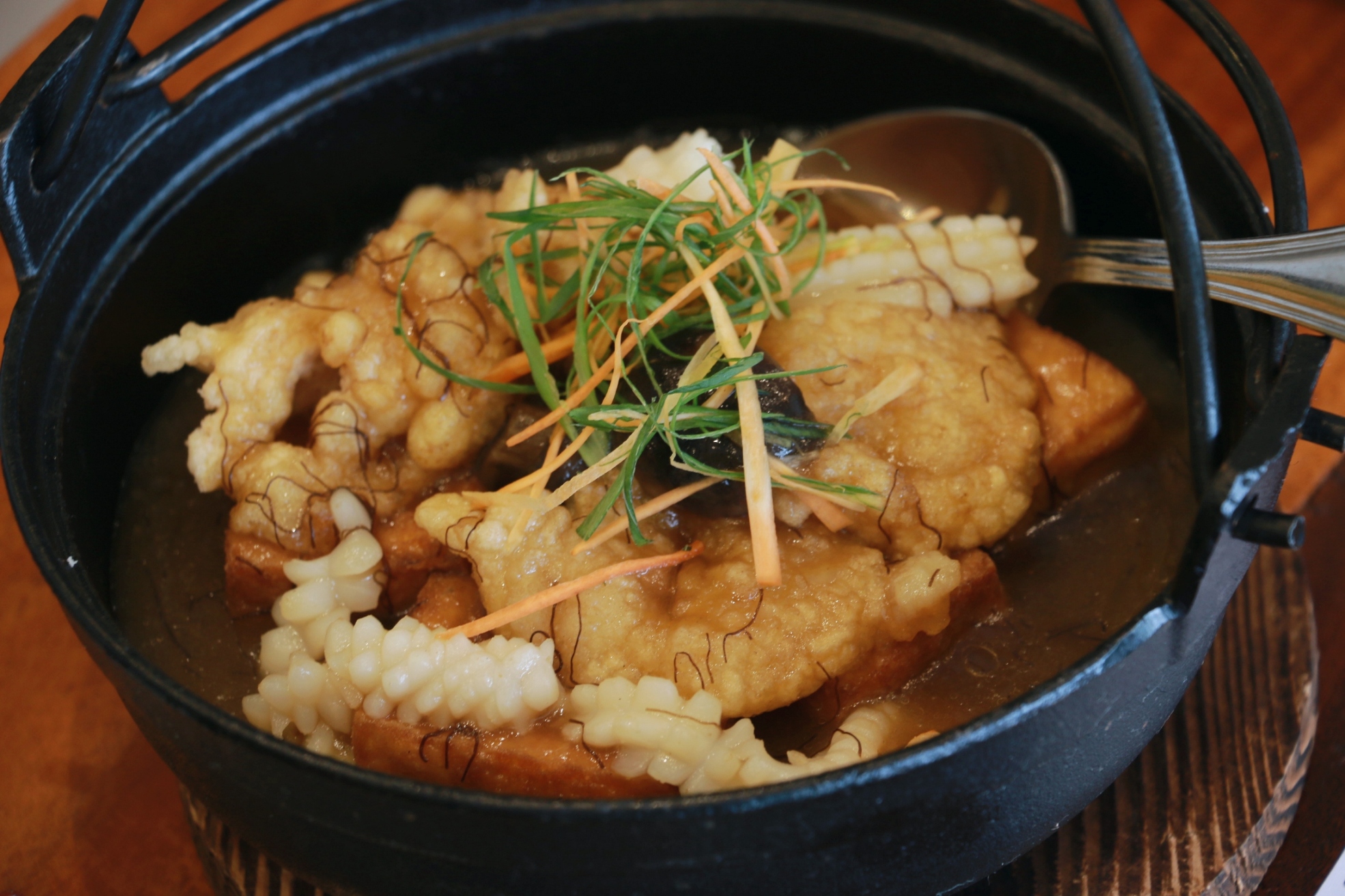 Mixed Seafood Hotpot with Beancurd – 285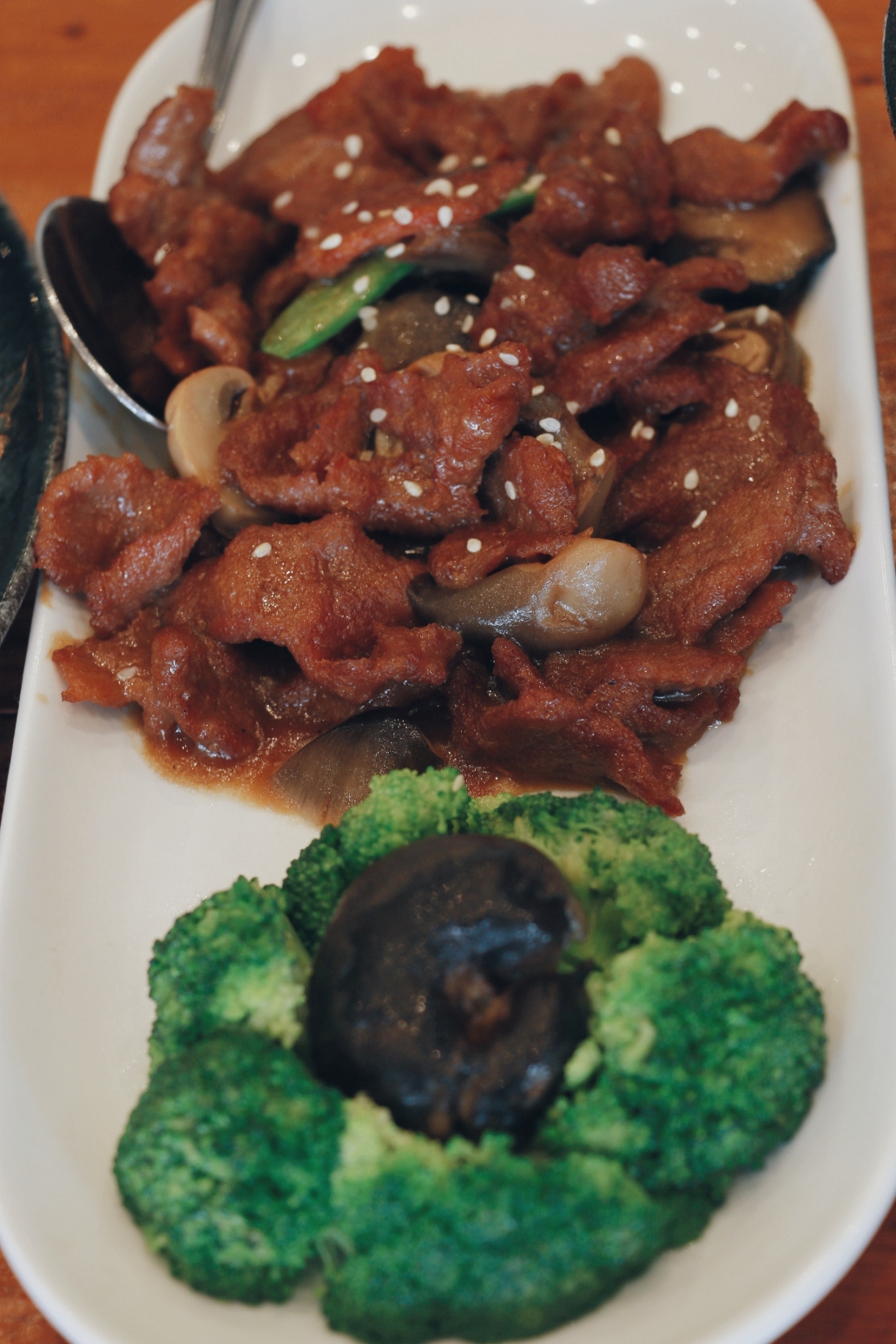 Beef with Broccoli – 315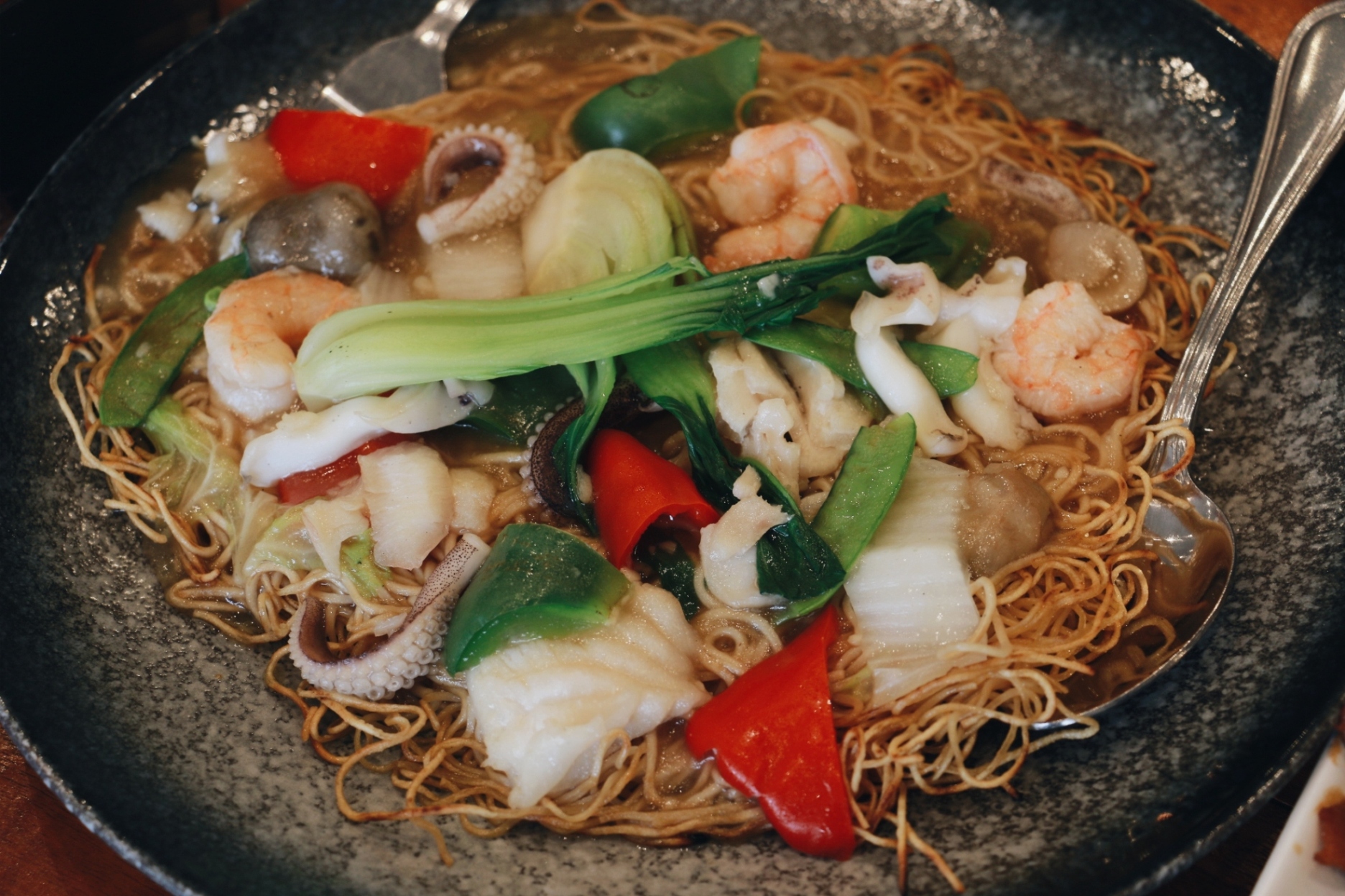 Pan Fried Noodles with Seafood – 295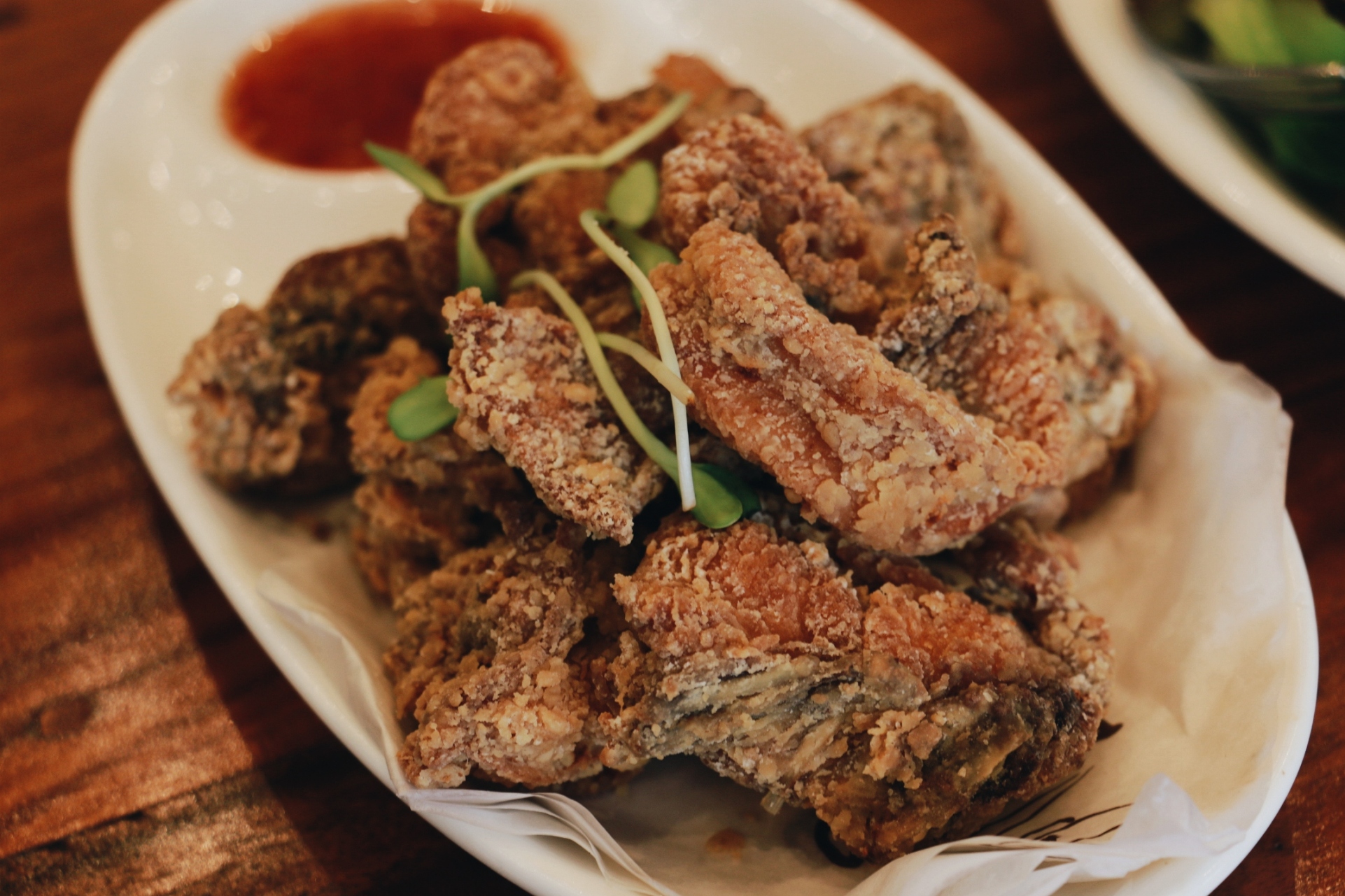 Salted Duck Egg Crusted Chicken – 260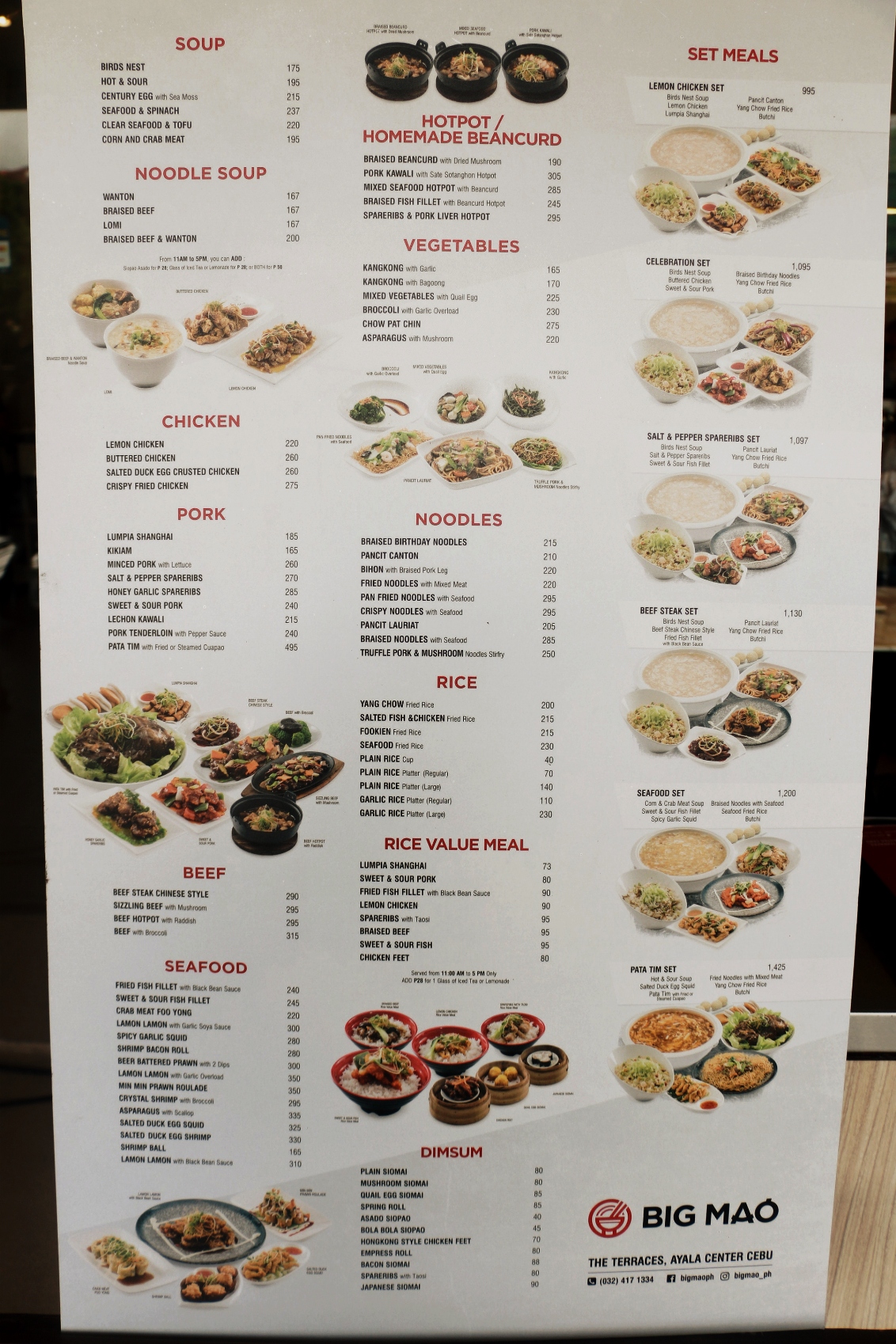 I've finally had my cravings satisfied! It's your turn to check them out and experience traditional Chinese cuisine in their new contemporary Chinese inspired design.
Restaurant info:
Opening hours: 11:00 AM – 10 PM daily
Price range: Php 40 – 495
Phone: (032) 417 1334
Email: none
Store location: 2F Ayala Terraces, Cebu
Facebook: @bigmaoph
Instagram:  @bigmao_ph