In case you've been living under a rock for the past 4 months, Influencity is an event that aims to foster camaraderie and build a better blogging community, and is the first of its kind in Cebu. In its first year, it has brought influencers and bloggers in one place to collaborate with each other, meet with followers and friends and sell pre-loved clothes, which took place in Ayala center Cebu on August 11 & 12. It's amazing that having a personal blog for four years has brought me this far with the opportunity to gather and meet with fellow bloggers, sell my pre-loved clothes and mingle with the general public. I must say, it was a total success with a whole weekend of food, fashion, raffle and games! Watch out for future events by Clover Creatives! 😉
Besides the busy event selling my pre-loved clothes, I sneaked out to take snaps of my OOTDs!
Day 1:
A plaid co-ord is a must-have of the season, be it a coat+mini skirt set or a blazer+pants set, you'll find one pair that fits you perfectly. I went with a mini skirt and crop top set because I wanted to show some skin! Hahahaha. Let's just say it's one of those 'teen' outfits you'd wear to feel younger! Obviously, my obsession with plaid will remain forever!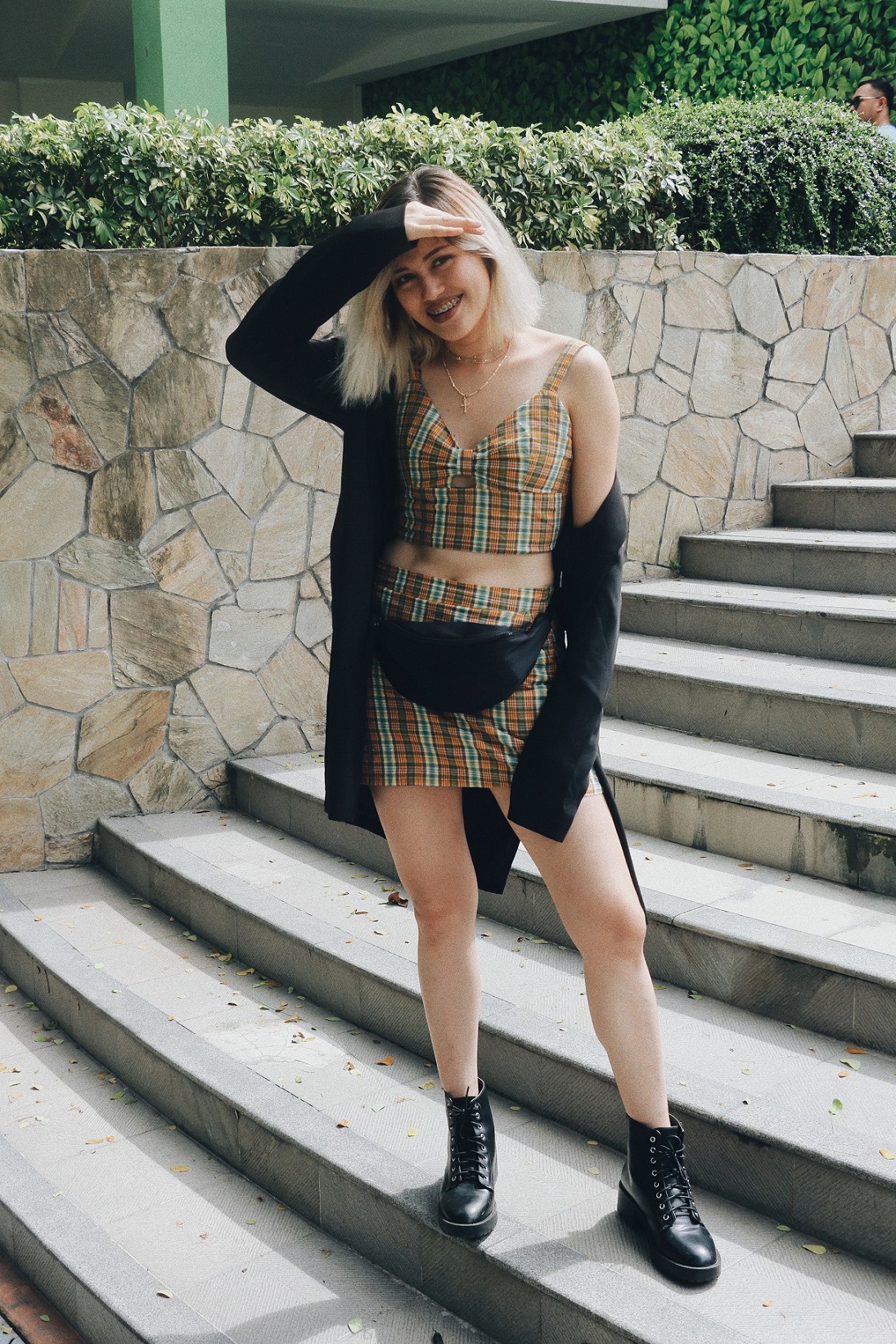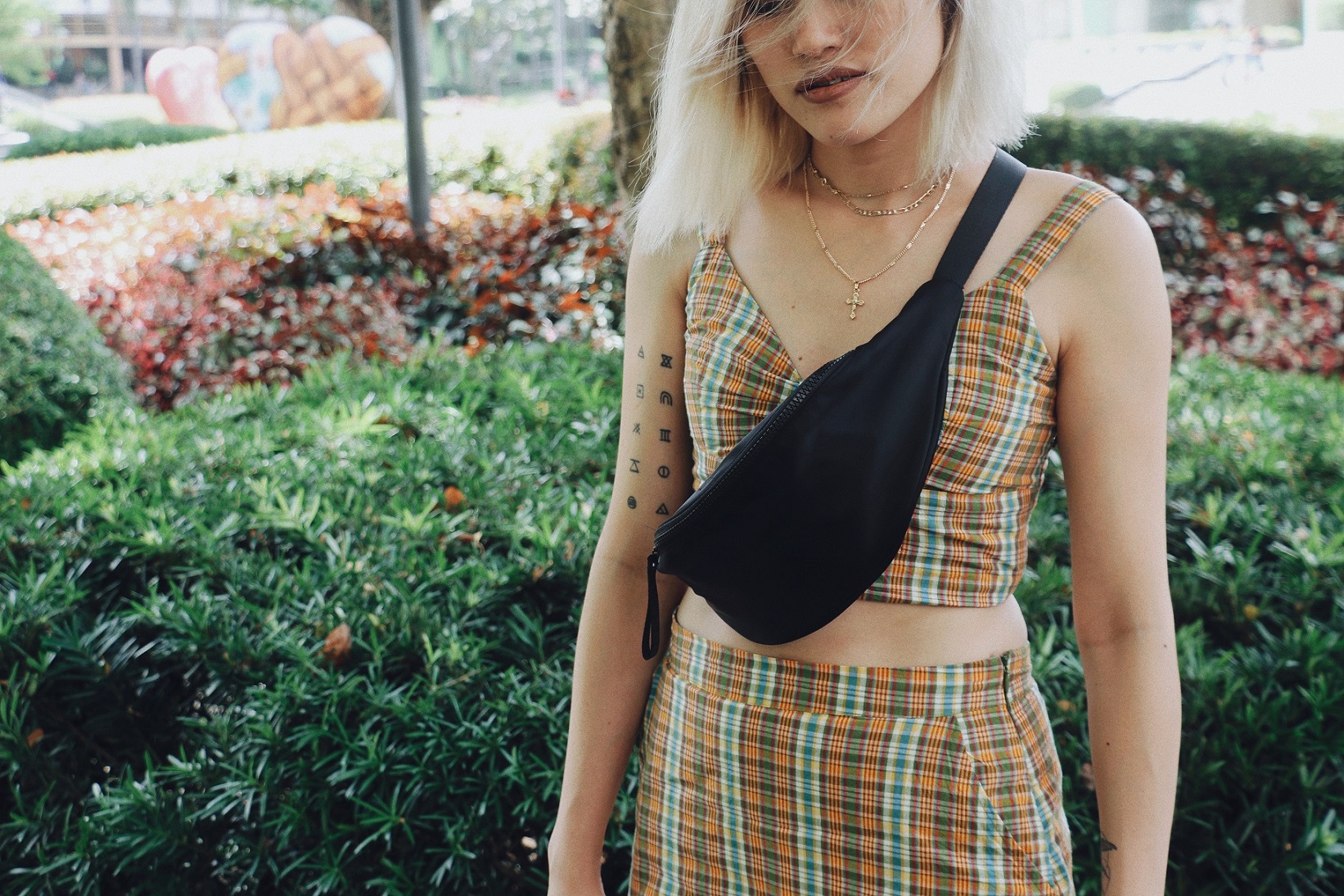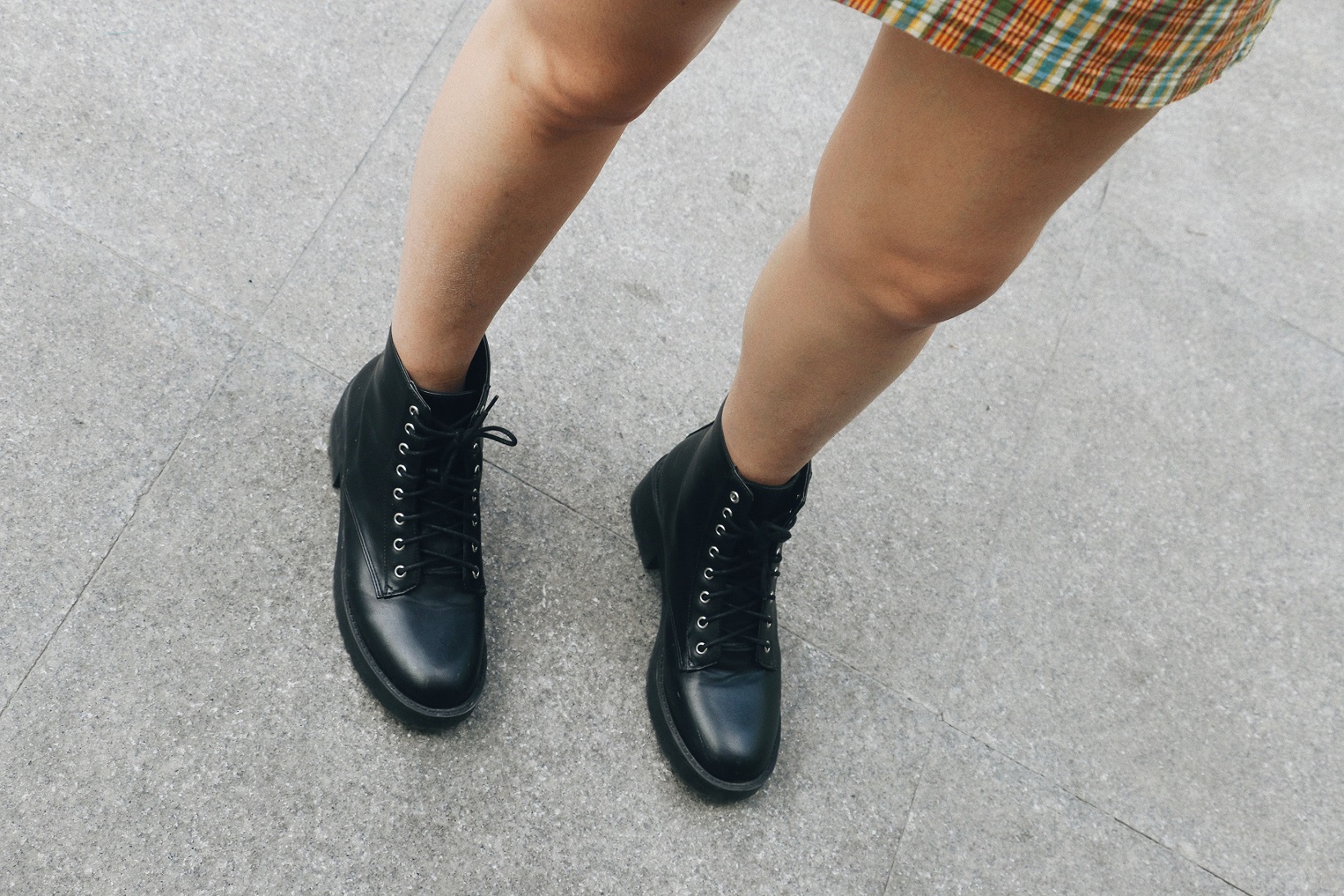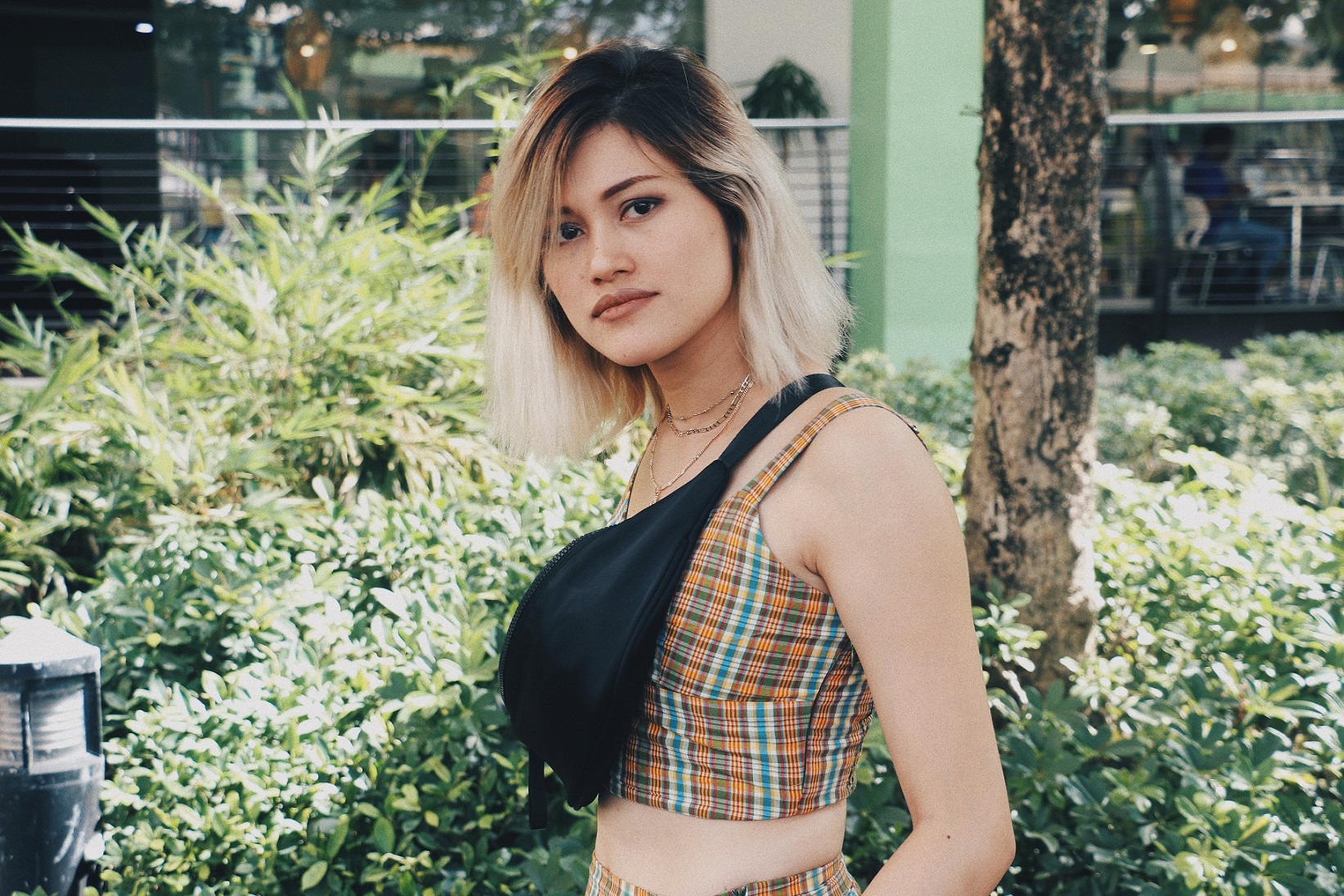 What's a tindera without her fanny pack 😛
Plaid co-ords – Forever 21
Combat boots – H&M
Fanny pack – Bershka
Black coat – Forever 21
Day 2:
This was a more age appropriate outfit, with a favorite clothing piece—a graphic tee! It's easy to find graphic tees these days because apparently, it's also a trend. I paired it with a cropped denim jeans with pops of red here and there. A red belt bag, which I got the previous day at Toni's booth, is like the cherry on top of vanilla ice cream to complete a perfect recipe.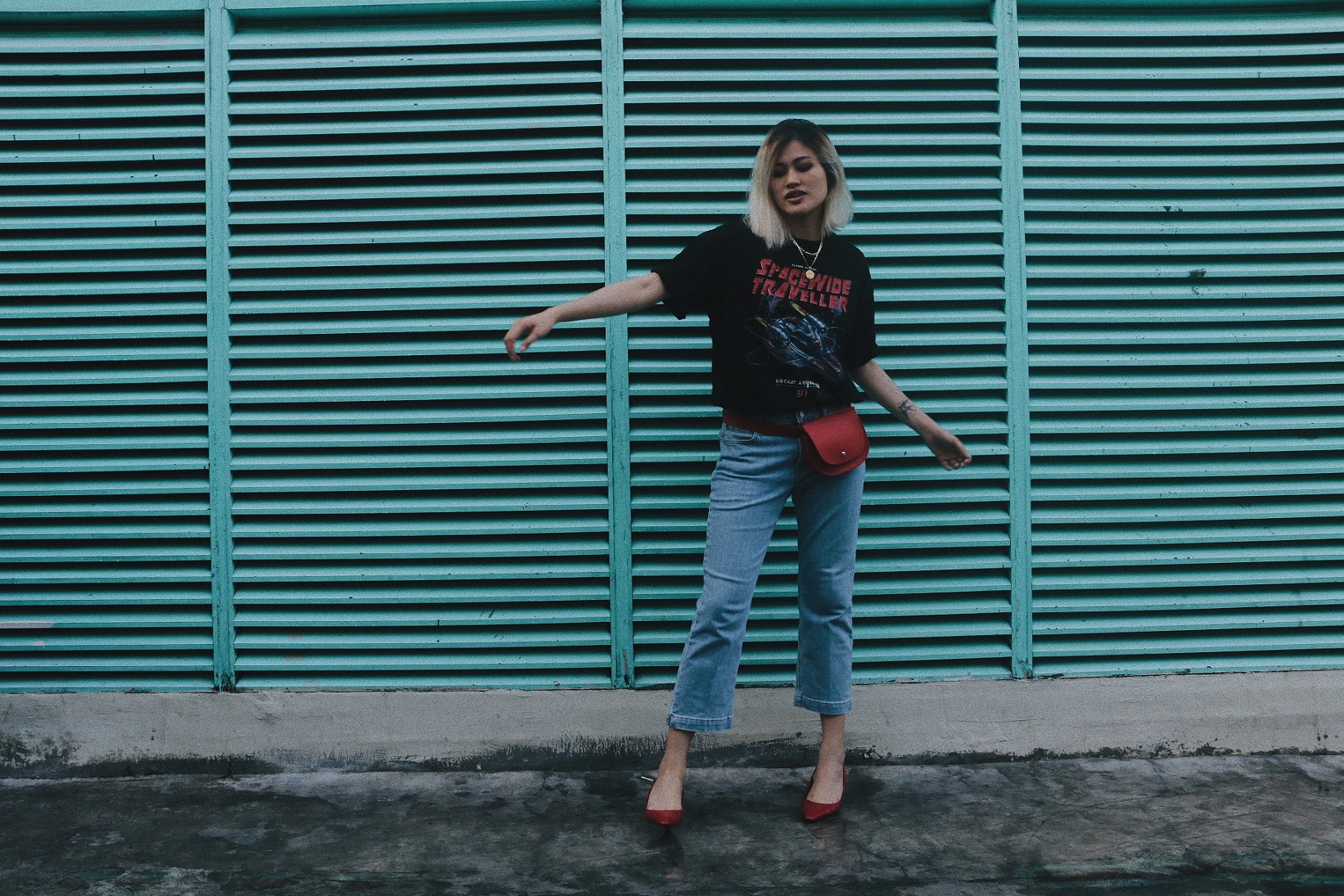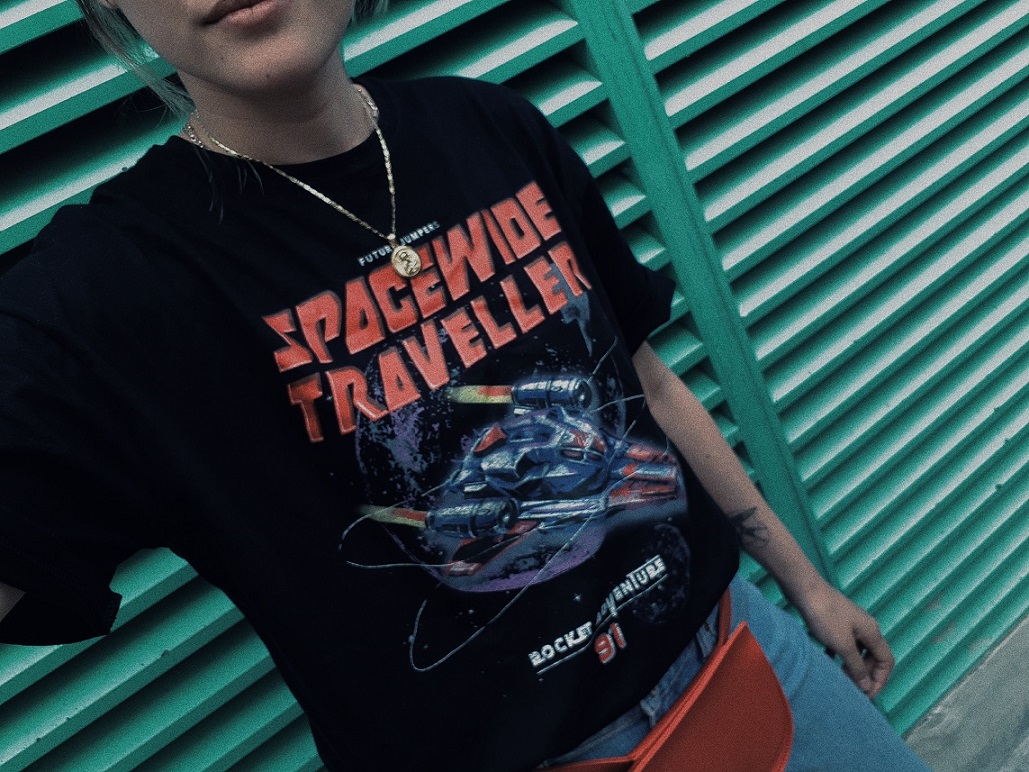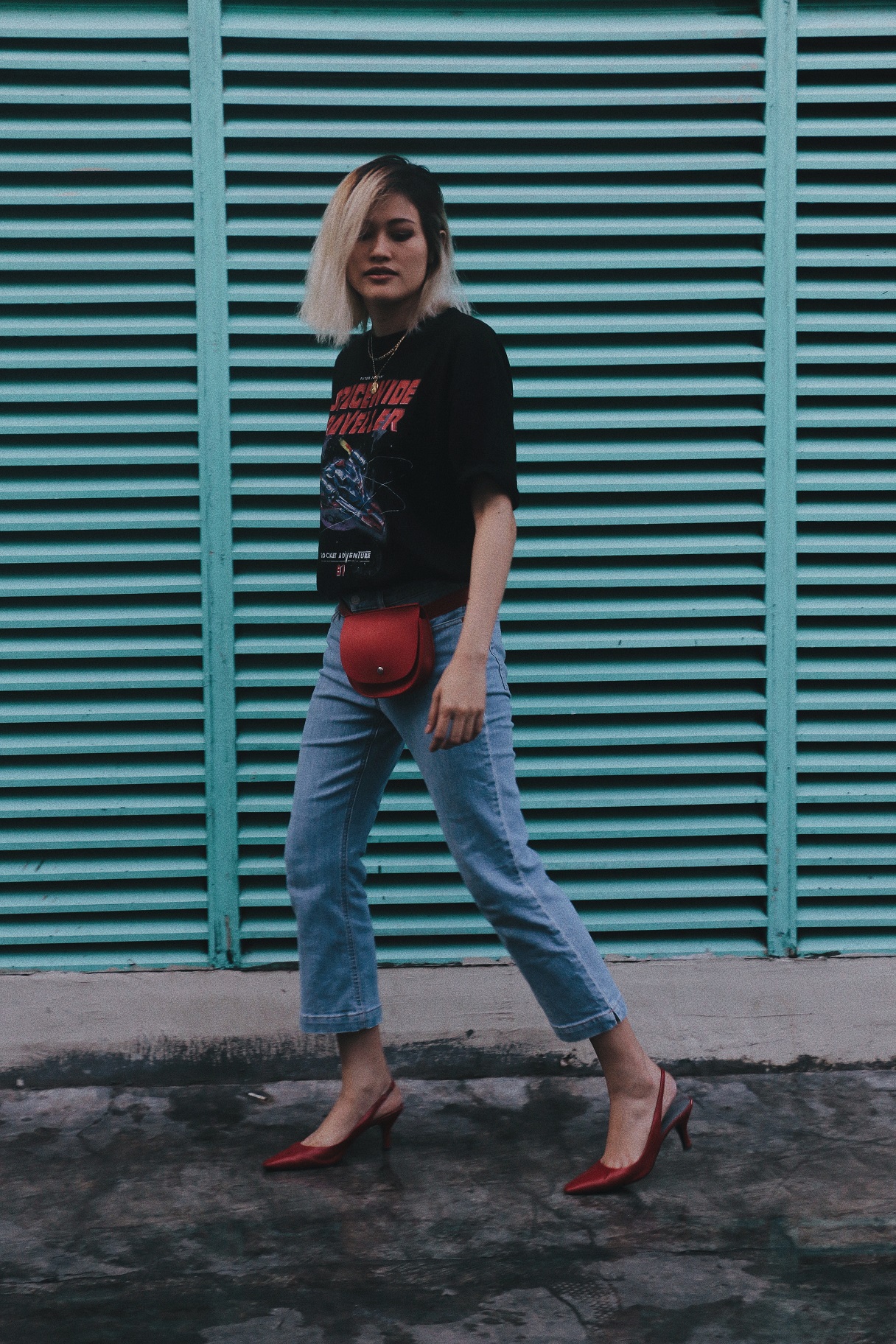 Graphic tee – Pull and Bear
Denim bootcut capri – Gap Jeans
Red slingback kitten heels – East 5th
Red belt bag – Parisian