Imagine being in the middle of a birthday surprise and the moment you click the record button on your phone's camera, your device shuts down due to zero battery. That's basically me last week!
In a world where gadgets are deemed a basic necessity in our daily routine, battery life is a primary quality we usually prioritize when choosing one. While I am glad to have a high mAh battery on my phone, I am guilty for still consuming 100% of its life in less than a day because my work and hobbies happen to involve online activities. If you're like me, apir!!!, also allow me to share a game-changer in the market!
Promate has reached the VisMin market through its partnership with Thinking Tools. When it arrived in Cebu, I couldn't pass the chance to try out the products myself, starting with the basic powerbank, of course. With the Promate Powertank 10, a 10000 mAh power bank with 18W power delivery and quick charging 3.0 port, you will never have to worry about power. At least not in the middle of a birthday surprise! There shouldn't be any undocumented memories with this beast!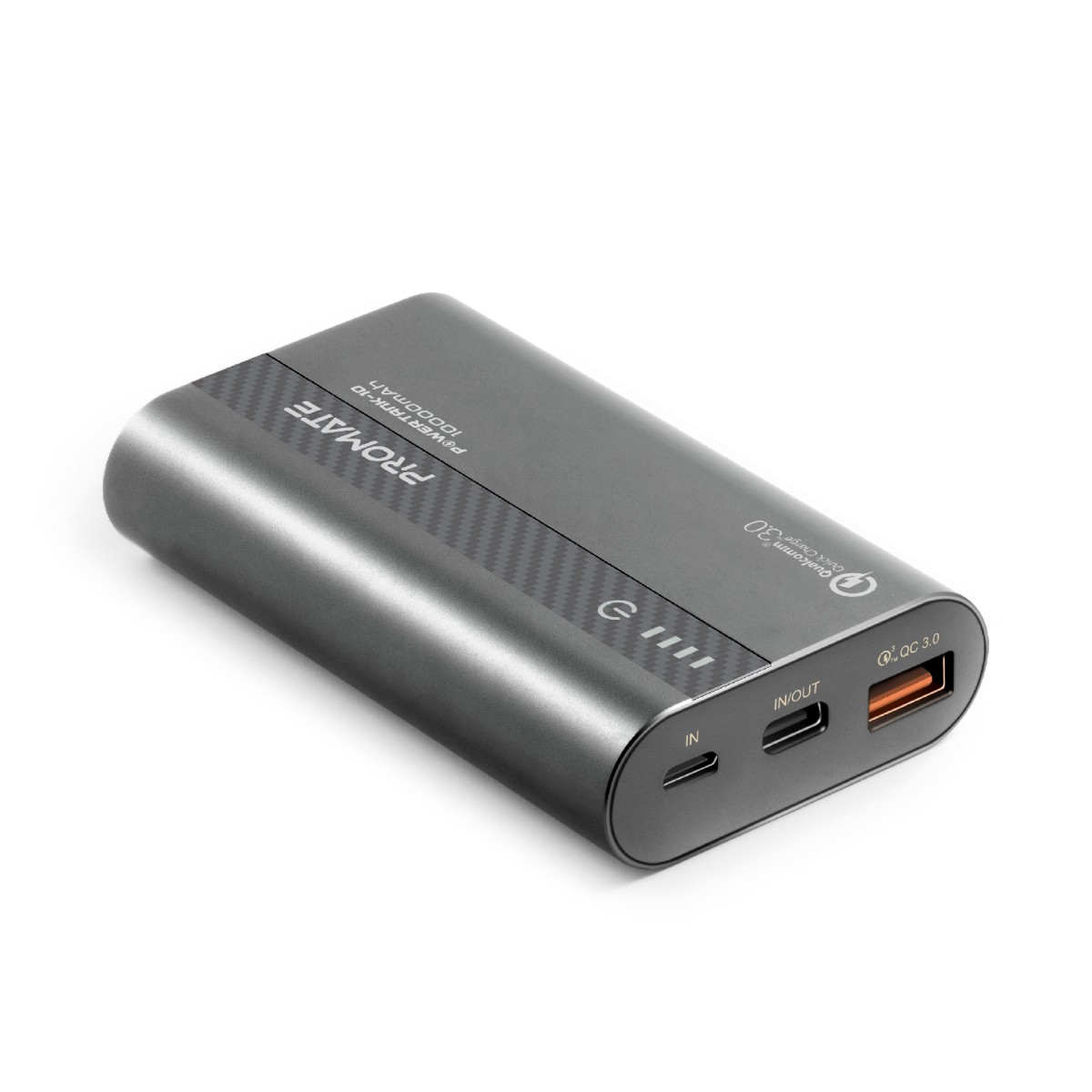 It is the first brand to feature Power Delivery system, enabling a more universal charging standard so it allows a wide range of devices—not only smartphones—to charge quickly over a USB connection. Promate also boasts of its compatibility to any device, plus it has multiple ports and cables so you can charge more than one device at a time.
Just when I thought it couldn't get any better than that, I was astounded upon learning they also have a bluetooth earbuds+powerbank in one! The Promate PowerBeat High Definition Ultra-Light True Wireless Stereo Earbuds with 5000mAh Power Bank is a total game changer beyond my imagination! It's basically a power bank that opens to a sleek case where a pair of bluetooth earbuds sits perfectly! Brilliant, right?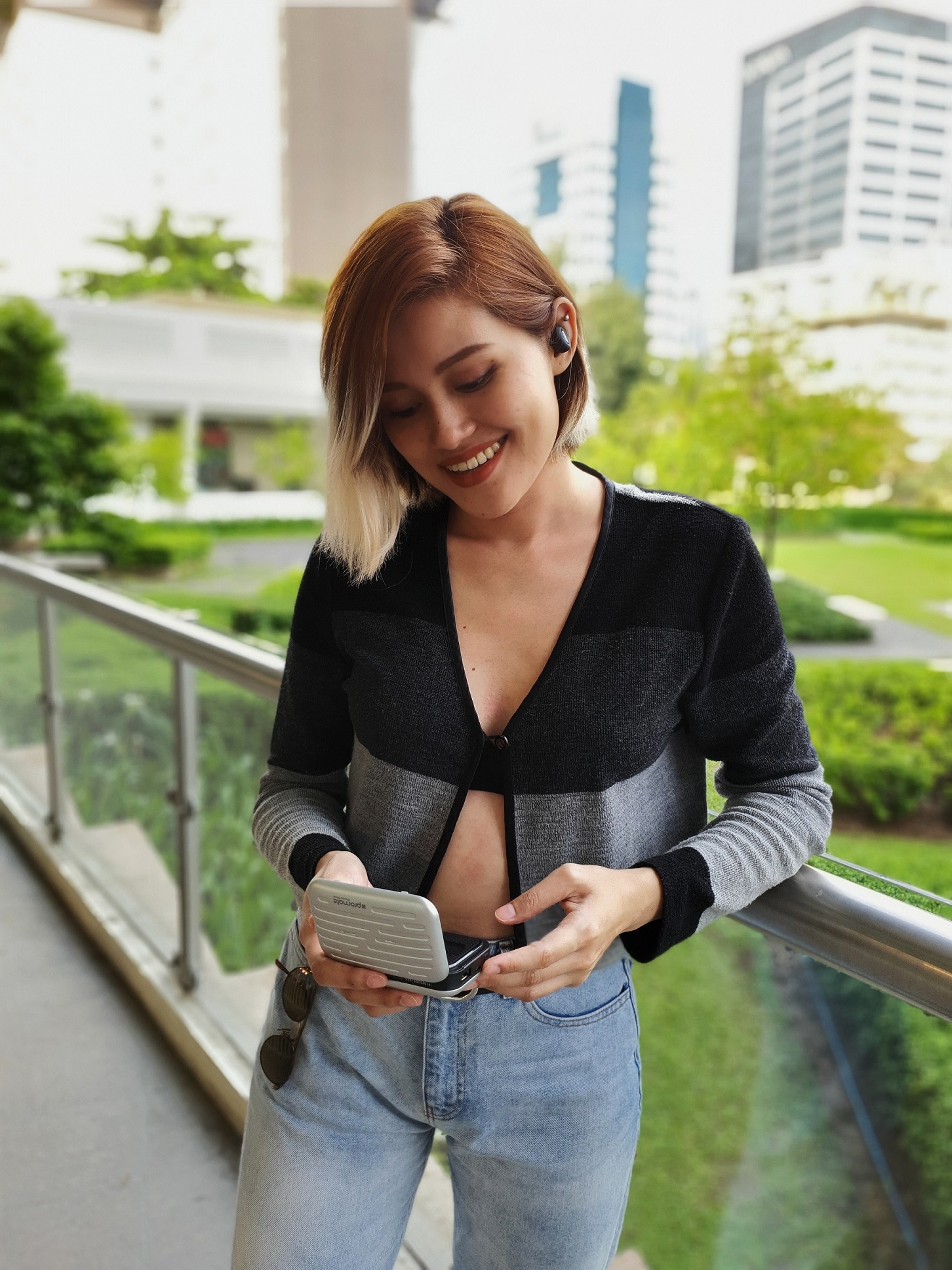 So, based on my experience and research, here are some basic functions to get the hang of it.
-The power bank has a standard USB port for charging any smartphone with 1 hour estimated charging time.
-The built-in 5000mAh lithium polymer battery can charge any USB chargeable device.
-Playing time can last up to 3 hours
-The PowerBeat is compatible with all Android, iOS and other Bluetooth-enabled devices. When pairing, simply turn on your bluetooth on your device, and press and hold the multi-function button on one of the earpieces for 8 seconds until RED and BLUE led lights flash alternately. Connect your device with "PowerBeat" found on the list of available devices.
-You'll find blue lights on the bottom of the powerbank, which indicates the level of battery life.
-The earpieces are chargeable along with the powerbank. Just position them correctly in the charging box and it will charge as indicated by the RED led on the headset. It turns off once fully charged.
-To turn on the earbuds, click both left and right multi-function buttons and wait for the blue light to signal that it is turned on. Do the same thing to turn off, or put them back in the charging box to automatically turn off.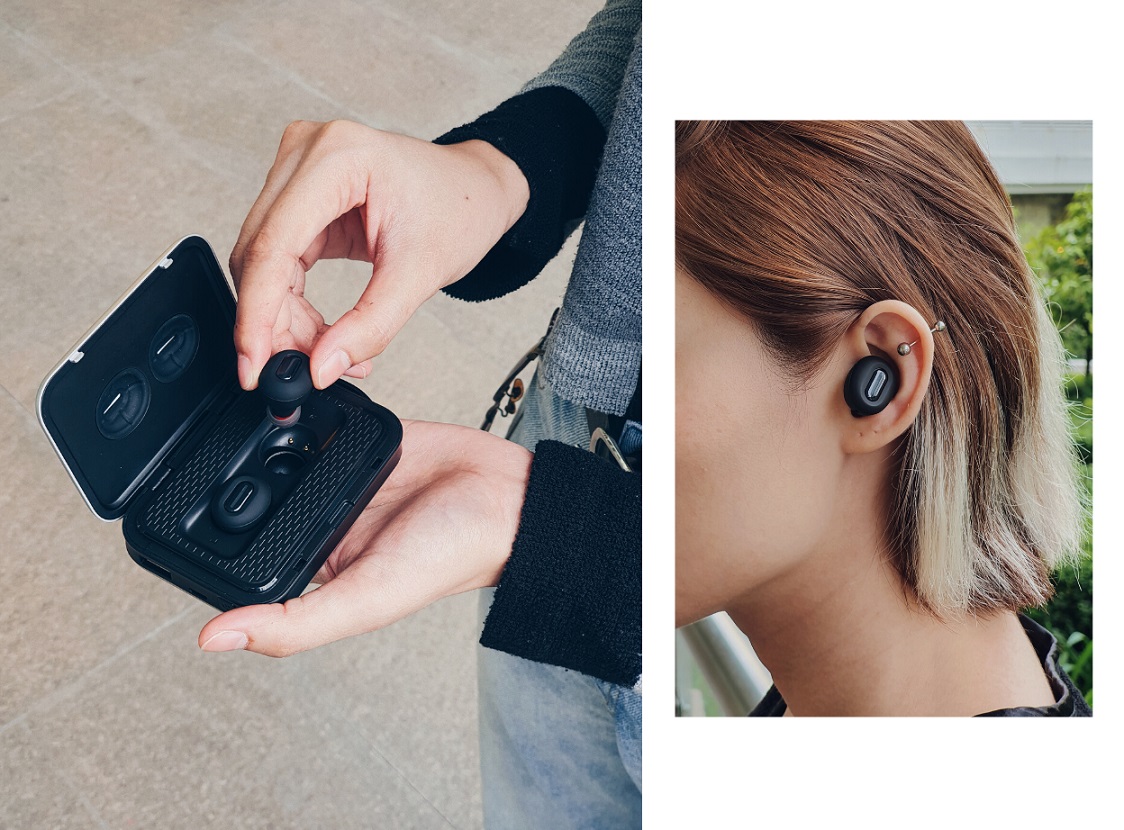 Pros:
• It is as convenient as it looks! This is my first wireless earbuds and I couldn't be happier to listen to music sans the tangling wires! It literally felt like one less problem in this adult life! 😆
• It is user-friendly! Non-tech people might struggle with keeping up with technology, but this one definitely makes it a lot easier for anyone to get the hang of. It works just like a powerbank, but with the added earphones for a multi-use travel essential.
• It doesn't add much weight on your bag! Weight is on top of the list when choosing what to put in my bag and this one isn't a problem with its lightweight.
• Its ergonomic design makes for a secure and comfortable function, carefully designed to sit perfectly in your ears without causing pain. Also, when receiving calls, one of the earphones will automatically turn off, and the left earbud controls everything including power, pairing, receiving calls and track control, which is so easy to control.
Cons:
• The device claims to have passive noise cancellation, which did work on my first few tries. But eventually, I noticed it doesn't live up to my expectations, considering that I use my earbuds in public places. There were a few moments where it picks up background noise despite reaching its maximum volume especially in more crowded places. That brings us to the conclusion that a noisier environment challenges the noise cancellation feature of the earbuds.
• USB wire to port connection is not tightly secure. This is a common problem I've experienced in almost all my devices with USB ports, and literally all my power banks. I noticed a few times the power bank stopped charging, only to find out the connection to the port was loose. Is this something common in most power banks?
These are two minor issues I found on my PowerBeat, which I think is totally manageable. Other than that, I'm good with it and would recommend it to anyone looking to buy a decent one. Let me know your thoughts or questions about this and I'll give as much insight as I can!
Promate's products are designed by a team of talented industrial designers and engineers, who also meticulously manage the technology to ensure the highest quality.
For more information about Promate and its products, go to https://www.promate.net/collections/power.
Get your Promate products from the following stores: Abenson, Abacus, AccentHub, All
Home, AlMark Computer, AllWorld Computer, Avanza, BCG Bacolod, Complink Mktg,
Concept Computer, Cubed Technologies, Denvers Computershoppe, Digital Interface,
Electroworld, E-Central (Cebu), Fonestyle, In-Box, Infinity, Joneco, Machine & Computer
Works, National Book Store, PCWorx, PCNet, Perfect Shot, Power Books Inc., Power
Mac Center, SECC, Storm Technologies, TCA, The Loop, Thinking Tools Inc., Tomiko
Mobile Shop, Ultrium, Villman Computer, Vivocom and Wilcon Home Depot. Order online
at www.promate.ph and https://www.lazada.com.ph/shop/promate-store/.