I'm not a morning person but there are a few things worth waking up early for. Such is the case of having a deliciously full breakfast at Abaca Baking Company.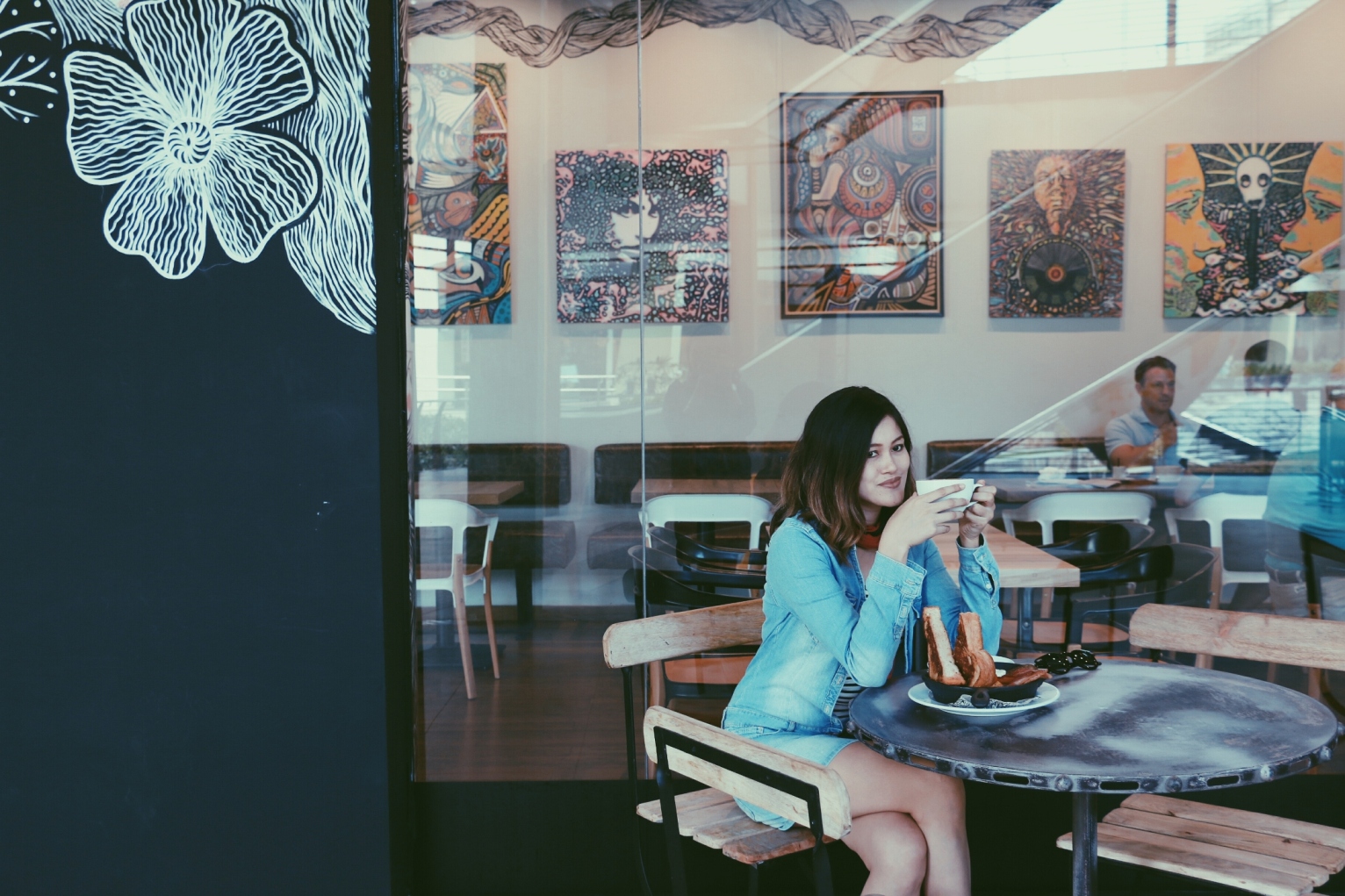 Picture this out: It's 8 in the morning and you're sitting at Abaca, feasting on a skillet dish of bacon, eggs, toast, more bacon, sausages and a cappuccino..
Or better yet, just stare at this! Hungry now?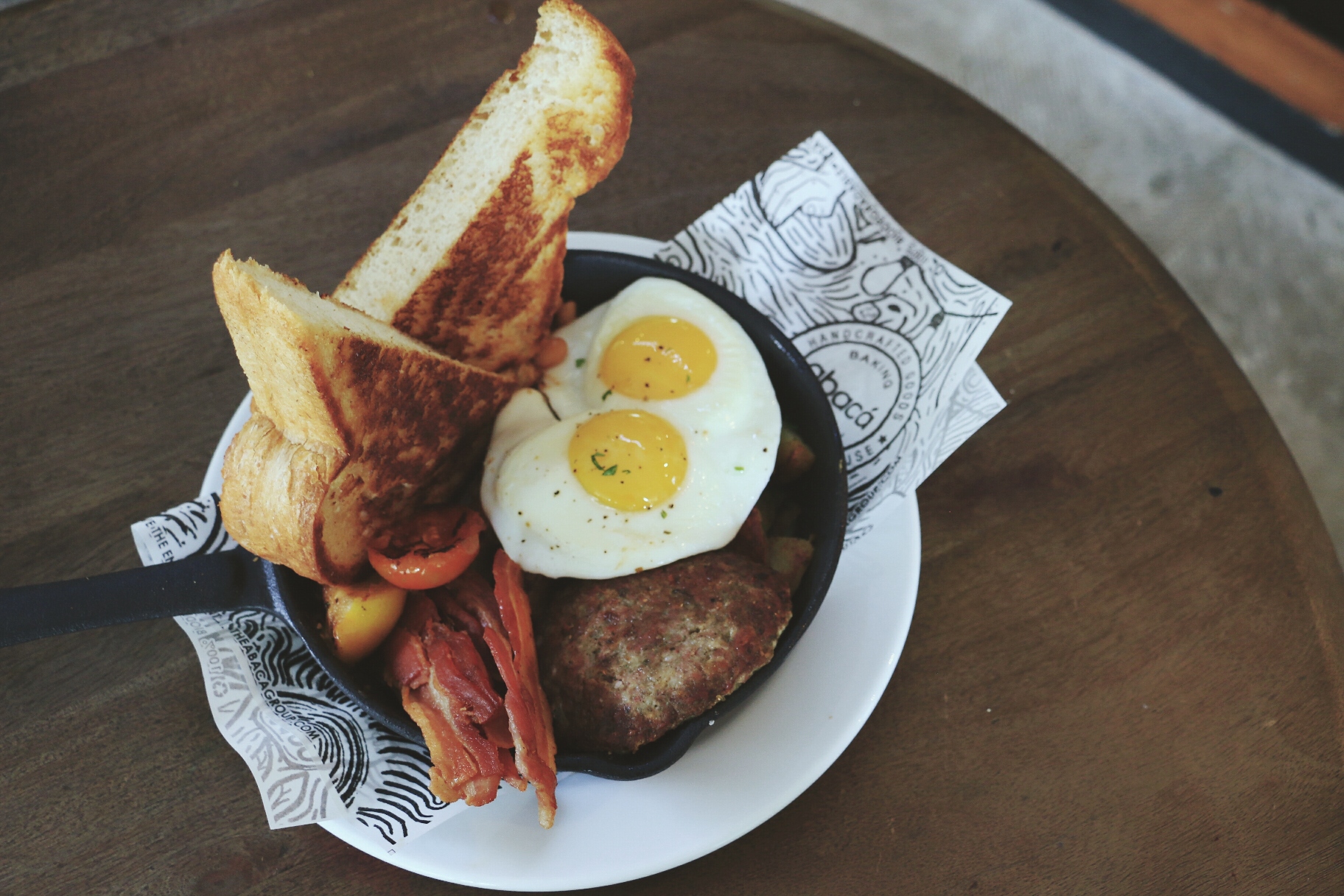 In case it isn't obvious yet, let me give 1,2,3 major reasons why this place is easy to love and a must-visit!
1. It's accessible
The Abaca Group owns a chain of restaurants around Cebu, each with a different cuisine. Among these are A Café, Abacá, Luncheonette American Short Order, Beqaa Middle Eastern Kitchen, Maya Mexican Restaurant, Phat Pho Vietnamese Kitchen and Tavolata Italian Restaurant.
Their latest branch opened on November 28 at Ayala Center Cebu offering savory breakfast meals and pastries. Talk about accessibility, ABC is winning at pulling us all out of bed!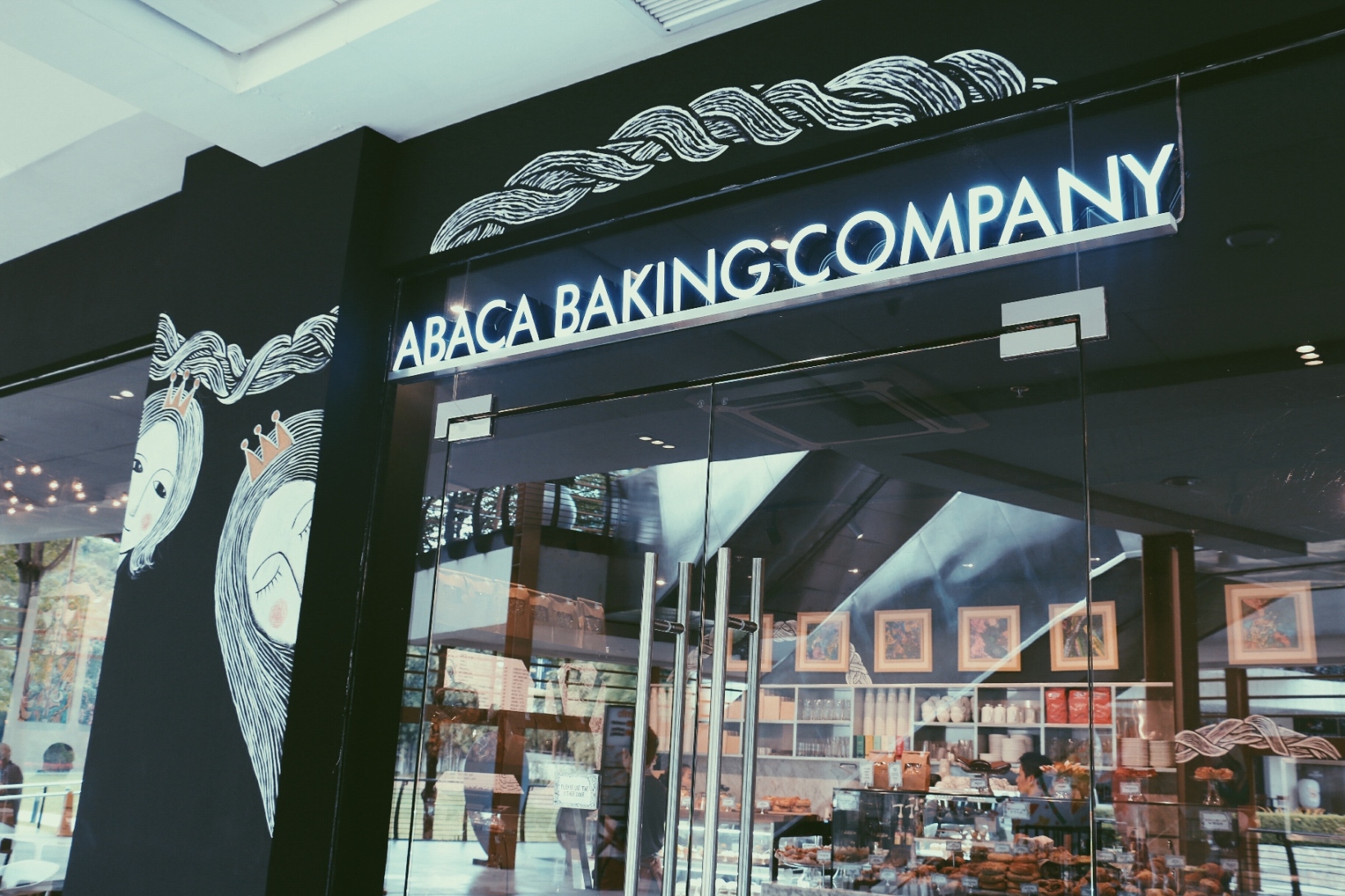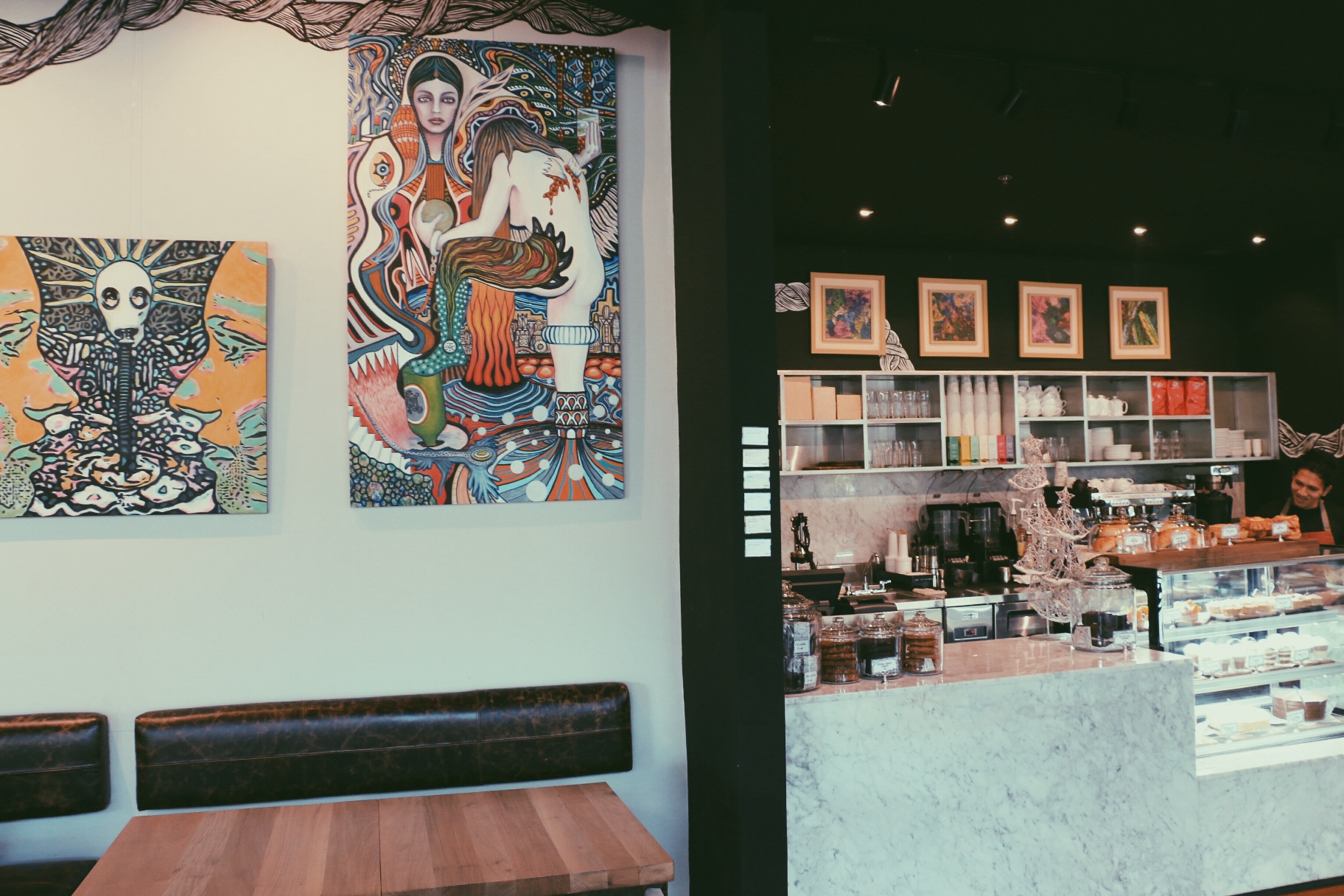 2. You get what you pay for
On a typical disappointing situation, you see a mouthwatering sandwich online and decide to try it. You drive all the way to the restaurant and pay 200 pesos only to find out it is unsavory and way smaller in person. Well, say it with me… "Looks can be deceiving!" This was certainly derived from a common experience of not getting the value promised by the ad. Abaca might want to make up for your awful experience with their finely baked pastries and huge servings. The taste is just as appetizing as it looks. You get true value for your money; It won't be another "Looks can be deceiving" moment.
If you're about to have your first visit at ABC, don't miss out on trying these…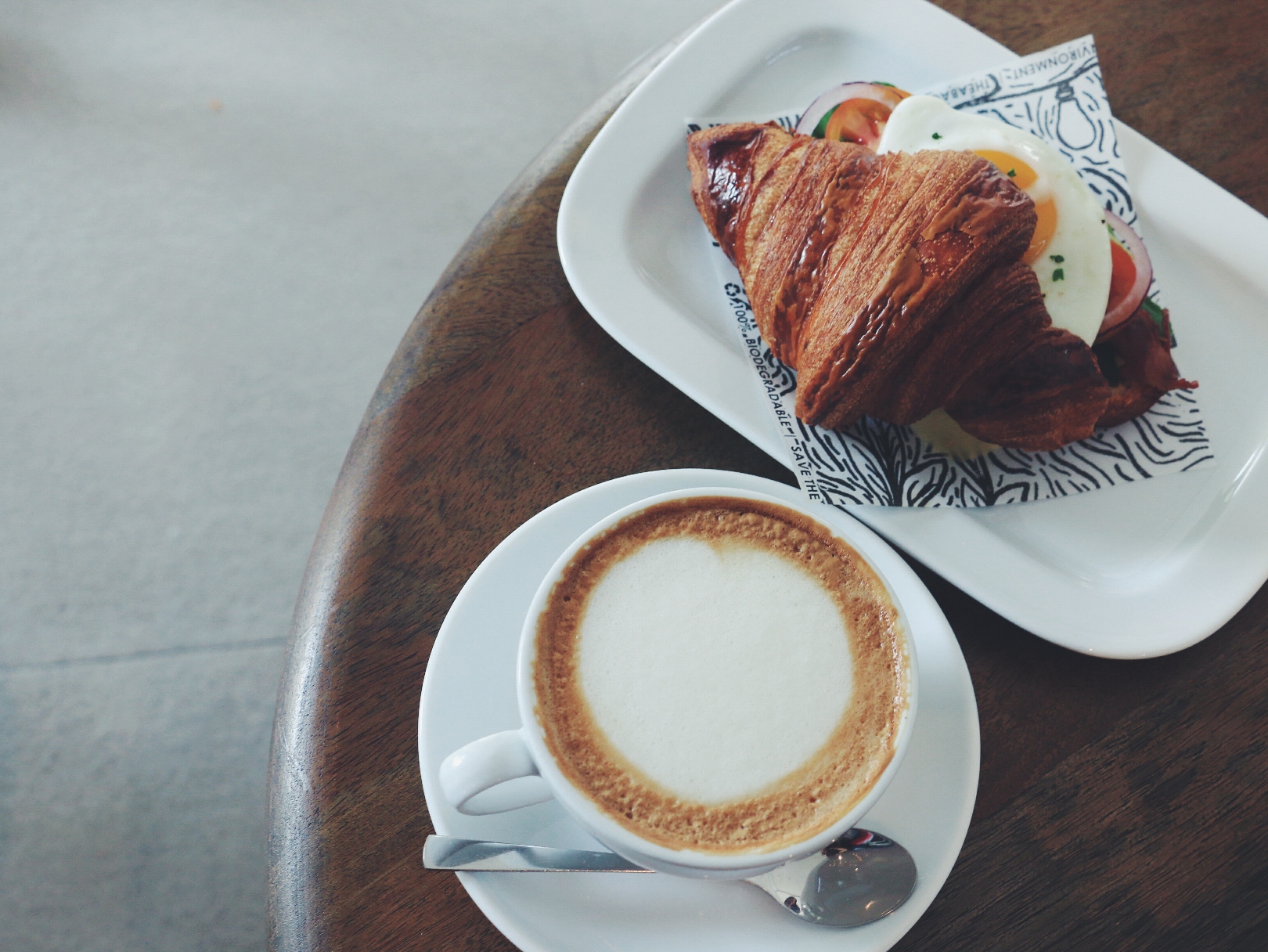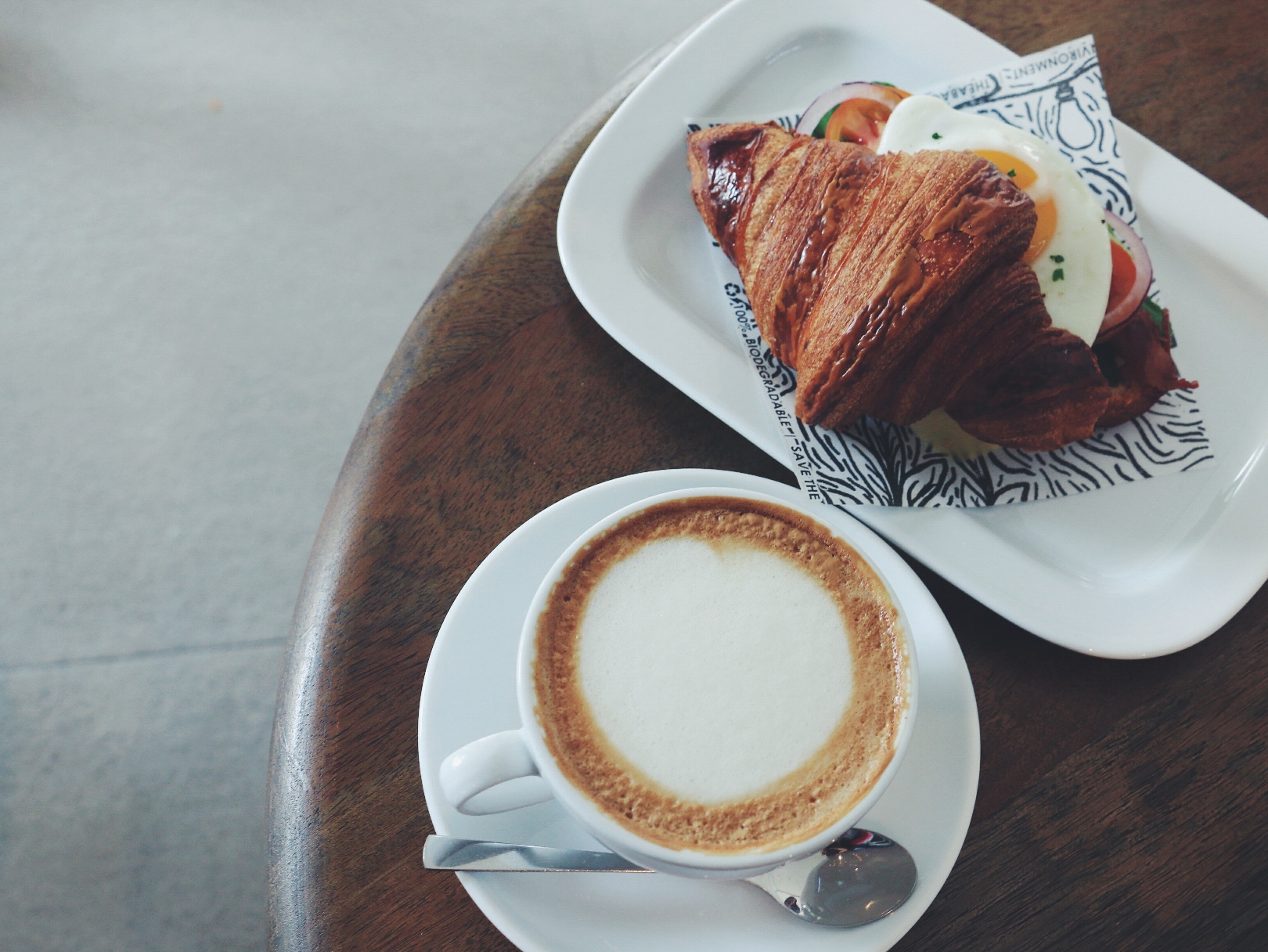 Croissant Sandwich and Cappuccino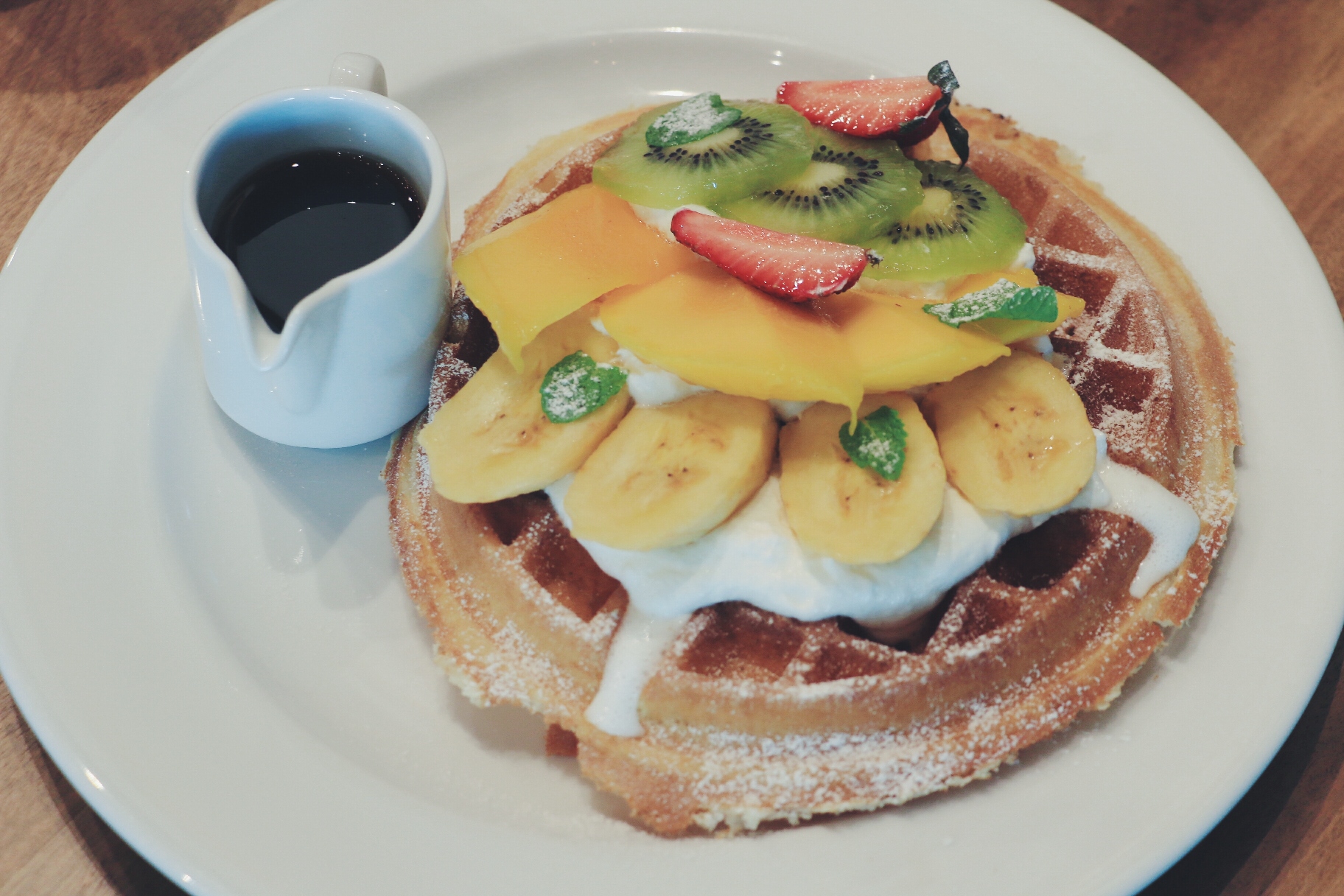 Fresh Fruit Waffle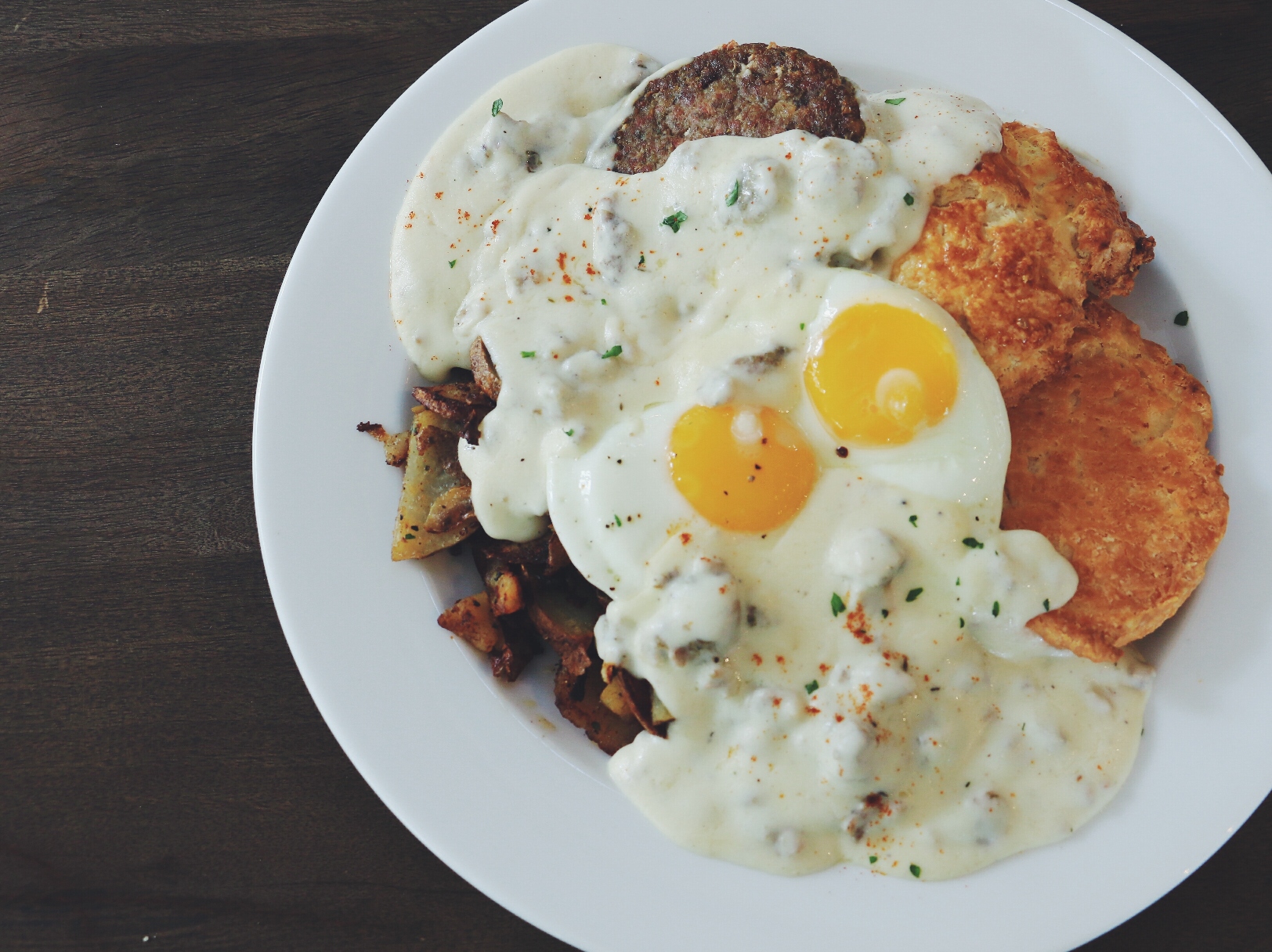 Trailer Park Breakfast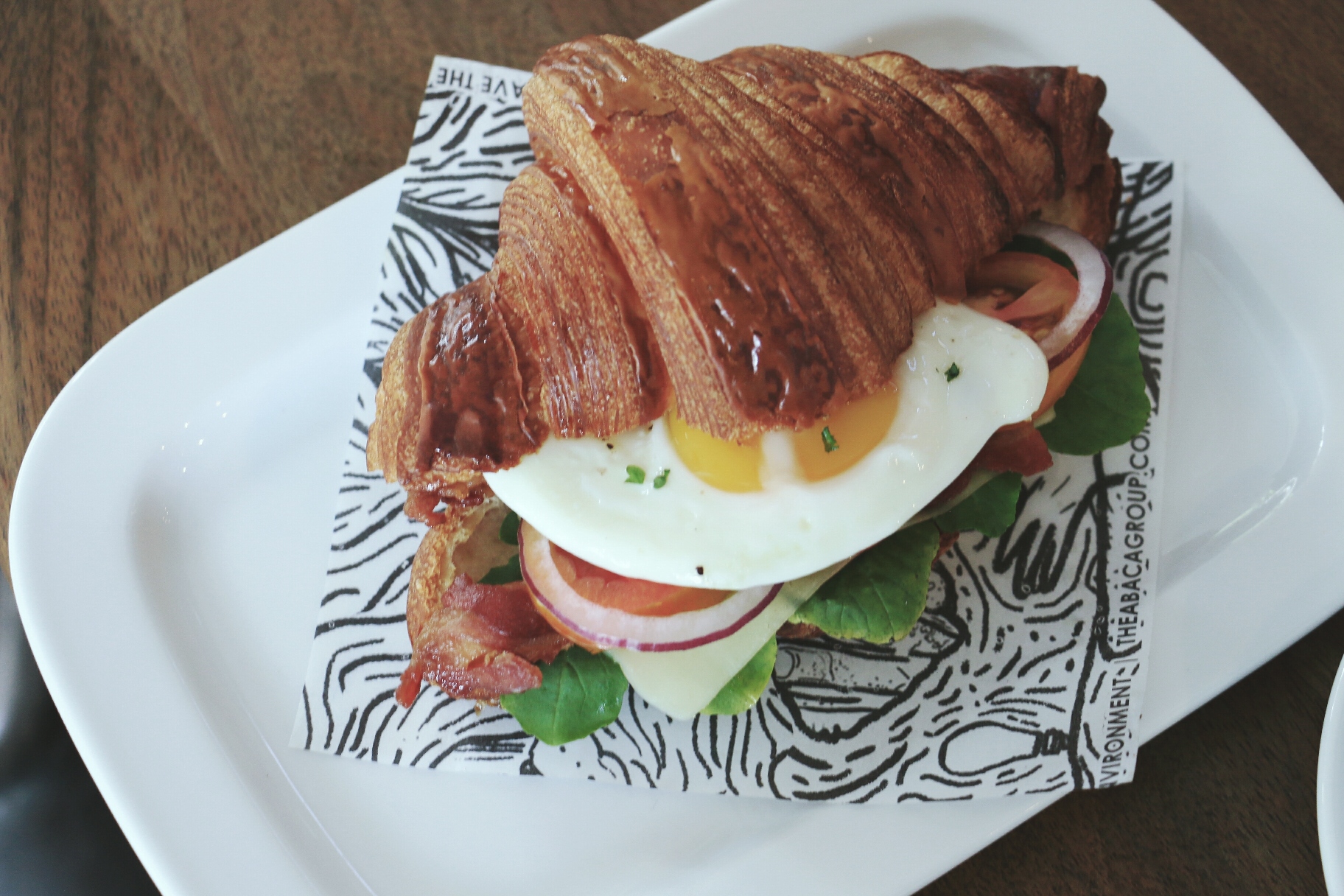 Croissant Sandwich
3. Everything is fresh
The team behind Abaca Baking Company prides itself of their fresh and high quality breakfast meals and pastries made from scratch! Every plate is a culinary masterpiece made with fresh ingredients by well-trained chefs. For customers, it is no wonder that first tries instantly turn into frequent visits.
And if you want to snack on some Abaca pastries at home, grab some of their tarts and pretzels before heading off.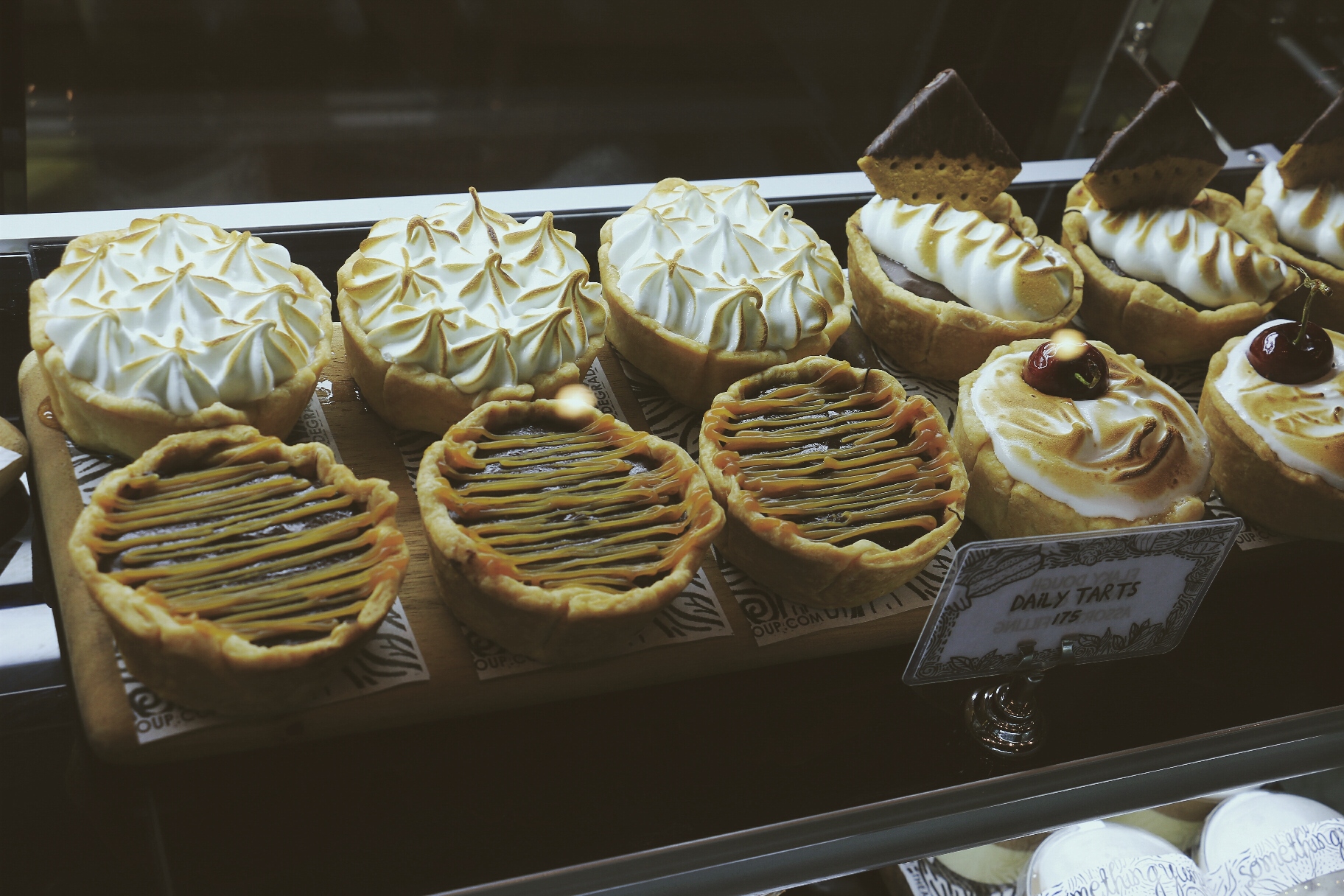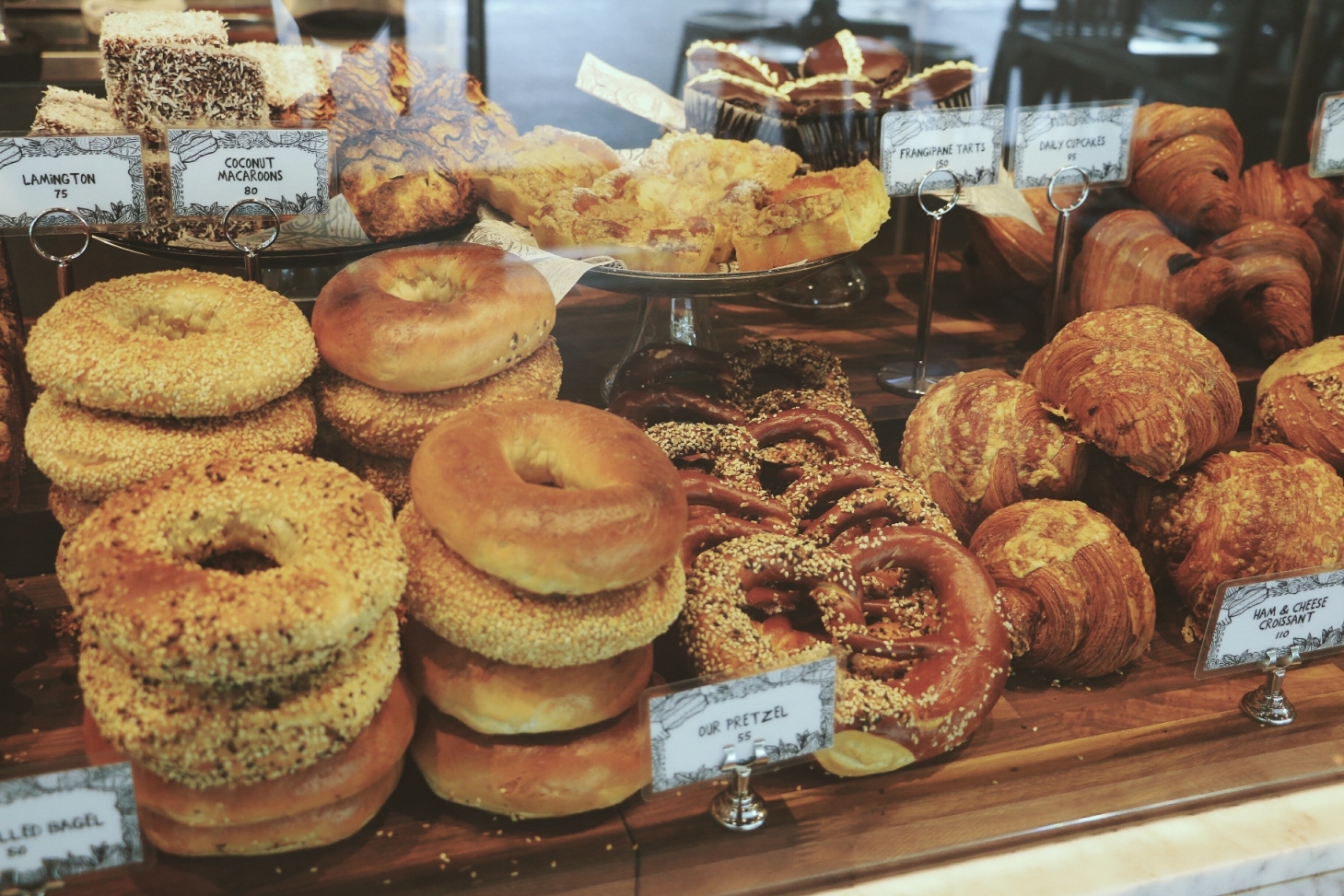 With all these 3 major reasons to try Abaca, it's pretty obvious that someone reading this is either planning a visit or already getting ready to head off to Abaca! Indeed, loving ABC is easy as 123!
Follow Abaca on Facebook @AbacaBakingCo and Instagram @theabacagroup
Location: The Terraces, Ayala Center Cebu
Hours of Operation: 7am to 10pm daily
Website: http://www.theabacagroup.com/
Phone: (032) 262 0969