My first stop for this summer is a must-visit if you fancy white, fine sands (who wouldn't?). Camotes, as they say, is the virgin island version of Boracay. Much to my advantage, there were fewer tourists and fewer establishments. That's the upside. The slight downside is that there are fewer activities to engage in. (I was hoping for more exhilarating water activities to occupy us for hours.)
But who am I to grumble when the beach bursts with beauty and beckons me to take the plunge?
Nonetheless, there are two foolproof advantages when vacationing in Camotes: affordability and pure tranquility. Both are essential features to a truly memorable holiday getaway.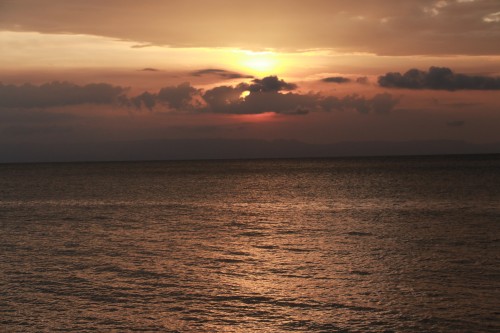 Going there is easy. A bus ride (35-50 pesos) from the North Bus Terminal or a van (50pesos) at SM Cebu will take you to Danao port where you can ride a boat directly to Camotes.
Our 2-hour boat ride to the island gave us a perfect view of the sunrise. It becomes twice the infinite beauty it holds (hyperbole alert) for a non-morning person like me. I can't remember the last time I saw a sunrise before this. Hehe.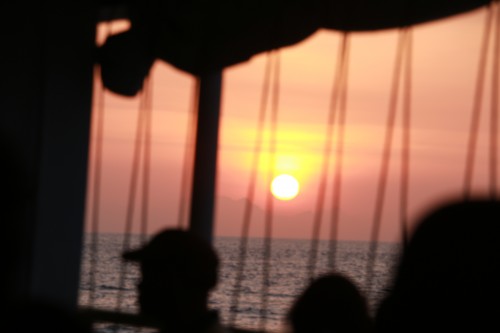 Upon arrival, I gloriously proclaimed, "My summer officially starts now." #OA
(My comfy jersey has served me well! Look through my previous post of this OOTD)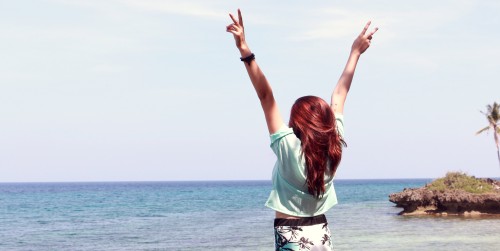 So, I guess 2 days here are enough to get into the summer vibe without feeling too hungover after. Nevertheless, me and my travel-mates have just the right itinerary to make the most of our short vacay.
Day 1 was set for our tour.
Timubo cave is the epitome of "true beauty found within" – or rather "beneath the earth's surface". If I had enough light gear and time, I would've spent them taking detailed pictures of the stalagmites and stalactites.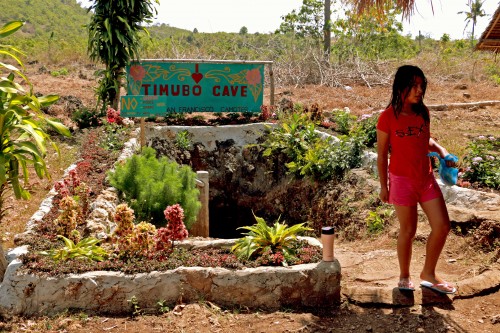 What lies beneath the cave?
Just when I thought I shouldn't be in a paranoid state of mind, my wandering thoughts started imagining a bat mobile crashing inside and revealing the immovable object in a bat suit. Then as the long stairs led me deeper into the cave, my mind conjured up dark scenarios of oxygen deficiency, rocks shaking and a cloud of bats attacking viciously!
And yet…. I suddenly found myself with the rest of the team in a small swimming sanctuary. I was fine after all.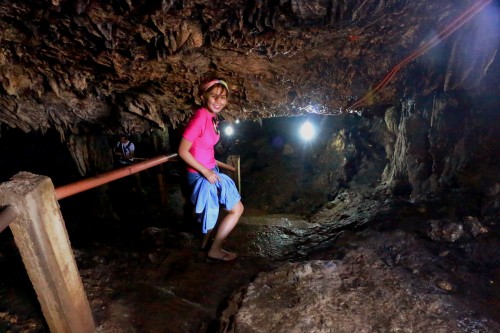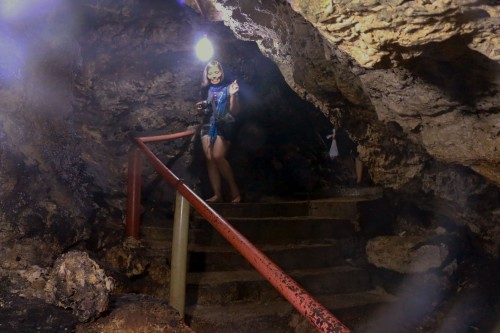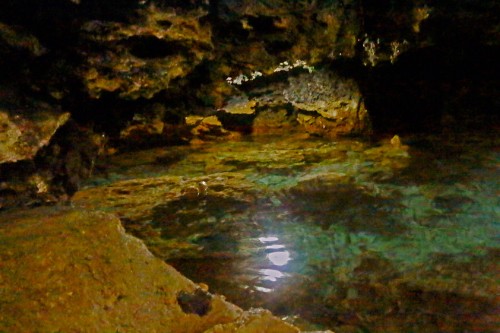 Intensifying the adventure spirit at Lake Danao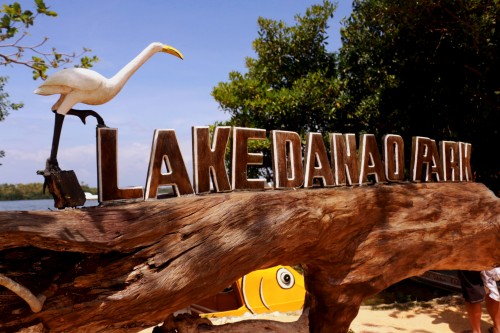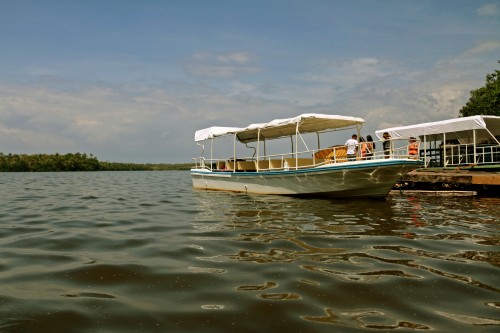 This place is a nature reserve for little row-your-boat and horse-back rides. Each ride costs only 50pesos. My friends and I took only a short time on the lake because we felt too heavy, afraid to fall into the water with all our gadgets. Not a good idea.
WARNING: the guy, who I assume takes charge of all the rides, was quite frank. He bluntly told one of my friends to stay at the back because she "looked heavy". WOW! Note that he didn't have a solid basis to come up with that conclusion. I'm still not sure if my friend has truly forgiven him by now. But we just laughed it off on the ride.
If I may add, that was poor customer service. You never point out someone's flaw without permission – especially if she is a paying client and an outspoken blogger! 🙂
We had the luxury to choose among the animal boats and kayaks. The unlucky animal was this fierce-looking predator! How does it feel to carry heavy-ass tourists, Mr. Croc???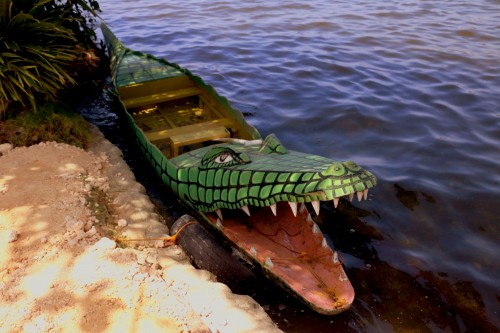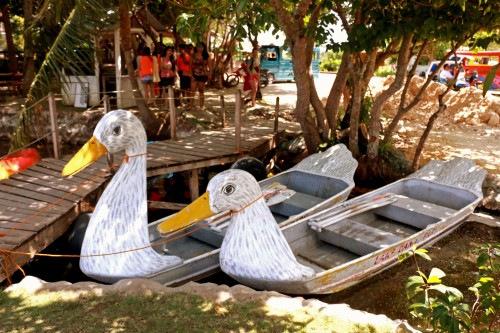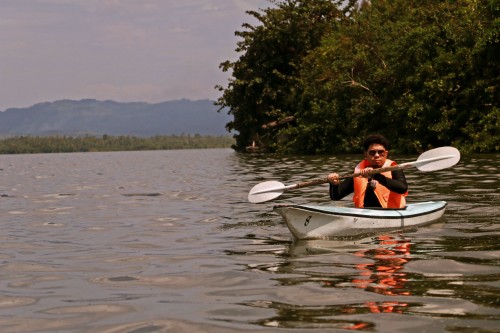 The horses make evil plots
The best part was when I met their horses. As an animal lover, my excitement put me first on the list of horseback riders. Somehow, this naughty horse had sensed my excitement and wanted to spoil the moment. Literally, in the middle of my blissful, energy-raising childhood dream-come-true ride, the horse just stopped and crapped all over the place. YES! HE JUST TOOK A DUMP WHILE I WAS ON HIS BACK! LOL!!!! Thank you for making my childhood dreams come true, you troll horsey! hahahaha
Apparently, it was documented.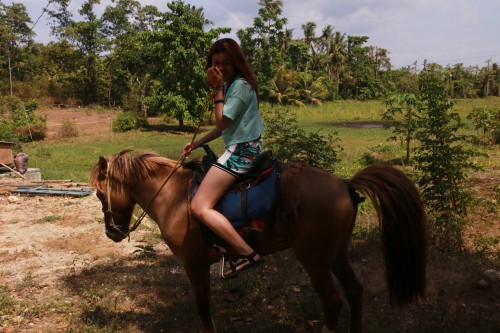 Coming home to our peaceful rest house
As a group of 10 pax, we had the entire house to ourselves, because that's how we roll.
Sand of the Beach (previously known as Nonoc Rest House) accommodates 10 people, charging only 6,500 per night including two-way (seaport) transfers and tour transportation.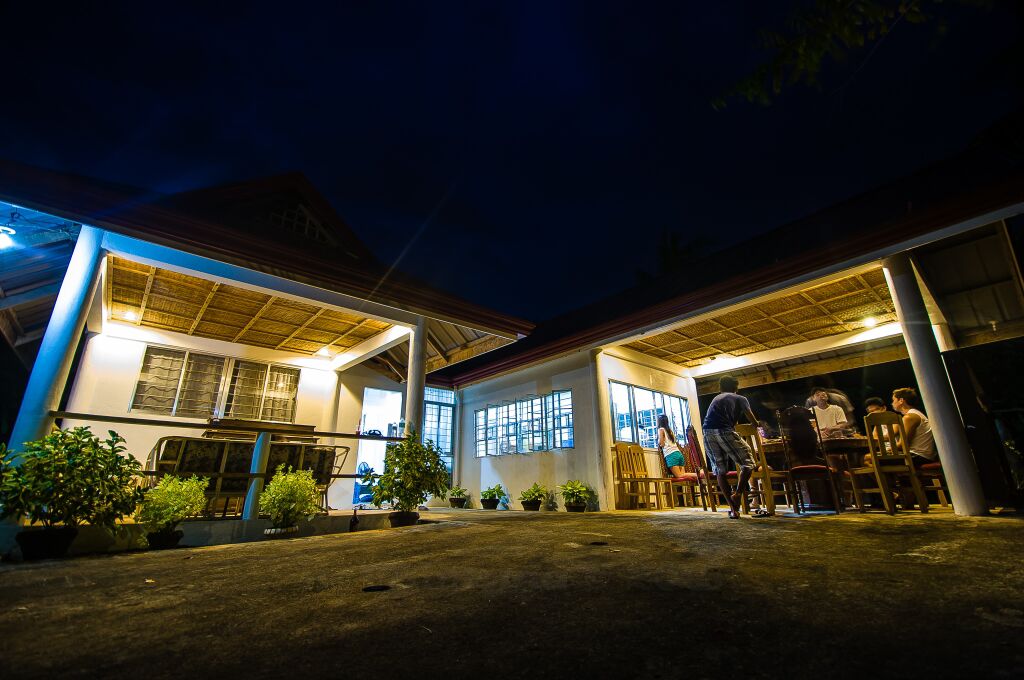 Photo by Hendrix of www.audrim.com
While everyone was settling down, this is what the place offered. Exclusivity has its perks. 😉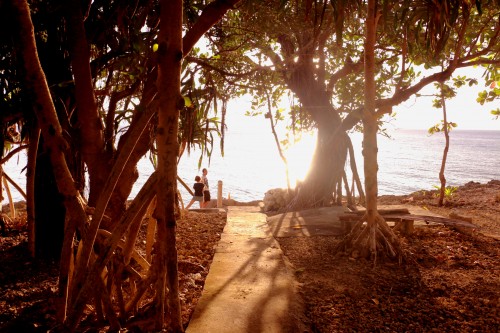 Island Trotter, Carissa, shows off her floating skills at the resthouse's beach area. See her adventures at www.islandtrotters.com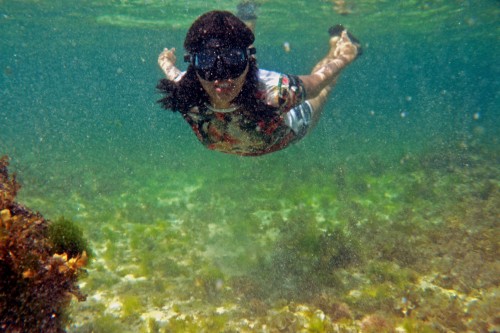 DAY 2 gave me more reasons to love Camotes because of their – wait for it – FOOD! I would give my praises to this little carinderia (can't remember the name) that cooks the best Tanguige. Santiago Beach proves to be rich not just in white sand, but also in good eatery. It doesn't look high-end, but who cares, the owner did a wise decision to invest more on their food than the exterior.
That's me minding my own business.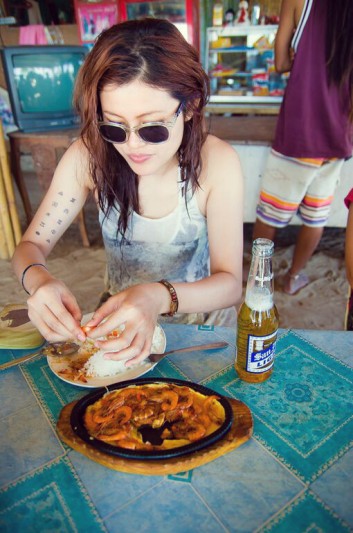 Last-minute souvenir shopping? Not a problem! Just look at these tribal accessories!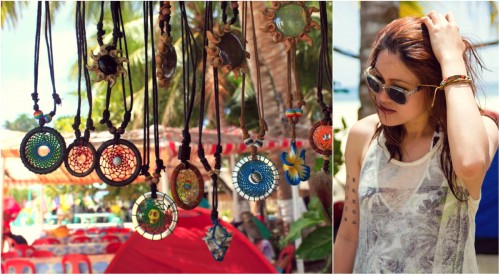 Let me just state the obvious, Camotes Island was so worth it.
I'm sensing a part II. 😀
Short introduction note to my travel category:
When I started my blog, I purposely didn't include the travel category because I was settled in the thought that I wouldn't have much stories to tell as I had poor travel opportunities.
Little did I know, it was the best mistake I had ever made. After a few rough months in the blogging world, I came to realize how much travelling can benefit me in many ways. Not to mention, most of my blogger friends are travellers! Imagine the influence.
So here I am, confessing my love and dedication to travelling and travel blogging.
And what better way there is to kick-off my first travel blog post than a chronicle of my Camotes Island adventure?
Add me on Instagram: @chingsadaya G+: Alexine Sadaya , and twitter: @chingsadaya